Here are our favorite grilling recipes. From classic saffron chicken kabobs to shrimp kabobs and everything in between, these are some of the best recipes we have!
Summer calls for grilling and we have some truly delicious recipes for you. Check out these simple recipes with bright flavors, followed by our favorite side dishes. These dishes are inspired by Persian and Mediterranean flavors, making them perfect for the season.
Top Summer Grilling Recipes
My favorite. You've probably had it at some point in a Persian restaurant.
You'd never guess how easy it is to make this recipe. It's as simple as rub the spices, grill on one side, flip and grill on the other side, and eat. Yes, that's it!
Tender chicken thighs with a citrus zaatar marinade are grilled to perfection and topped with a tasty yogurt herb sauce!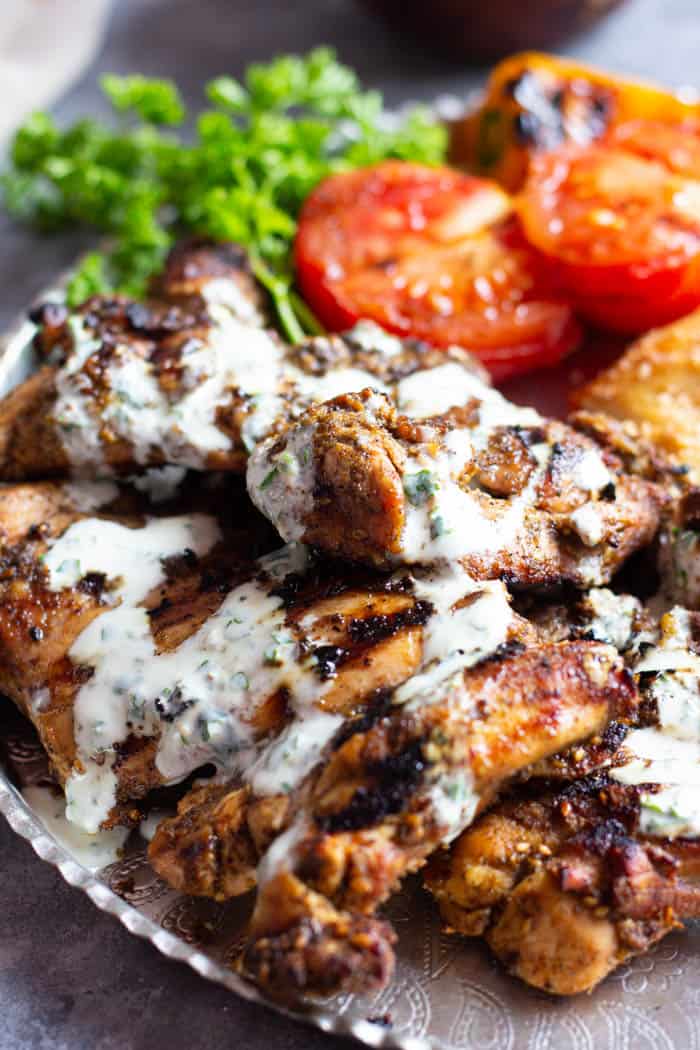 If you like grilled seafood, these salmon bites are going to be your favorite!
With a delicious yogurt and saffron marinade, these wings are so good!
The original recipe calls for a grill pan but you can easily cook them on an outdoor grill this summer.
In the original recipe you should cook the koftas in the pan but you can also just throw them on the grill and cook them like tiny burgers!
The flavors used in this recipe are bright and delicious. This dish would be perfect with a side of potatoes.
If you like wings as much as I do, you need to try this recipe! So good!
A Mediterranean classic, this beef shish kabob recipe is all about the marinade!
Nothings beats some tasty grilled shrimp. Give this one a try and I bet you're going to love it!
Summer Grilling Side Dishes
We need some side dishes too, right? Here are some easy summer side dishes with bright flavors that will nicely complement any of these dishes! Click on each photo to check out the recipe.