This is a sponsored post written by me on behalf of Safeway. All opinions are 100% mine.
Setting up a make your own ice cream sandwich bar at home can be a lot of fun. Use your favorite fixings and cookies to make the ultimate ice cream sandwiches!

Everyone loves ice cream sandwiches. And everyone loves cookies, right? I'm going to show you how to set up a fun ice cream sandwich bar with different fixings for different tastes. It's an easy way to treat yourself and your family this summer.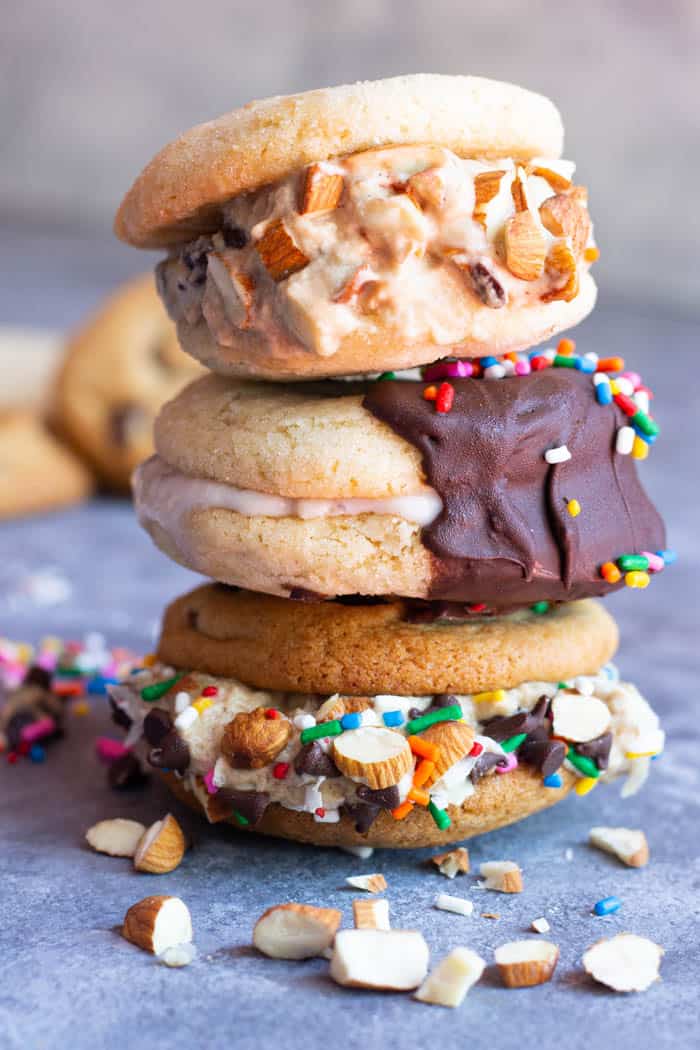 Summer is the perfect time to treat yourself to some tasty ice cream! Take the fun to the next level by setting up an ice cream sandwich bar that kids and adults alike will love. Take advantage of these tips and tricks for the ultimate ice cream sandwich-making experience.
What do I need for an ice cream sandwich bar?
Ice cream
I love using Open Nature® Scandal-less light ice creams because they have no artificial colors or flavors and they're made with clean ingredients. They have between 60-80% less calories than regular ice cream and each pint has between 240 and 370 calories. I used the cookies & cream flavor which, of course, pairs well with cookies!
I also like Open Nature® non-dairy desserts, which are the perfect alternative to traditional ice cream. They offer sorbets, almond milk, cashew milk, oat milk and coconut milk options. They also don't have any artificial color or flavor. I used the almond milk coffee caramel fudge in my ice cream sandwich bar.
I shopped at Safeway, but you can also find Open Nature® Scandal-less light ice cream and Open Nature® non-dairy desserts at the Albertsons Companies family of stores, including Albertsons, Safeway, ACME Markets, Jewel-Osco, Vons, Randalls, Shaw's Supermarket, Star Market, Tom Thumb and Vons. You can also order them online.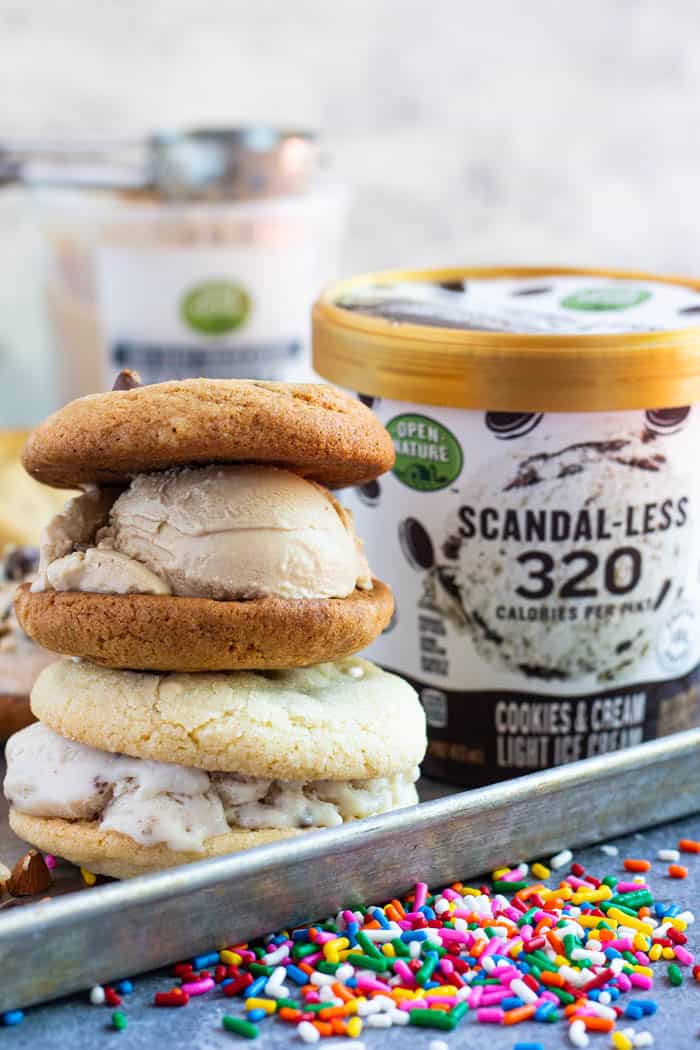 Cookies
As for the cookies, you can use homemade or store-bought cookies. Any kind of cookies would work well for ice cream sandwiches as long as they are large enough and chewy. I love using chocolate chip cookies and sugar cookies. You can also use chocolate cookies, snickerdoodles or any other type of cookie you like. Place all the cookies on a baking sheet or a serving plate.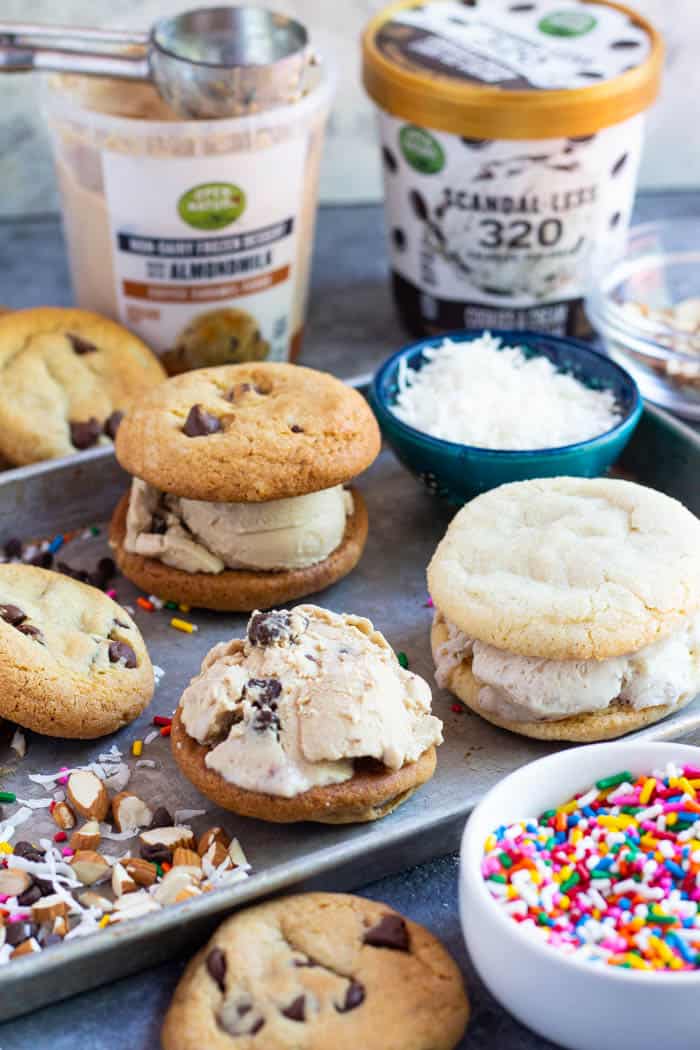 Toppings
This is the part where you can let your imagination run wild. Chopped nuts such as pecans and almonds are a great idea. Sprinkles and mini chocolate chips are typical kid favorites and, of course, don't forget about melted chocolate to dip your ice cream sandwich in! Other additions can include cereal or shredded coconut.
A few important tips
Keep the ice cream and frozen dessert in the freezer while you're preparing the bar to prevent them from melting.
If needed, place the ice cream containers in a bucket or tray of ice to keep them cold.
Make sure you have at least one non-dairy ice cream for people who avoid dairy products.
Warm cookies and cold ice cream go perfectly together! Consider heating your cookies for about 3 minutes in the oven at 350°F or 20 seconds in the microwave.
Small plates and napkins will definitely come handy, especially if you have kids around.