This post has been sponsored by Kellogg's. All thoughts and opinions are my own.
Mornings can be tough and stressful. With a few simple steps in your morning routine, you can turn a stressful morning into a relaxing one.
I've been an early bird for a long time, and I count that as an important factor which contributes to my productivity. However, being an early bird didn't come to me easily. I had to adjust my sleeping hours, activities and routines for a while to achieve it. Setting up an effective morning routine is one of those steps that truly contributed to my overall productivity.
Setting a stress-free morning routine
When you're running our own business from home, it can be challenging to get into work-mode right away in the morning since there could be many distractions around. One way to make your day more organized is to make sure you have a stable and stress-free morning routine that involves effective activities and good, easy food. I like to include Kellogg's Happy InsideTM Cereal Bold Blueberry Flavor in my morning routine.
My morning routine
After waking up and washing my face, I start my day with a glass of warm water and lemon. This always freshens up my body and is a good way for me to start my day. For two cups of water, I usually use half a lemon and I either slice it and add it to my water or simply squeeze it and use the juice.
Meditation is the key
I always try to take some time in the morning to meditate. This can vary from 10 minutes to 30 minutes and can be anything that suits the day. Sometimes, it's a meditation I do from an app or something that a friend has suggested. It can also be exercising or just simply a walk. After that, I take a quick shower to start the day.
The first meal of the day
Since Kellogg's Happy InsideTM Cereal is made with 100% whole grains and has no artificial flavors, it's a great choice for breakfast. Happy InsideTM Cereal contains 3 digestive friendly ingredients in 1: probiotics, prebiotics, and fiber. I get it at my local Safeway and always make sure to check my app because there are so many good treats to find!
Kellogg's Happy InsideTM Cereal comes in two flavors: Strawberry and Blueberry. The power of 3-in-1 (probiotics + prebiotics + fiber) helps support digestive wellness. I simply have it with some milk in the morning, knowing that it'll start my morning right.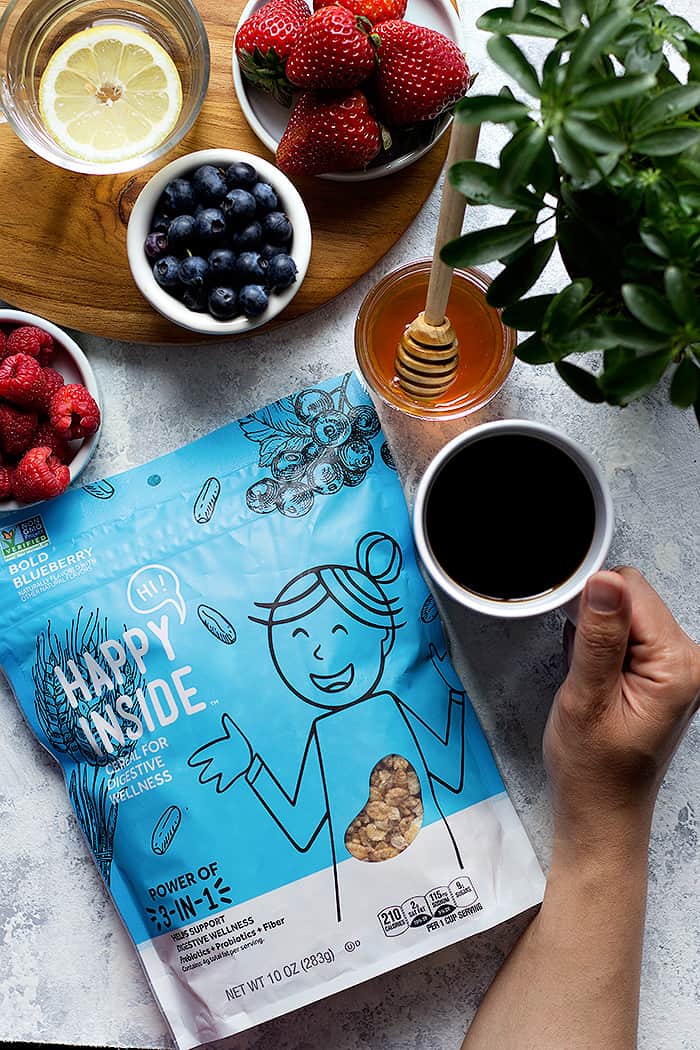 Plan the day before starting to work
I make sure to have a complete to-to list before I start working. Being a business owner means that there are so many things to do during the day, from emails to phone calls and client work. It also requires serious planning for the coming weeks and months to make sure high quality content is going up constantly.
Having a solid morning routine helps with your daily life and business. Find what works best for you and stick to it; you'll see results in no time!