These Oven Baked Crab Rangoons are great for appetizers and feeding a whole crowd or a party! And they are baked, so you can have as many as you like!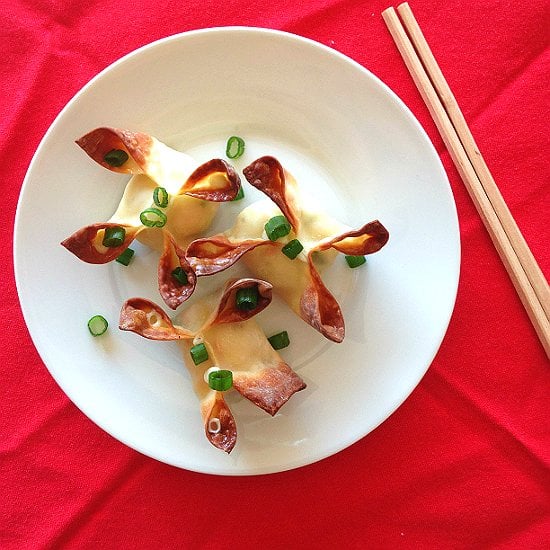 Last month I attended IFBC ( International Food Bloggers Conference) here in Seattle and I enjoyed every minute of it! I made lots of friends and learned a lot. Talking about food, learning about food and thinking about food were basically the main activities of those 3 days and well, my current life. I just can't stop doing it (don't want to either). So when I meet people, food is usually the main thing I talk about. It's better than politics right?
I met Madeline at this conference and one day she came all the way from Portland and we spent the day together exploring downtown Seattle, talking about food and eating a lot. As Madeline is a wonderful cook, and she told me she knows how to make Asian food, I asked her if she knew how to make Crab Rangoon. I love Crab Rangoon so much, all that creamy crab and cream cheese filling hiding in the crunch of wonton, that's what I'm talking about!
And yes she knew how to make them! So she gave me the instructions and the ratios, and on the same day, I bought all the ingredients I needed which are only 4, and made some the same night! The result my friends? Unbelievably good!
What I changed for these oven baked crab rangoon though, was the method of cooking it. Instead of frying it I decided to bake them and it's only for health reasons. They are just so delicious and if I had fried them, I would probably had only 1 or 2 to keep on the healthy side but when they are baked? Of course I'm going to have so many of them!
I almost made these oven baked crab rangoon in the traditional form but feel free to just fold them and shape a triangle. They will still taste just as good!
I know you got more than you needed so get them out of the fridge and let's make some Oven Baked Crab Rangoon!
Step-by-Step Recipe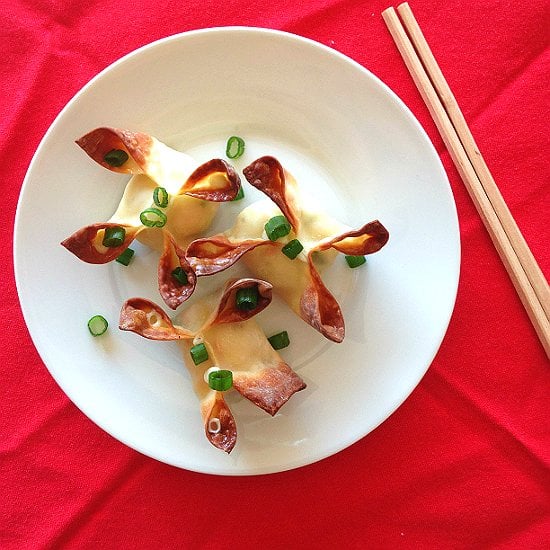 Oven Baked Crab Rangoon
So Delicious without all the fat! A perfect appetizer!
Ingredients
1

package imitation crab meat

flaked

1

package cream cheese

I used low-fat

3

green onions

chopped

½

teaspoon

salt

½

teaspoon

pepper

1

tablespoon

soy sauce

1

egg

beaten

1

package wonton wrappers
Instructions
Preheat the oven to 425F/220C. Line 2 baking sheets with aluminum foil and lightly coat them with non-stick spray.

In a bowl, mix imitation crab, cream cheese, green onions, soy sauce, salt and pepper until fully combined.

Put 1 teaspoon in the center of each wonton wrapper. Moisten the edges with the beaten egg.

Bring the sides up together and make a crown.

Place all the crab rangoons on the baking sheets and lightly spray with cooking spray.

Bake in the oven for 12 minutes until the edges are lightly brown.

Serve immediately.
Nutrition
Did you make this recipe?
Let us know how it was by leaving a comment and a 5-star review!