Kuku Sabzi is a Persian Herb Frittata that can be baked in the oven and is topped with barberries and walnuts. It's a great recipe if you like to cook with herbs!
The countdown to Nowruz has started! I'm so excited - is there any better time of year? I don't think so!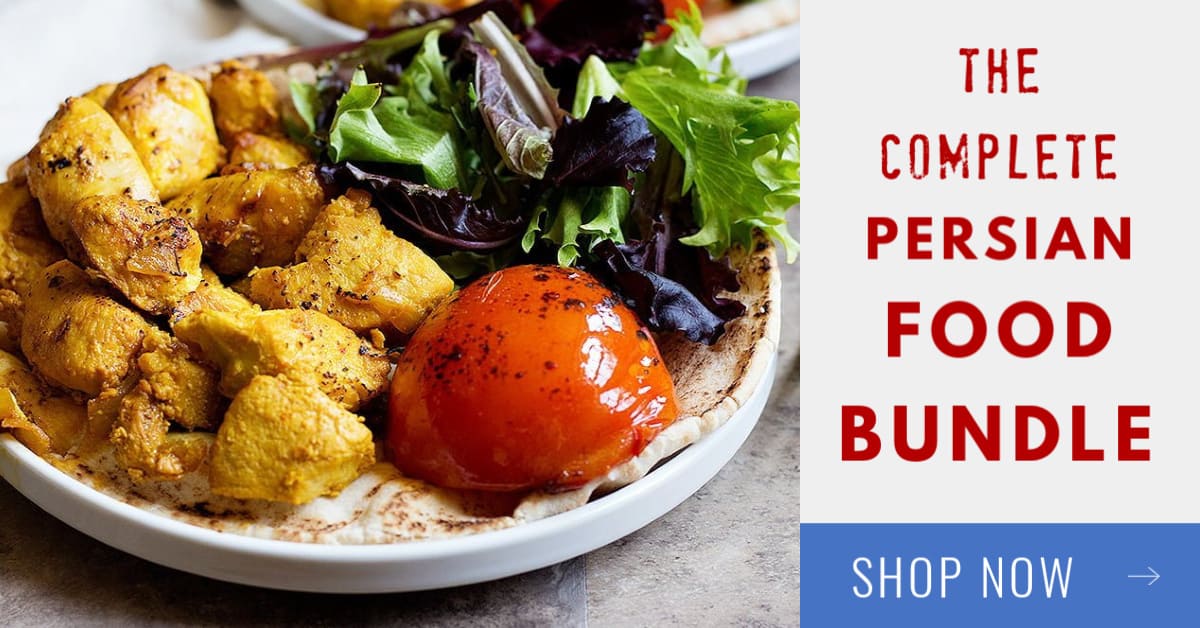 Food is an important part of Nowruz preparation. We bake cookies such as Raisin Cookies (Shirini Keshmeshi) and we always have Persian Stuffed Fish at the end of the year. We usually serve fish with Persian Herb Rice - Sabzi Polo. Another dish that we serve around Nowruz is Kuku Sabzi (Persian Herb Frittata).
As the new year and spring approach, we try to bring a lot of green into our food as it represents life and birth. Kookoo Sabzi is one of these dishes that reflects the themes of the season. It has so much herbs and is flavored with walnuts and barberries and is perfect for the last days of winter.
What is Kuku?
Kuku or Kookoo is a Persian dish that can be served as an appetizer or a main dish. It's usually made of a combination of vegetables, herbs and sometimes legumes. There are a few kuku recipes that call for chicken, beef or lamb but generally kuku is a vegetarian dish.
What is the difference between Kuku and frittata?
Kuku has fewer eggs, just enough to keep the ingredients together whereas fittata has more eggs compared to the rest of the ingredients. Also, sometimes, the ingredients that go into frittata are cooked or seared separately and the mixed with eggs but in kuku, everything is mixed and cooked at the same time.
Sabzi means herbs and kuku sabzi is a Persian frittata that is made of herbs. As you can see in the photo, kuku sabzi has parsley, cilantro, dill and chives, I used green parts of leek instead of chives. As for dill, I didn't have fresh dill therefore I used dried dill that I soaked in water for fifteen minutes and then drained the excess water. I always add barberries and walnuts to kookoo sabzi for some flavor kick and crunch.
How to make Kuku Sabzi
Start with washing all the herbs. Once they're washed and dried, chop them very thinly and mix them together in a large bowl. Add in eggs, walnuts, barberries and a tablespoon all purpose flour. Mix all the ingredients together and make sure the batter is sticky enough.
You can cook kuku sabzi in oven or on the stove. To bake it in the oven, Pour the batter into a cast iron skillet that has been heated in the oven. Cover loosly with aluminum foil and bake for almost thirty minutes.
To cook kuku sabzi on the stove, heat some oil in a non stick pan and pour the batter in, wrap the lid in a kitchen towel and cook one side for fifteen minutes, flip and cook the other side uncovered for another ten to fifteen minutes.
I always top kuku sabzi with more barberries and walnuts. They give a great flavor to this tasty dish.
Related Recipes:
What to serve Kuku Sabzi with?
You can serve Kuku Sabzi with some bread such as French bread, lavash or flatbread. I love to serve this Persian herb fittata with a bowl of plain yogurt mixed with garlic and mint. Kuku sabzi can be served with white rice or Persian herb rice.
Notes and tips to make Kuku Sabzi
Covering the pan loosely before baking it in the oven helps the steam to escape and prevents the top from burning.
Store the leftovers in an airtight container and refrigerate for up to three days.
You can use chopped unsweetened dried cranberries instead of barberries.
Add two springs of green onions to the herb mixture for more flavor.
This year we are so lucky to be with all my family for the new year. These days are so dear to my heart, I wait all year for these days leading to Nowruz, when I have the chance to prepare for the New Year with the people I love the most. I hope you all get to spend your days with ones that you love and care for, for there is no feeling in the world that's better than having a family that loves you even if you are thousands and thousands of miles away.
Step-by-Step Recipe
Kuku Sabzi (Persian Herb Frittata)
Kuku Sabzi is a Persian Herb Frittata that can be baked in the oven and is topped with barberries and walnuts. It's a great recipe to use up all the herbs!
Ingredients
½

cup

Fresh Parsley

Chopped

½

cup

Fresh Cilantro

Chopped

½

cup

Chives

Chopped (See Note #1)

1

cup

Fresh Dill

Chopped (See Note #2)

4-5

Eggs

See Note #3

1

tablespoon

All Purpose Flour

½

cup

Walnuts

Chopped

½

cup

Barberries

See Note #4

1

teaspoon

Salt
Instructions
Preheat the oven to 350F. Coat a cast iron skillet (10 inch) with non stick spray or olive oil. Place the pan in the oven to heat.

In a large bowl mix parsley, cilantro, chives (or leek) and dill until all the herbs are combined.

Add in the eggs, half of the walnuts and barberries, and flour. Mix until everything is well combined.

Take the cast iron skillet out of the oven and place it on the counter. Pour the batter into the pan and top it with the remaining barberries and walnuts.

Cover with aluminum foil and pierce 4 holes on the foil. Bake in the oven for 25 to 35 minutes until the frittata is fully cooked. Uncover and cook for another five minutes. (See the notes for stove top approach)
Notes
You can use leek instead of chives. Only use the green parts and chop completely.
I didn't have fresh dill therefore used ⅓ cup dried dill which I soaked in cold water for 15 minutes and then squeezed out the excess water.
The amount of eggs used in this recipe depends on the size of the eggs. You need enough eggs so that all the herbs are smothered with egg and is sticking together. Don't use too much egg as the frittata should stay green and not yellow.
If barberries are not available, use chopped unsweetened dried cranberries.
You can also make Kuku Sabzi on the stove in a pan. Heat a nonstick pan over medium eat and the pour three to four tablespoons olive oil in the pan. Pour the batter into the pan. Wrap the lid in a kitchen towel and place it on the pan. Cook for 15 minutes and then uncover, flip and place it over medium heat to finish cooking. Cook for another 10 to 15 minutes uncovered until it's completely cooked.
Nutrition
Serving:
6
People
Calories:
179
kcal
Carbohydrates:
16
g
Protein:
7
g
Fat:
10
g
Saturated Fat:
2
g
Cholesterol:
109
mg
Sodium:
438
mg
Potassium:
186
mg
Fiber:
1
g
Sugar:
1
g
Vitamin A:
1419
IU
Vitamin C:
16
mg
Calcium:
52
mg
Iron:
2
mg
Did you make this recipe?
Let us know how it was by leaving a comment and a 5-star review!
Have you made this recipe? Let us know by commenting and rating on this recipe. Take a picture and tag @unicornsinthekitchen and #unicornsinthekitchen for a chance to be featured!