We are a week away from the release date of my Persian cookbook!
Hi everyone! How's your December going?
Mine is getting more exciting every day. With the cookbook's release date just a week away, it's so hard to hold my excitement back! I hope you are as excited as I am to see this beautiful cookbook!
I'm going to keep today's post short. In this post, I've described what you can find in the cookbook. It has so many delicious recipes that are straight from Persian households and the recipes that I grew up with. Many of these recipes are naturally vegetarian and/or gluten free and they are all so delicious! From appetizers to frittatas to mixed rice dishes to desserts, all are my and many others favorites.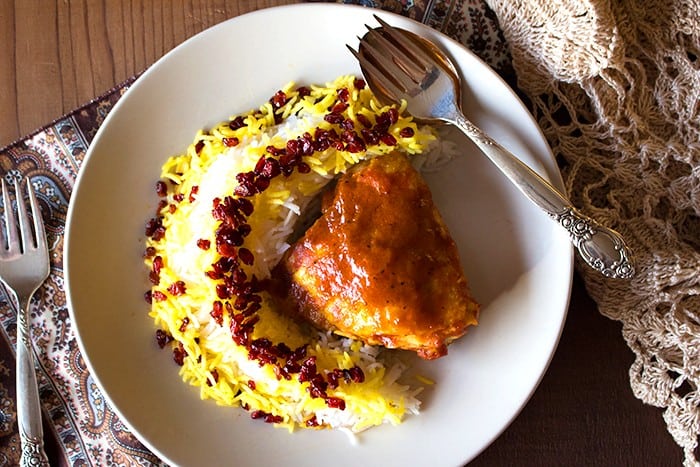 Persian cuisine might seem intimidating to some, but in this cookbook I've done my best to show you that it's truly easy to put a Persian feast together without getting intimidates. The ingredients are simple and so are the recipes. Oh, and there is a lot of "me" in the cookbook - in addition to the recipes, you will also read about me and my family.
As a thank you to all of you who have supported me and Unicorns in the Kitchen, including those of you who pre-ordered the Persian cookbook or going to pre-order it, I've partnered with Sadaf Foods and I'm hosting a giveaway! The winner will receive a Persian Prize Pack which includes all the Persian food staples so you can start cooking anything you like from the Persian cookbook right away!
What is in the Persian Prize Pack?
Tea
Chicken Kabob Seasoning
Barberries
Ghormeh Sabzi Herbs (Everyone's favorite stew!)
Dried Rose Buds
Dried Lime
Pomegranate Molasses
Turmeric
Rosewater
Basmati rice
All you have to do is pre-order the cookbook, then send your confirmation to persiancookbook@callistomedia.com and leave a comment here on this post telling me what Persian ingredient from the prize pack you would like to try first!