Everything you need for a well-stocked Persian pantry! Here are 10 essentials to have on hand to be prepared for all your Persian food cravings!
Now that you're interested in Persian recipes, there are a few ingredients that you'd better keep in your pantry so you can enjoy them any time. These items might not be used in every Persian recipe, but you can keep them for a long time without worrying that they might go bad.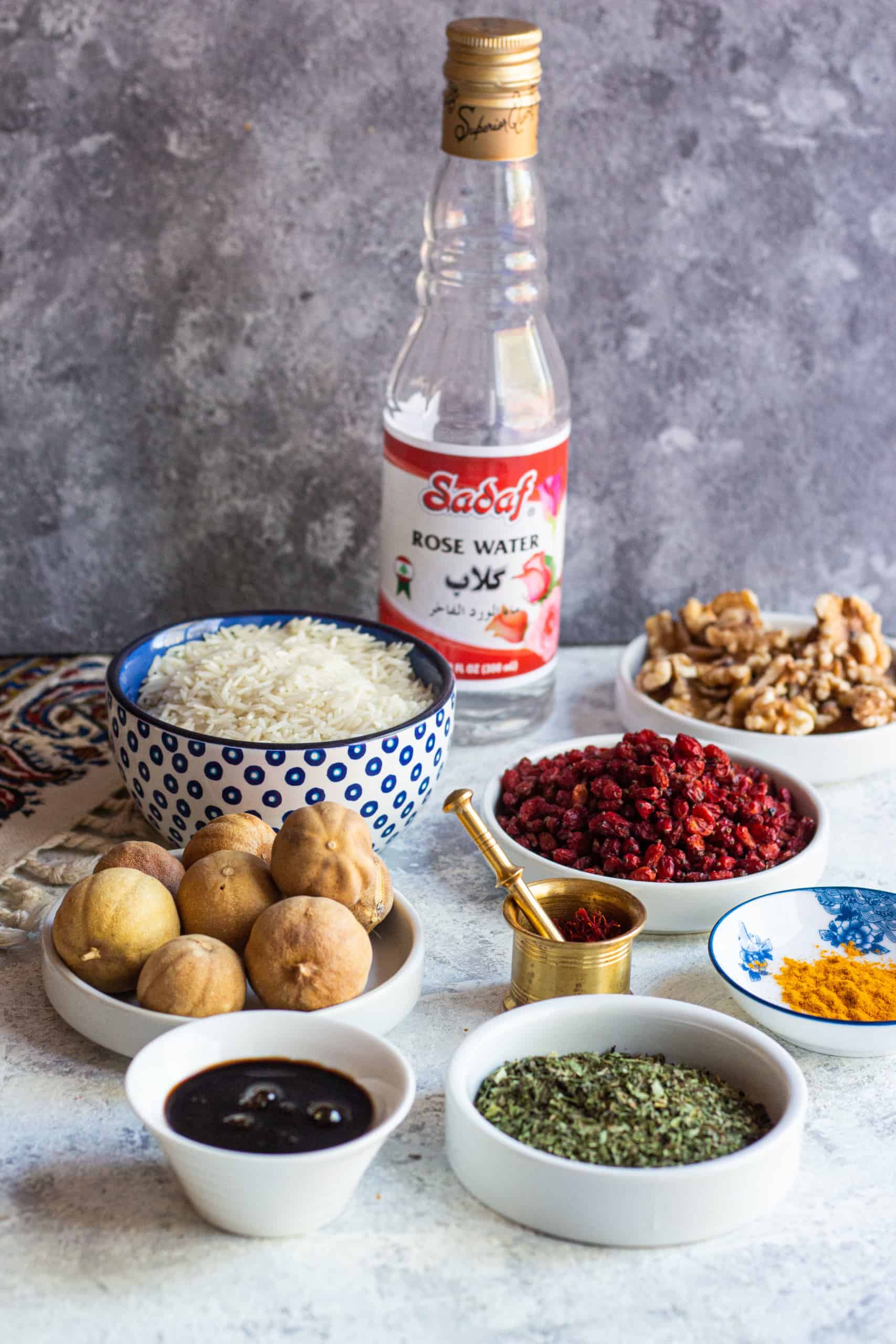 Stock up your Persian pantry
With these items in your pantry, you can make any Persian dish any time you want.
The most important spice in Persian cuisine, saffron is the one spice you should always have on hand. One thing to know about saffron is that a little bit goes a long way, meaning that you only need a few saffron strands to make aromatic golden saffron rice. My favorite saffron to use is Mehr Saffron (affiliate) as the color and aroma is just perfect and the quality is outstanding.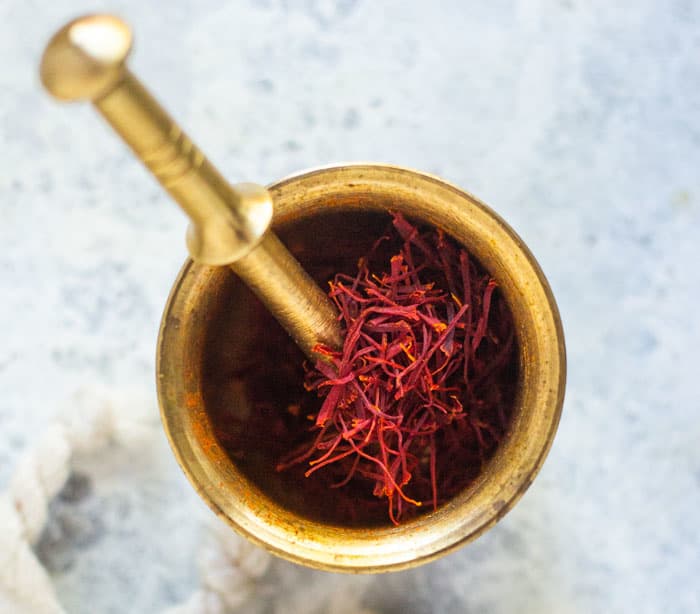 Barberries are small fruits that might look like mini-raisins or dried cranberries at first glance, but have a unique "sour but not too sour" flavor profile. It's important to know that barberries also come with a lot of health benefits. While the best barberries are of course grown in Iran, if you're lucky you can even find them in farmers markets in some parts of the United States, including Seattle's famous Pike Place Market. They can also be purchased online or in ethnic stores. It's best to keep them refrigerated.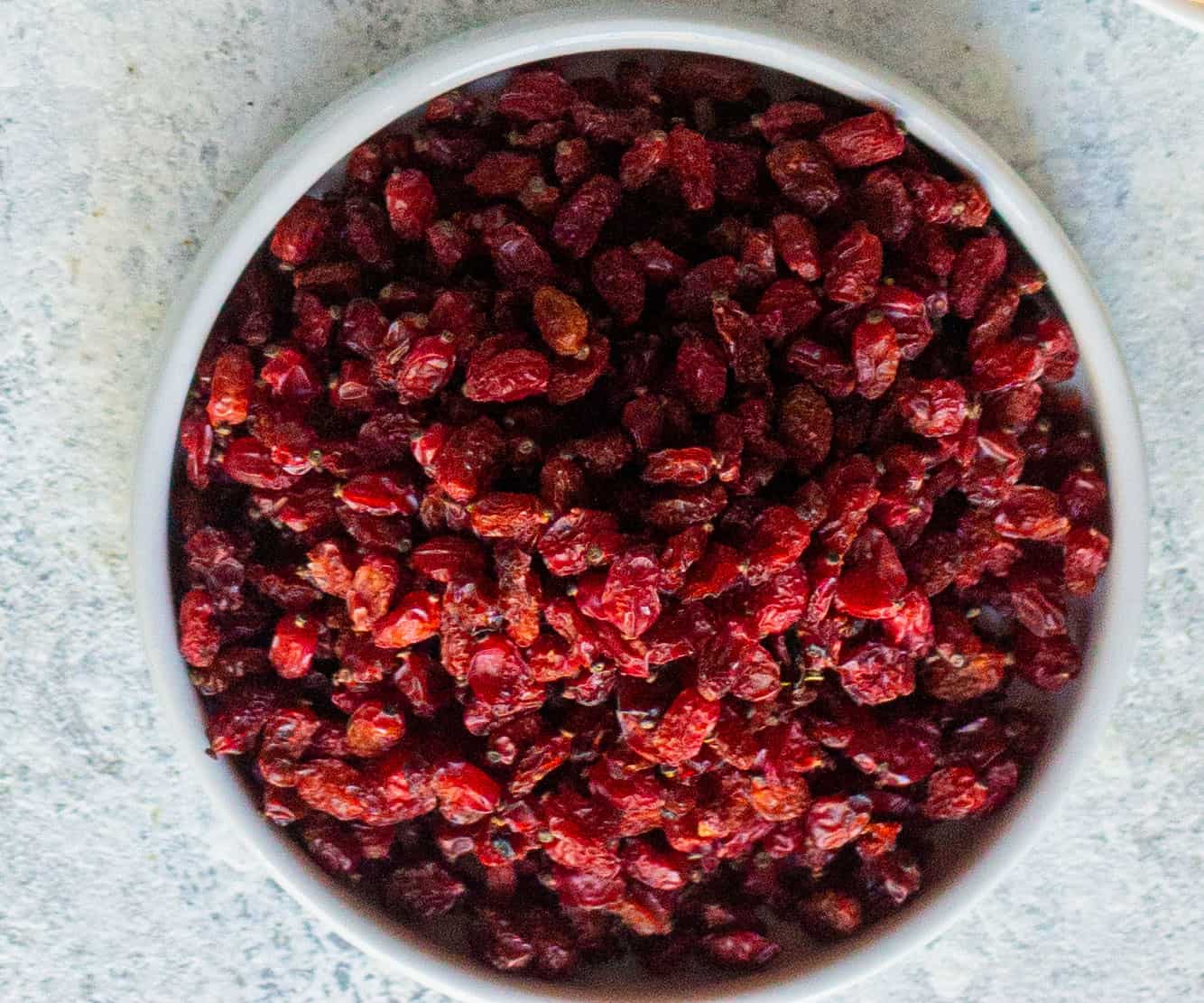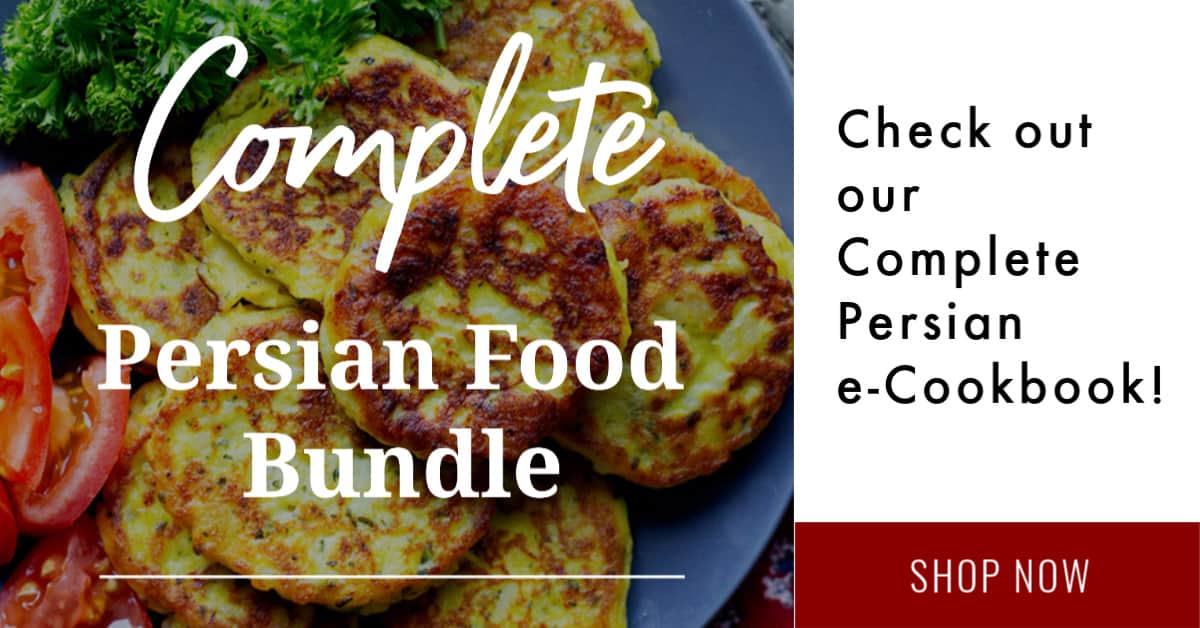 The most essential dried herbs to keep on hand for Persian cooking are dried mint, dried chives, dried parsley, and fenugreek. You're likely to find most of these in the spice section of your local supermarket. Iranians also use dried herb mix to make Ash (Persian style soup) or Ghormeh sabzi (Persian herb stew). You can find the herb mixes in ethnic stores or online.
We use tomato paste in stews and soups to give a nice flavor and beautiful color to the dish. Because of its dense texture, tomato paste doesn't make a dish too watery. It dissolves in the liquid and keeps the texture of the dish as it is.
Rice is the most important grain in Persian cuisine. While Iranian rice is very aromatic and delicious, it's not easily accessible to everyone. Basmati rice is a great choice if you don't have access to authentic Persian rice. I use basmati rice almost all the time.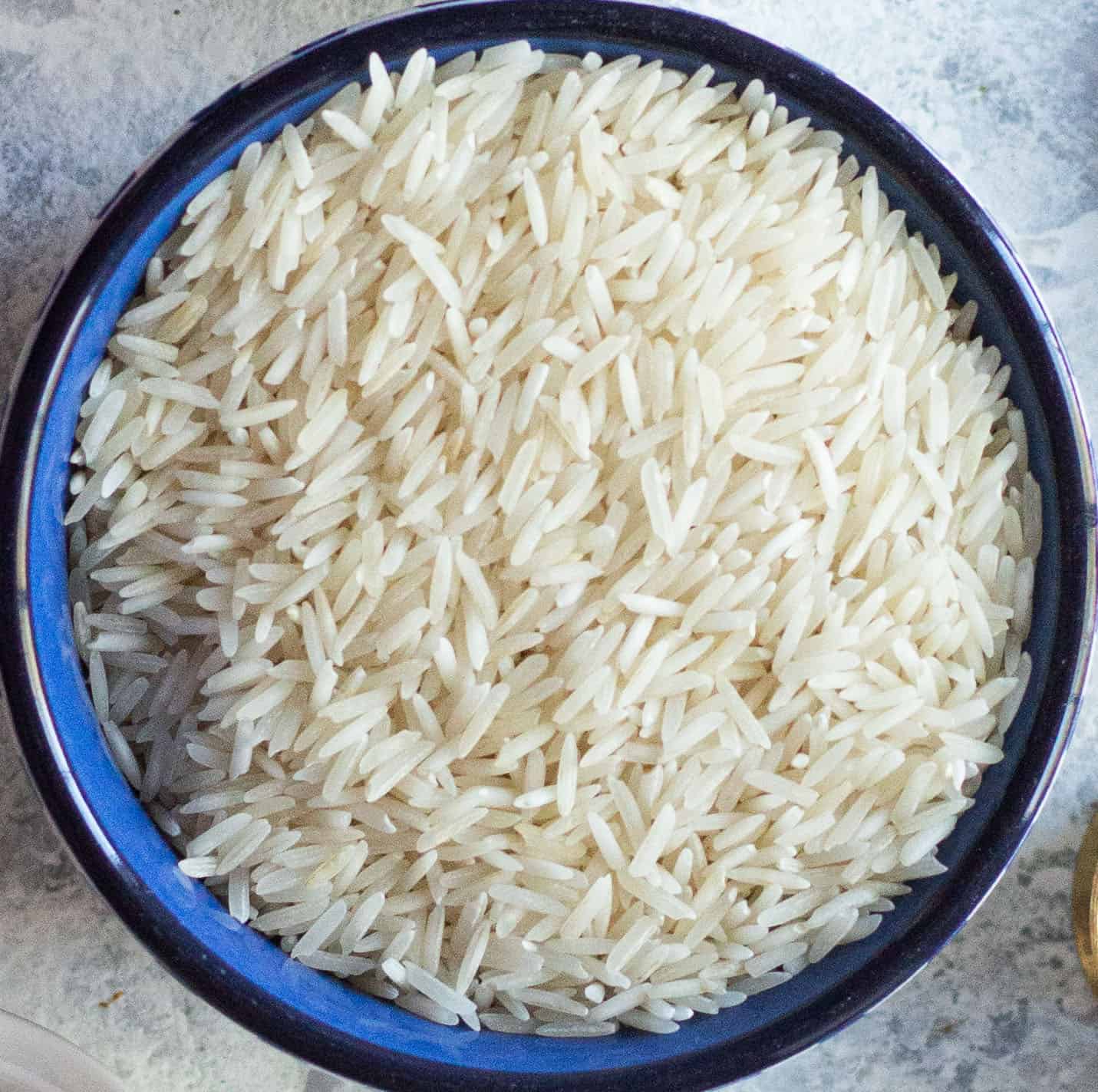 Persian food is mild and aromatic. After saffron, turmeric is a common spice to use in Persian recipes. Not only does it give a lovely color to the food, it also makes it delicious and it comes with many healthy benefits.
Pomegranate molasses is thick and it's used in many Persian recipes including the famous fesenjan. It has a sweet and sour flavor that goes well with any protein.
Also known as Amani limes, these limes are completely dry and hard. You poke a few holes in them and then add them to the stew. They will soften and release their sour flavor to brighten up the dish.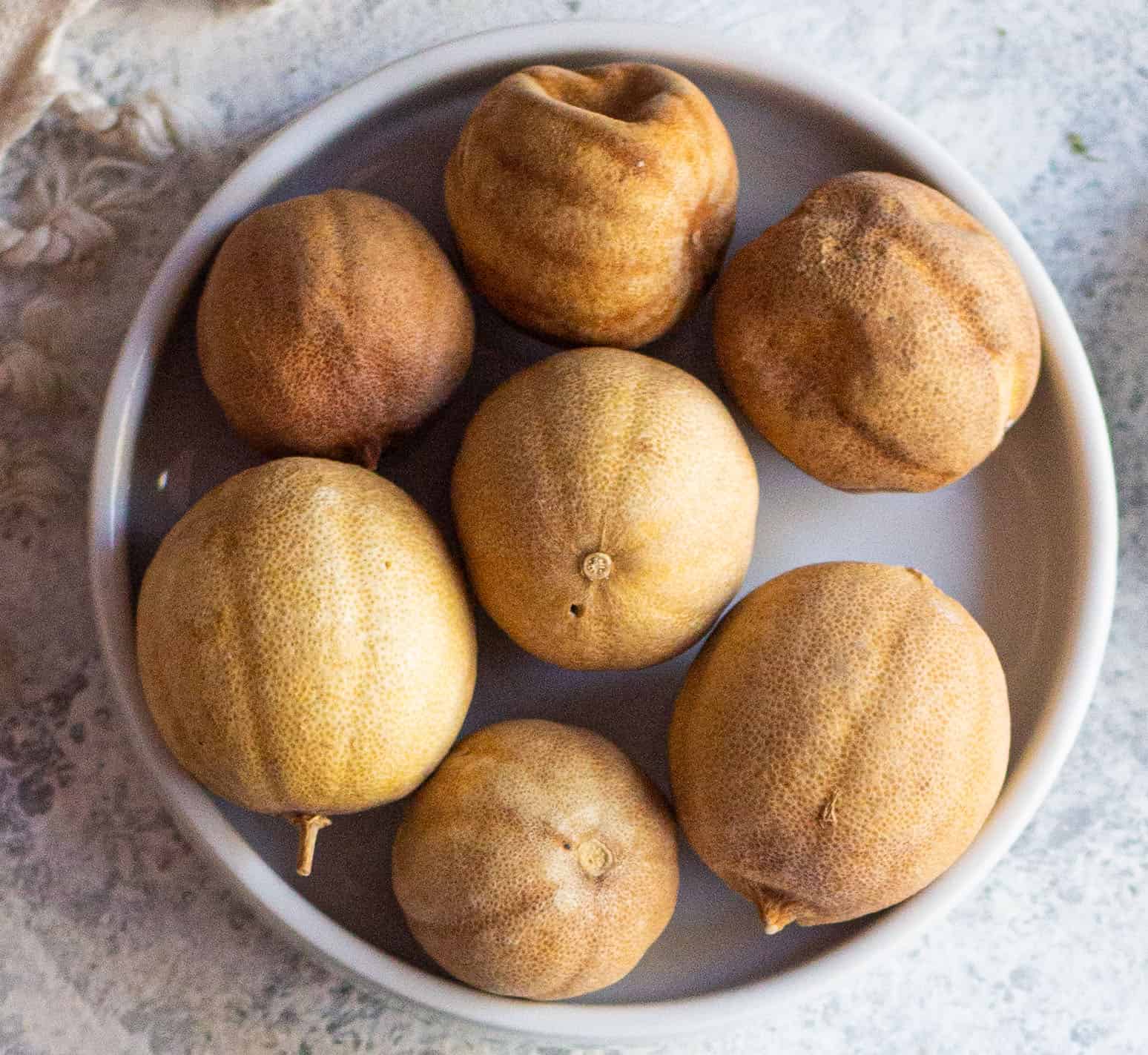 Known for its calming and floral aroma, rosewater has many uses in Iranian cuisine. You can use rosewater both in sweet and savory recipes to add more aroma to the dish.
Nuts are a big part of Persian cuisine and culture. We have walnuts in the morning alongside cheese and lavash bread or grind it and use it with pomegranate molasses to make fesenjan and other dishes. Walnuts are healthy and it's always good to have some of it in your pantry.
Having these ingredients at hand will make cooking Persian dishes easy. You can find these items in some supermarkets as well as Middle Eastern, Mediterranean or Persian ethnic stores. Many of these items are also available online, which makes life even easier!