Everything you need to know about Nowruz and its beautiful history. Learn more about this Persian tradition that spans all the other holidays for many people around the world.
It's time for me to tell you about Nowruz and all the amazing things about it including delicious food and sweets. In this post you're going to learn everything about Persian New Year and the traditions that come with it.
Table Of Contents:
What is Nowruz?
Nowruz (pronounced No-Rooz) is a Persian word literally meaning "New Day". It's a celebration for the new year that starts with the first day of spring. You could call it a traditional festival of spring. Many people around the world start their year on Nowruz which is the first day of spring. Norooz is the celebration of winter ending and spring starting.
Nowruz marks the vernal equinox which is the first day of spring in the northern hemisphere. It happens on March 21st or the previous/following day depending on where you live.
Origins of Nowruz
Nowruz has been celebrate for over 3000 years in Iran and other countries. Its origin is from Zoroastrianism, a Persian ancient religion that dates back about 3000 years ago. Since many countries where part of the ancient Persian empire then, Nowruz is now celebrated by millions of non-Iranians around the world as well.
Read more about the origins of Nowruz.
Where is Nowruz celebrated
Nowruz is celebrated in many countries in central Asia, western Asia, the Black Sea region and the Balkans. Countries like Afghanistan, Azerbaijan, Tajikistan and Kazakhstan celebrate this day alongside Iran and each have their own beautiful traditions and dishes that they serve during the festivities.
How do Persians celebrate Nowruz?
Preparing for Persian New Year celebration starts a few weeks before March 21st. It starts with a massive spring cleaning in each house called Khaneh-Tekani which literally means Shaking the house. It's a chance for everyone to deep clean their homed in spirits of welcoming spring. It includes de-cluttering, washing carpets, painting walls if needed and so much more. This deep cleaning will make everything feel new and ready for a new start.
Buying new clothing for family members and kids is another part of preparation. Kids always look forward to Nowruz because it means they're getting new clothing that they can show off in Eid-Didani, the act of visiting friends and relatives during Nowruz for the new year.
Iranian buy lots of nuts (Ajil) and sweets (Shirini) in the last days before Nowruz to serve their guests. Ajil usually contains almonds, pistachios, hazelnuts, walnuts, raisins, roasted chickpeas, peanut and cashews which are either raw or roasted. Each Iranian has their own favorite Ajil store that they buy their New Year ajil from year after year.
The last but certainly not least of the rituals is Char Shanbe Suri which happens in the evening of the last Tuesday of the year where people set up small bonfires around the city in public streets or private properties and jump over it. This is an old tradition which believed that the flames of fire will take away all the bad spirits and energy.
What is Haftseen?
Hafseen, meaning The Seven S's is a set of items that every Iranian set in their homes as a Nowruz ritual. Each of these seven items has a meaning related to spring and starting a new year. Some of the most common items for Haftseen are:
Sabzeh (Sprouted wheat grass): Symbolizes re-birth and greenery
Serkeh (Vinegar): Symbol of aging and wisdom
Senjed (Dried fruit of a lotus tree): Symbolizes love
Samanoo (Sweet wheat pudding): Represents affluence
Seeb (Apple): Symbol of health and fertility
Somagh (Sumac): Symbolizes the color or sunrise
Seer (Garlic): Symbolizes medicine
There are two additional "Seens" that you can commonly find in haftseen:
What do Iranians eat for the new year?
Food is an important part of Nowruz for Iranians and we make different dishes and sweets to celebrate the beginning of spring. Here are some of my favorite Nowruz recipes: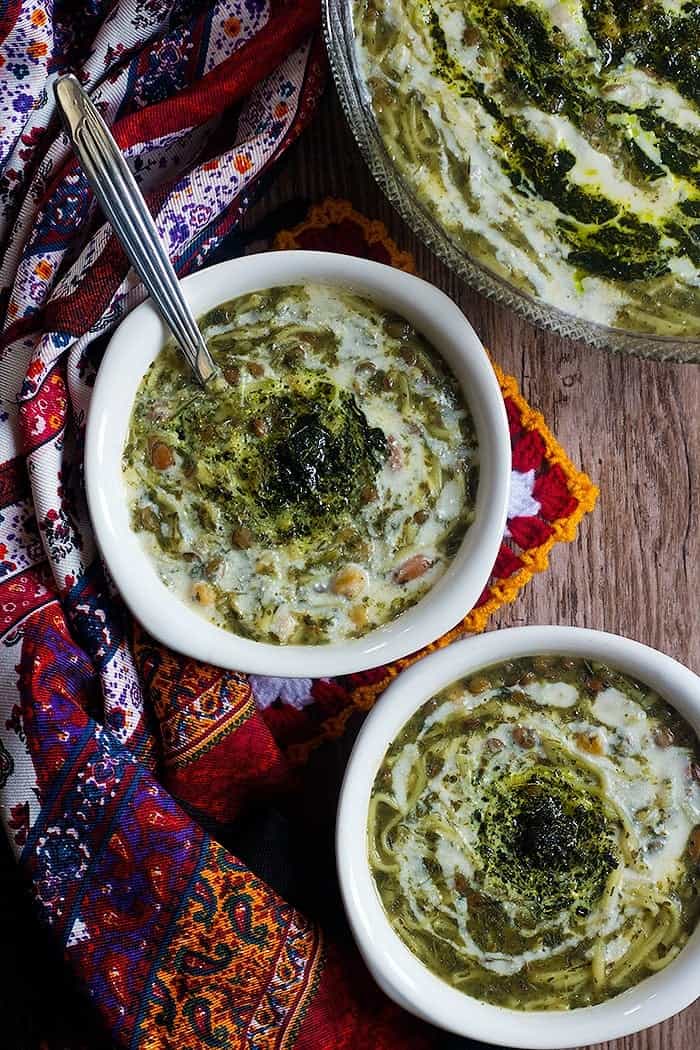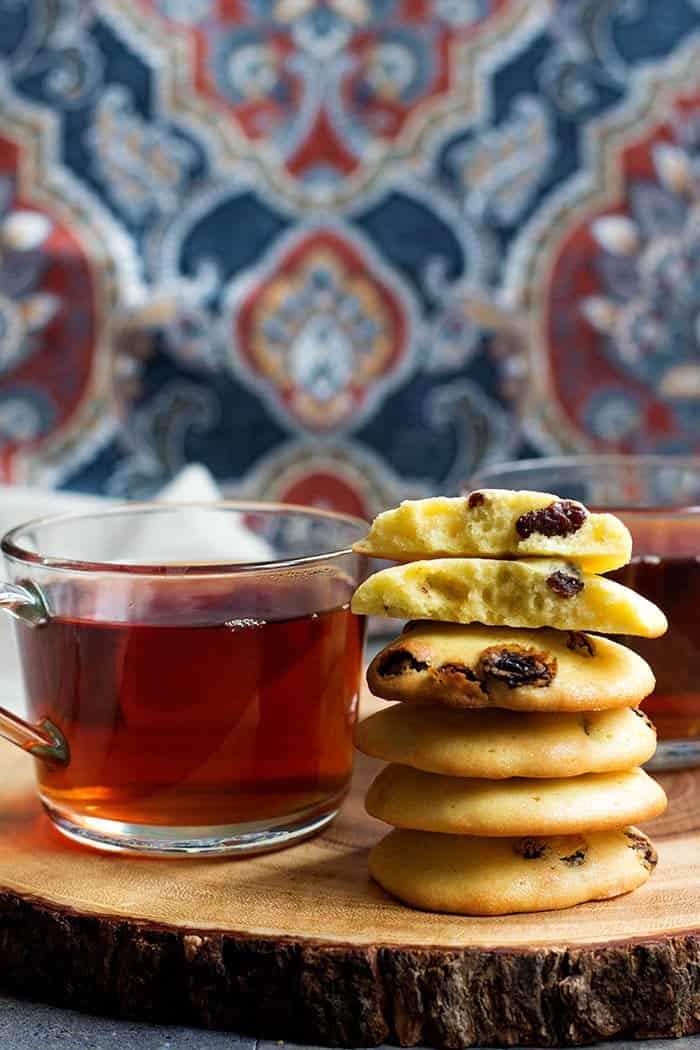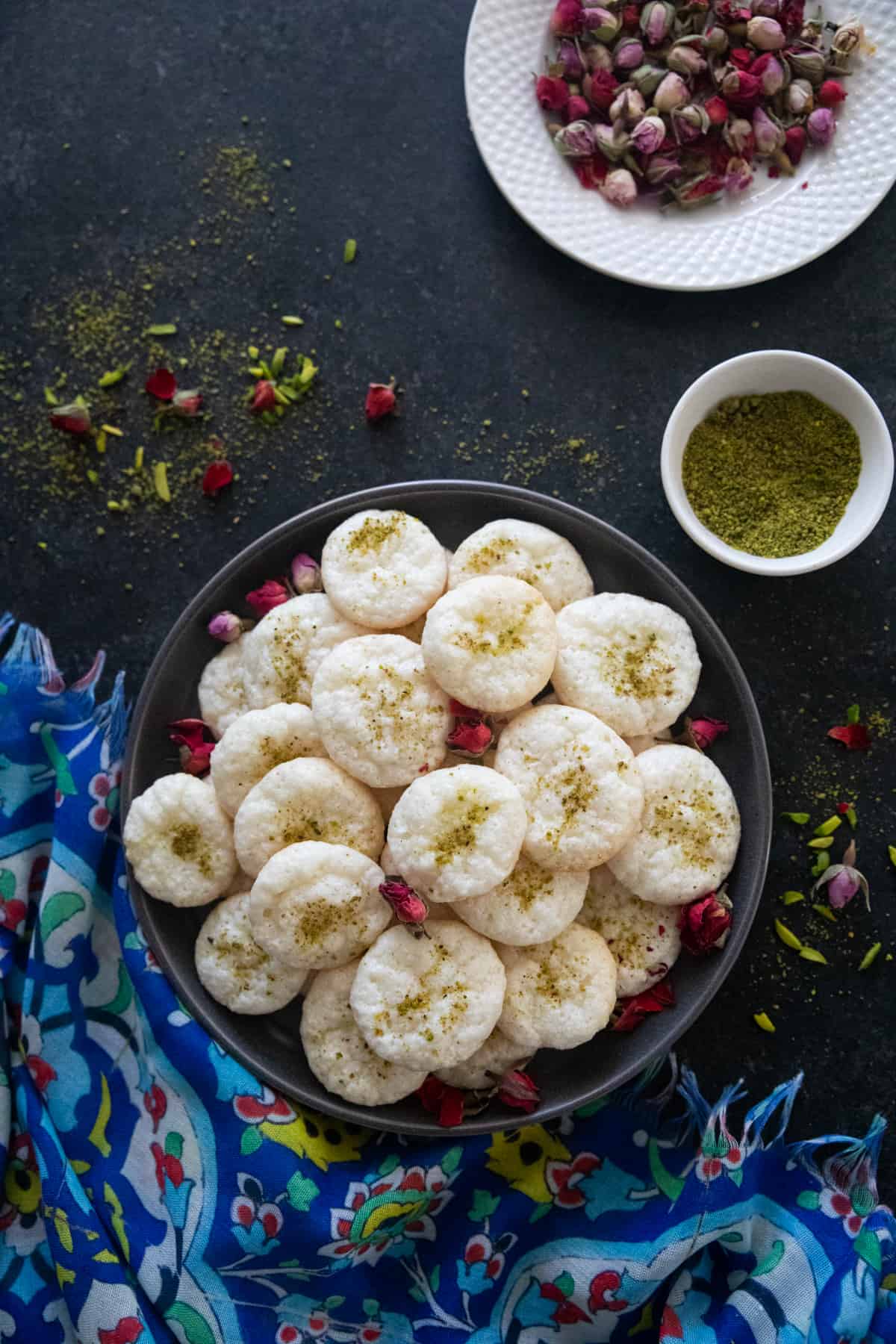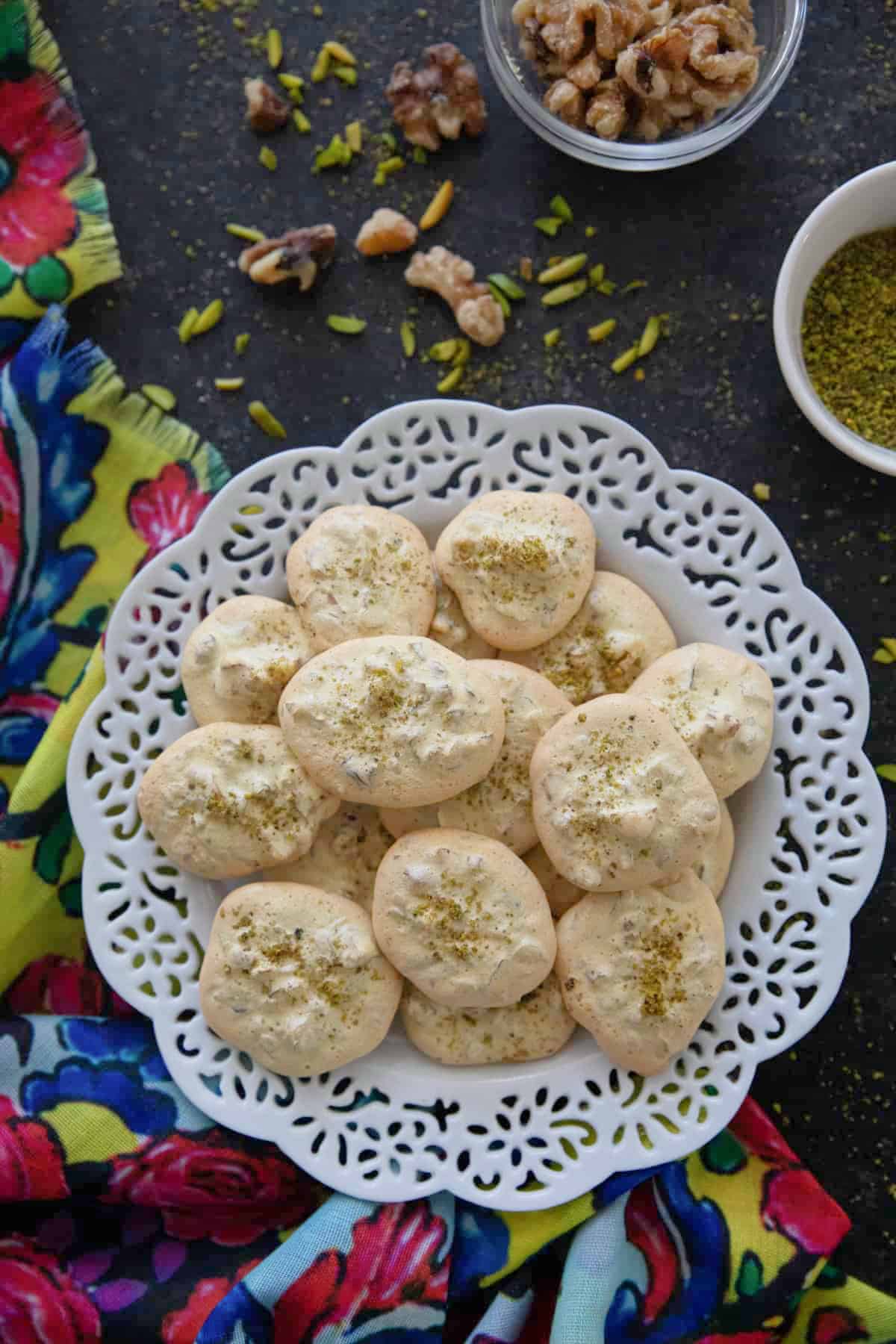 May Nowruz bring so much happiness to you and your loved ones, Nowruz Mobarak!