Hosting a Brunch Party at the weekend is a great idea to spend quality time with family and friends. Delicious food and amazing people together make the best times and memories!
Thank you NANCY'S Petite Stuffed Bagels for sponsoring this post. Brunching at home just got easier and more delicious with the launch of NANCY'S Petite Stuffed Bagels!
I find any excuse I can to have brunch any day of the week. I mean, who can say no to a very lunch breakfast/brunch session with lots of good food and good people? I simply can't.
If brunch is a tradition in your world, then you're in the right place. We're talking hosting a brunch party today and how to make entertaining for brunch easy, simple and fuss free, as that's how I try to lead my life.
Here are some of my favorite brunch items: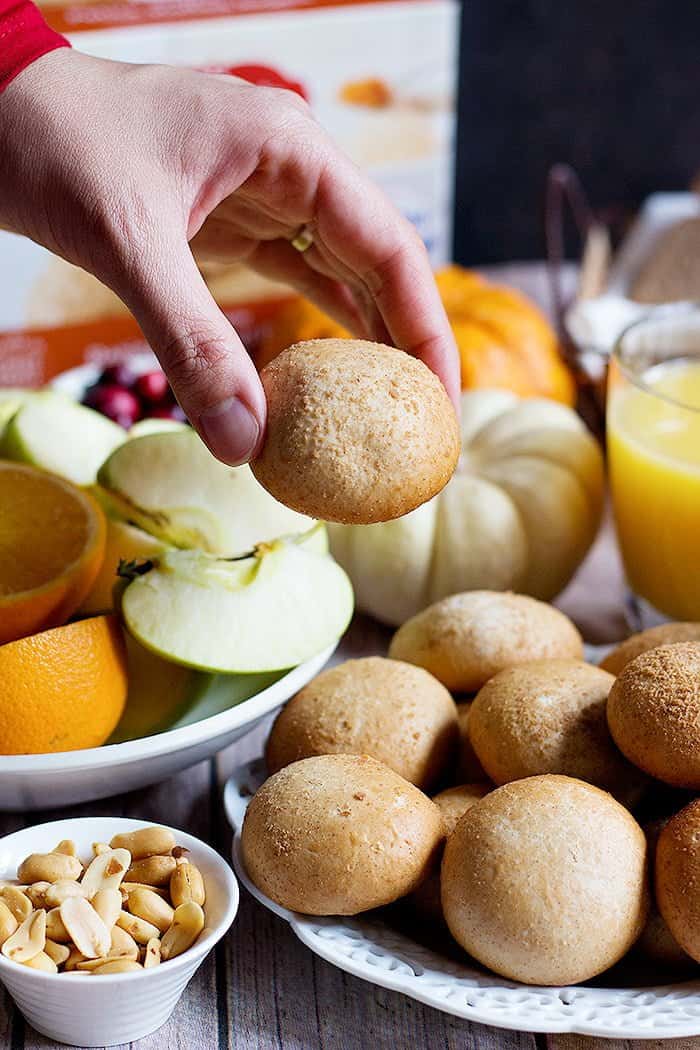 Today I want to introduce you to one of our favorite brunch items: NANCY'S Petite Stuffed Bagels. These cute little stuffed bagels come in four different flavors: Original, Jalapeño , Apple Cinnamon and Pumpkin. They are perfect for entertaining and can always come to the rescue to take your brunch to a new level!
NANCY'S Petite Stuffed Bagels start with the same quality ingredients that you use in home cooking such as butter, flour, milk, eggs, fresh produce and herbs and premium cheeses.
Why is hosting a brunch party a great idea?
You can have everyone over for a feast of fun food! Brunch table is so fun to set up as you can put different styles of foods and drinks.

You have enough time to set up a good brunch table. Not having to host early in the morning makes things much easier and helps your planning go smoother.

You can make many things ahead of time such as this

Apple Cinnamon French Toast Bake.

It makes setting up the brunch table much easier.

Long hours! This is my favorite part. You can sit around the brunch table for hours and talk and eat as much as you want. There's no place to go or no rush to do anything. Just lovely talks and tasty food!
NANCY'S Petite Stuffed Bagels are ready in no time. They come in frozen packs and all you need to do is to preheat the oven to 425F, take the petite stuffed bagels out of the packaging and place them on a baking sheet and then heat in the oven for 14 minutes. They will be warm and so delicious that one would not be enough!
These bagels are great for any time of the day, whether it's a quick snack, weekend brunch or even game day. These little bites of deliciousness can always come to rescue, especially for holiday entertaining!
NANCY'S Petite Bagels are perfect for hosting a brunch party in a new way that will save you time and effort! You can find a full list of NANCY'S products at nancyspetitestuffedbagels.com .
I was selected for this opportunity as a member of CLEVER and the content and opinions expressed here are all my own.