Kotlet aka Persian meat patties are one of a kind and an all-time favorite. They are crispy on the outside and juicy on the inside!
It's always great to see that you love and make our Persian recipes at home. When readers reach out and say they have made our ghormeh sabzi or zereshk polo, and have served it with mast o khiar, it makes me so happy! Now here is a new addition to our collection: Kotlet also known as Persian meat patties.
I cannot even start telling you how much memories these simple and easy Persian Meat Patties brings back to me.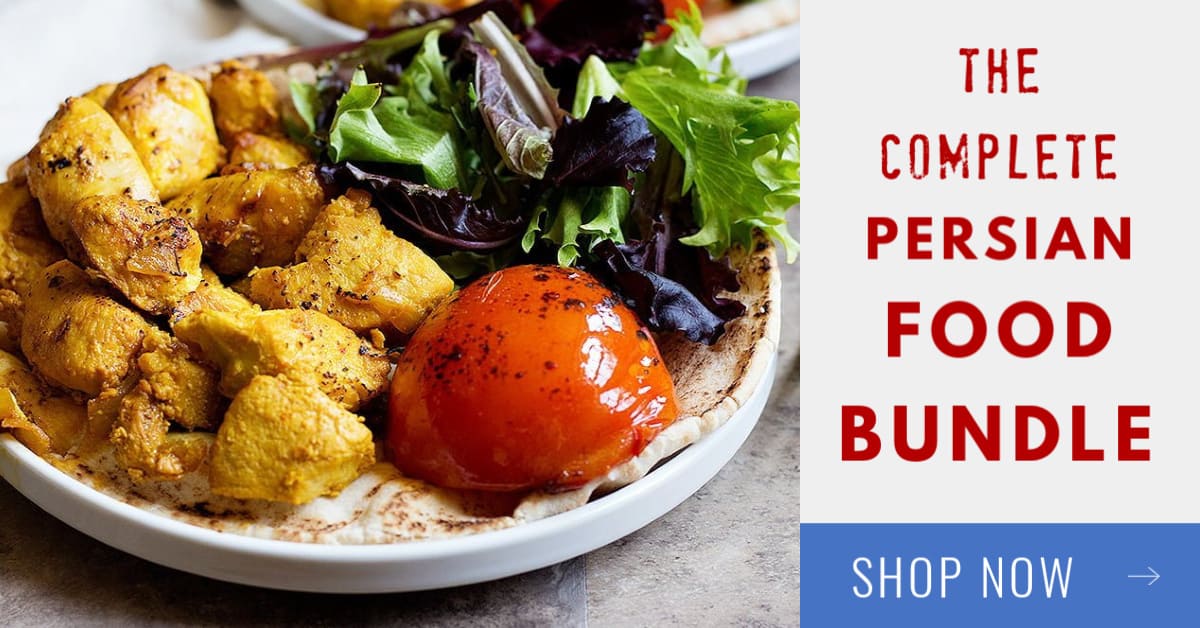 Another Persian recipe is here, and that means I am going to write a very long post telling you about the stories behind this dish, how it's made and tricks and tips to make these delicious Persian meat patties that we call "Kotlet" in Iran.
What is Kotlet?
Kotlet is a Persian dish made with ground beef and lamb mixed with spices and eggs and fried in a pan. It originates from the word "cutlet" which means a thin slice of meat or a croquette or cutlet-shaped patty made with ground meat. Kotlet is a delicious family dinner that also makes great leftovers and is perfect for school lunch.
Kotlet is one of those foods that everyone loves and everyone makes it differently from each other. Each family has its own method of making it so there is no right or wrong. This food, my friends, is something deeper than just a dish. As a wise man once said, Kotlet is not a food, it's the symbol of a mother's love to her family. You know why? Because every Iranian mother, has her own way of making it and believe me when I say every single one of them is the most delicious Kotlet in the world because you can taste and feel that it has been made with love.
What to serve with Kotlet
As I have told you before, we eat a lot of rice in Iran which the most basic one is the Persian Style Rice and it goes perfect with Persian cutlet. It's also very common to have these patties with different types of bread such as pita and with a side of French fries, tomatoes, pickles, Persian pickles with tomatoes and olives.
What do I need to make homemade Kotlet
To make these Persian meat patties, all you need are only 6 ingredients:
Ground beef or lamb, or a combination of both
Potatoes
Onion
Spices
Flour
Egg
That's all you need plus so much love for food and family. Persian food is just about the love for your family and loved ones. You probably have all the ingredients at home already. This is one of those Persian recipes that you can make any time because it doesn't require any special ingredient.
How to make Persian meat patties
There are two approaches to make Kotlet:
With cooked potatoes
With raw potatoes
To make kotlet with cooked potatoes, you have to boil the potatoes in water or bake them before hand and mash them. Then mix them with ground beef, grated onion, egg, flour and spices until the batter forms. Then make the patties and fry them in olive, canola or vegetable oil until cooked completely.
However, if you would like to make kotlet with raw potatoes, simply grate the potatoes and add them to the ground beef. Mix well and add in onion, egg, spices and flour. Shape the patties and fry them in the pan with olive, canola or vegetable oil and then serve.
There isn't a big difference between the two approaches, the patties made with cooked potatoes could be a little bit fluffier but other than that, they're pretty much the same.
Can I bake Persian Patties?
Persian meat patties are originally fried in a pan but I have also baked them in the oven and they turn out pretty good. To bake kotlet, preheat the oven to 375F and line a baking sheet with aluminum foil and coat with extra virgin olive oil. Shape the patties and place them on the baking sheet and bake in the oven for 30 minutes, flipping half way through.
I don't eat beef or lamb, can I use other meat?
Yes! Traditionally, kotlet is made with either ground lamb, beef or a combination of the two. But you can use ground turkey as well.
Persian Kotlet, not only a dish, but a lifestyle
I of course, have made this dish exactly the way my maman makes it because to me, traditional food is
the food your mom makes, the way she has learned it from her mother, and I strongly believe those recipes should be kept and continued. My maman, as every Iranian and probably every person in the world says about their mothers, makes the best food ever. I remember when she used to make these Persian meat patties and I was always around because the first patty is the best one - I don't know why, I don't know how - but I was always looking forward to eating the first patty right out of the pan, burn my tongue (Who cared? It was delicious!) and think about all the flavors that started playing with my taste buds!
When I wanted to make these Persian meat patties a couple of days ago, I texted my maman and asked for the recipe, and sent photos of every step to make sure I was doing it right with all the details. I felt so good when I was making these patties because for an hour, everything in the U.S looked like home in Iran: the kitchen, the mixture in the bowl, the pan, my hands, the smell, everything in the kitchen felt like my maman. Later that day, maman told me she is going to make the same food for lunch because the way I made it, which was her exact recipe, just looked so good! So she made it in Iran too and here is the photo:
Persian Meat Patties- Kotlet
Persian meat patties aka Kotlet are tasty patties that are crispy on the outside and juicy on the inside. They are easy to make and so delicious to eat!

Ingredients
½

pound

ground beef

I used 96% lean

1

big potato

1

big onion

1

egg

3

tbsp.

flour

½

teaspoon

turmeric

½

teaspoon

black pepper

1

teaspoon

salt

3

tablespoon

olive oil
To serve:
1

Tomato

sliced

1

Pickled cucumber

sliced

French fries
Instructions
In a pot, boil the potato until fully cooked.

Grate the onion. Squeeze it very hard and dispose all the juice. (The juice will make the patties fall apart)

Mix the grated onion with ground beef.

Once the potato is cooked, grate it and mix it with the onion and beef, using your hand.

Add the egg, flour and spices, using your hand, mix everything until well combined. The mixture is going to be very sticky.

Heat oil in a pan.

Place a bowl of water near yourself, wet your hands, take 1 ½ tablespoon of the patty mixture, form into oval and fry it in the oil, 2-3 minutes on each side until brown.

In another pan, heat some oil and fry the potatoes too.

Serve warm with tomatoes and pickled cucumber.
Notes
You can skip cooking the potatoes and directly grate them and use them in the mixture.
To pan fry the patties, you can use extra virgin olive oil, vegetable or canola oil.
To bake kotlet, preheat the oven to 375F and line a baking sheet with aluminum foil and coat with extra virgin olive oil. Shape the patties and place them on the baking sheet and bake in the oven for 30 minutes, flipping half way through.
Nutrition
Calories:
287
kcal
Carbohydrates:
22
g
Protein:
16
g
Fat:
15
g
Saturated Fat:
3
g
Cholesterol:
76
mg
Sodium:
640
mg
Potassium:
558
mg
Fiber:
2
g
Sugar:
2
g
Vitamin A:
316
IU
Vitamin C:
9
mg
Calcium:
28
mg
Iron:
3
mg
Did you make this recipe?
Let us know how it was by leaving a comment and a 5-star review!