Ayran or doogh is a savory yogurt drink that's made with only three ingredients. This refreshing drink pairs well with Mediterranean cuisine and is great for hydration.
Yogurt is frequently used in Middle Eastern and Mediterranean recipes, mostly in savory dishes. From breakfast items such as cilbir (Turkish eggs) and appetizers like cacik (Turkish yogurt and cucumber) to soups such as yayla corbasi (Turkish yogurt soup) and sauces like tzatziki, yogurt has a special place in this regions cuisine and is regularly used in every meal. Today we're going to take a look at one of the most common drinks of the Middle East and the Mediterranean regions. It's called Ayran or Doogh, a delicious yogurt drink made with only three ingredients.
What is ayran?
It's is a Turkish yogurt drink made of only three ingredients: yogurt, water and salt. This traditional Turkish drink is salty and tangy and also healthy. As a savory yogurt drink, ayran is usually served cold or with ice alongside main dishes for lunch or dinner. Some would say ayran is Turkey's national drink. However, this tasty drink is not limited to Turkey and can be found well beyond its borders.
Aryan has other names in other locales. In Iran, this drink is known as doogh. This drink is probably just as popular in Iran as it is in Turkey and is traditionally served with kebab and rice. Doogh can be made with plain or carbonated water. The Abali region of Iran makes the most popular yogurt drink in Iran.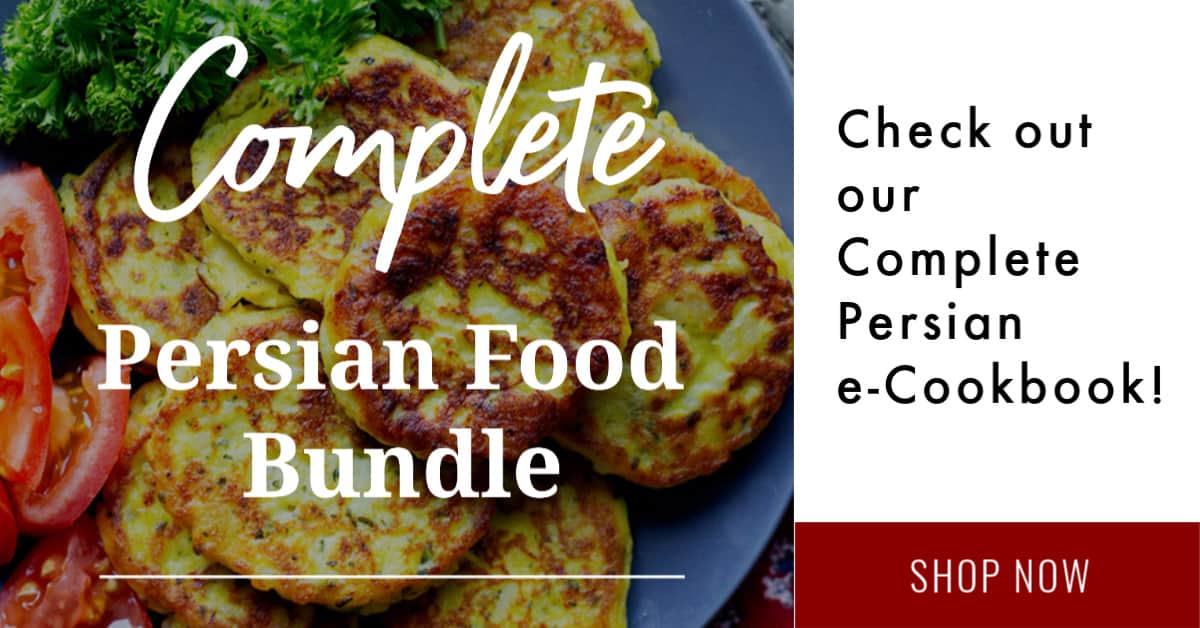 What is ayran made of?
This simple yogurt drink is made of three main ingredients:
As you can see in the photos, we also add dried mint since it's a common addition to doogh in Iran. You can easily leave it out and make this drink simply with the three ingredients mentioned above.
Where is ayran from?
Ayran is a popular drink all across the Middle East and the Mediterranean. From Iran and Turkey, to Iraq, Armenia, Azerbaijan, Balkans, Cyprus, Lebanon and Syria, this yogurt drink is being made and served in different regions. Recipes from each region might vary as well. As mentioned, doogh is sometimes made with carbonated water in Iran and is thinner compare to Turkish ayran.
Are Turkish yogurt drinks such as ayran healthy?
Ayran is very healthy as it helps to build your natural defense mechanism. The main ingredient used to make this refreshing drink is yogurt which is full of protein, calcium and natural probiotics. Doogh or as the Turkish people call it, ayran, is very good for hydrating your body and it's also helps your digestive system. Check out this article about drinking yogurt in summer on Washington Post.
Is kefir and ayran the same?
Ayran is made from yogurt whereas kefir is made from milk. The kefir you find at supermarkets is usually flavored with sweet fruit syrups. Ayran is salty and tangy and easier to drink compared to kefir.
Ayran vs Indian lassi
Indian lassi comes in two forms of sweet and salty, both with a yogurt and water base. Salty lassi is similar to doogh or ayran whereas sweet lasi uses sugar instead of salt and is a completely different drink.
What kind of yogurt to use?
Homemade yogurt is best for ayran (an easy homemade yogurt is coming to the blog soon!) but you can also use Greek yogurt to make this Turkish drink. Make sure to purchase plain yogurt and avoid flavored varieties. As for the fat content, you can use anything from whole milk yogurt to non fat yogurt when it comes to making ayran.
What the yogurt to water ratio for ayran recipe?
The ratio that works for me when I make doogh is 1.5:1 which means for every 1.5 cup yogurt, I use 1 cup water. However, the amount of yogurt and water used depends on your preference. If you like the yogurt drink to be thinner, then add more water and if you like it thicker, add more yogurt. To make sure you reach the right consistency, first add the yogurt into a large bowl or blender and mix it for a few seconds. Then gradually add the water to yogurt and mix until it reaches the right consistency.
Adding salt and dried mint to doogh
It's common to add salt to this yogurt drink for more flavor. Iranians also add dried mint to the yogurt before mixing it with water. Adding dried mint is what makes doogh different from ayran.
Can I use fresh mint instead of dried mint?
I don't recommend using fresh mint to make doogh because fresh mint leaves, no matter how finely chopped, are bigger than dried mint and might be chewy in the yogurt drink. You can find dried mint in Middle Eastern and Mediterranean stores.
What to serve with ayran
Even though some people consider ayran to be a refreshing drink that quenches thirst naturally, many of us who grew up with this yogurt drink have learned to enjoy it any day of the year. In Iran, we use doogh to make abdoogh khiar, which is an Iranian cold soup, made with doogh, cucumbers, herbs, walnuts and raisins.
When I was living in Istanbul, one quick item to have for lunch would be simit and ayran. Fresh simit with salty ayran are a satisfying combination, especially in summer. Other dishes that would go well with ayran are:
How To Make Ayran Recipe (Yogurt Drink)
Ayran or doogh is a savory yogurt drink that's made with only three ingredients. This refreshing drink is served with main dishes and is great for hydration.


Ingredients
3

cups

plain yogurt

see notes

½

tsp

salt

1

tsp

dried mint

optional

2

cups

water
Instructions
Place the yogurt, salt and mint in a large bowl and whisk until combined.

Gradually add water and whisk at the same time to make sure all is incorporated.

Taste and add more salt if needed.

Fill glasses which ice cubes and pour the ayran over ice. Serve cold.
Notes
You can use whole milk, 2%, 1% or non fat yogurt for this recipe. Make sure the yogurt is plain and not flavored.
Use a blender to make ayran instead of a bowl and a whisk. Simply put all the ingredients in a blender and blend until fully combined.
Nutrition
Calories:
225
kcal
Carbohydrates:
17
g
Protein:
13
g
Fat:
12
g
Saturated Fat:
8
g
Cholesterol:
48
mg
Sodium:
764
mg
Potassium:
570
mg
Sugar:
17
g
Vitamin A:
390
IU
Vitamin C:
2
mg
Calcium:
452
mg
Iron:
1
mg
Did you make this recipe?
Let us know how it was by leaving a comment and a 5-star review!