The best easy and cozy soup recipes to warm you up in the cold season. You can find vegetarian, vegan and gluten free soups here.
If you love soup as much as we do, make sure to take a look at our soup recipes! From Greek chicken orzo soup to vegan lentil soup, we've got you covered!
Table Of Contents:
Favorite soup recipes
When the cold season starts, all I want is just a tasty bowl of soup and a blanket. Nothing beats a warm bowl of soup. There are so many ways to make soup using your favorite ingredients. You can make soup with almost any kind of vegetables.
To make a delicious soup, it's important to use quality ingredients. Adding fresh herbs is great for flavoring and also makes a nice garnish.
Tips to make the best soup
Soup is such a comforting dish that you can enjoy any time of the year. Here are a few notes to keep in mind when it comes to making soup:
As for the pots, you can use almost any kind of pot including non-stick, Dutch-oven, cast iron or stainless steel. Make sure the pot is completely clean before you start cooking. You can also use your slow cooker or instant pot to make many soup recipes.
Let the soup cook on medium heat for a while for the flavors to combine.
Use fresh lemons instead of packaged lemon juice to add brightness to your soup and balance the flavors.
Most soups freeze very well if stored properly. You can use freezer-safe containers or freezer bags. To serve, thaw in the fridge overnight and then reheat in a pot over medium heat until warm.
The best soup recipes
Avgolemono (Greek Lemon Chicken Soup)
Moroccan Style Red Lentil Soup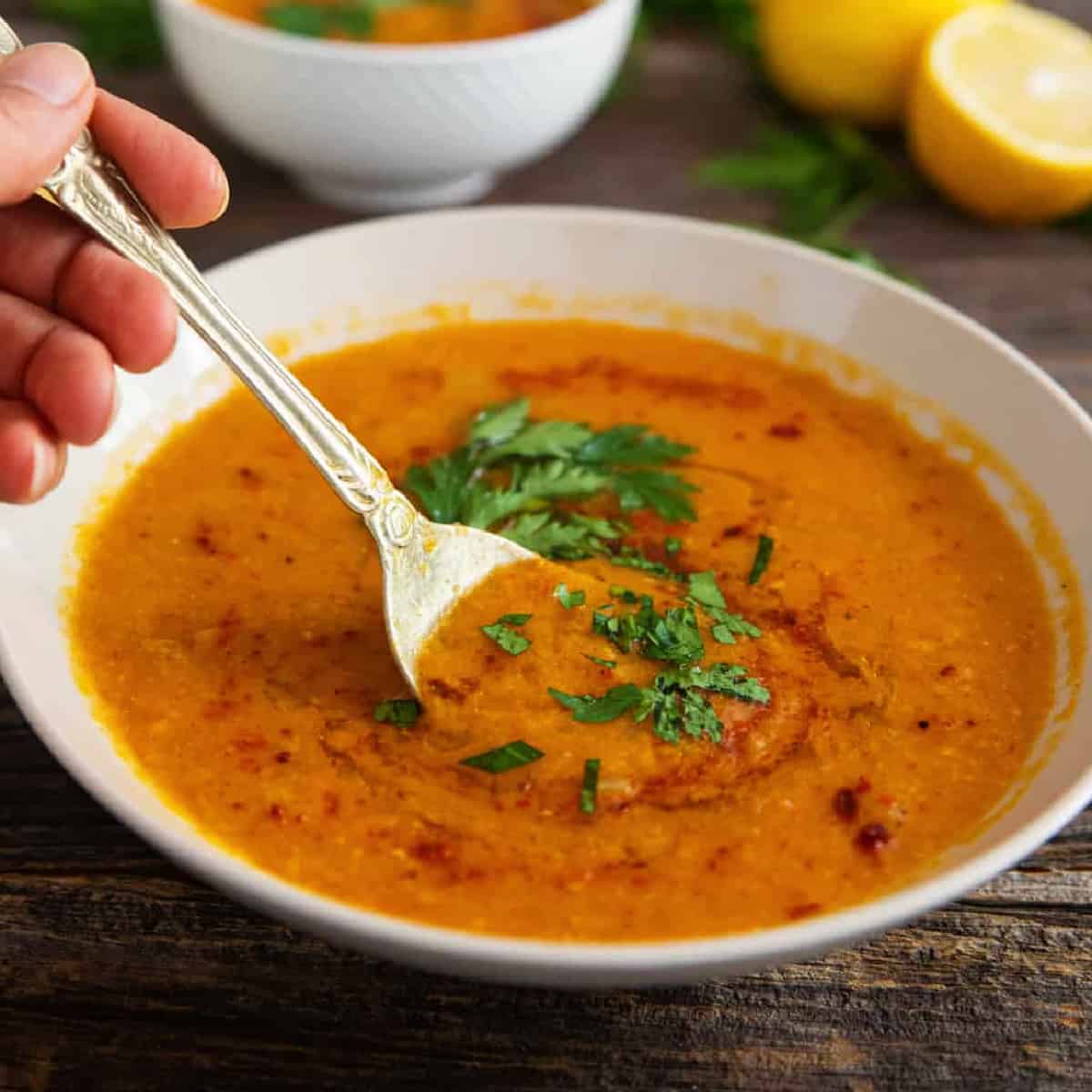 Saffron Roasted Butternut Squash Soup
One Pot Curry Lentil Soup (Vegan)
Turkish Red Lentil Soup (Mercimek Corbasi)
Mediterranean vegetable soup (instant pot)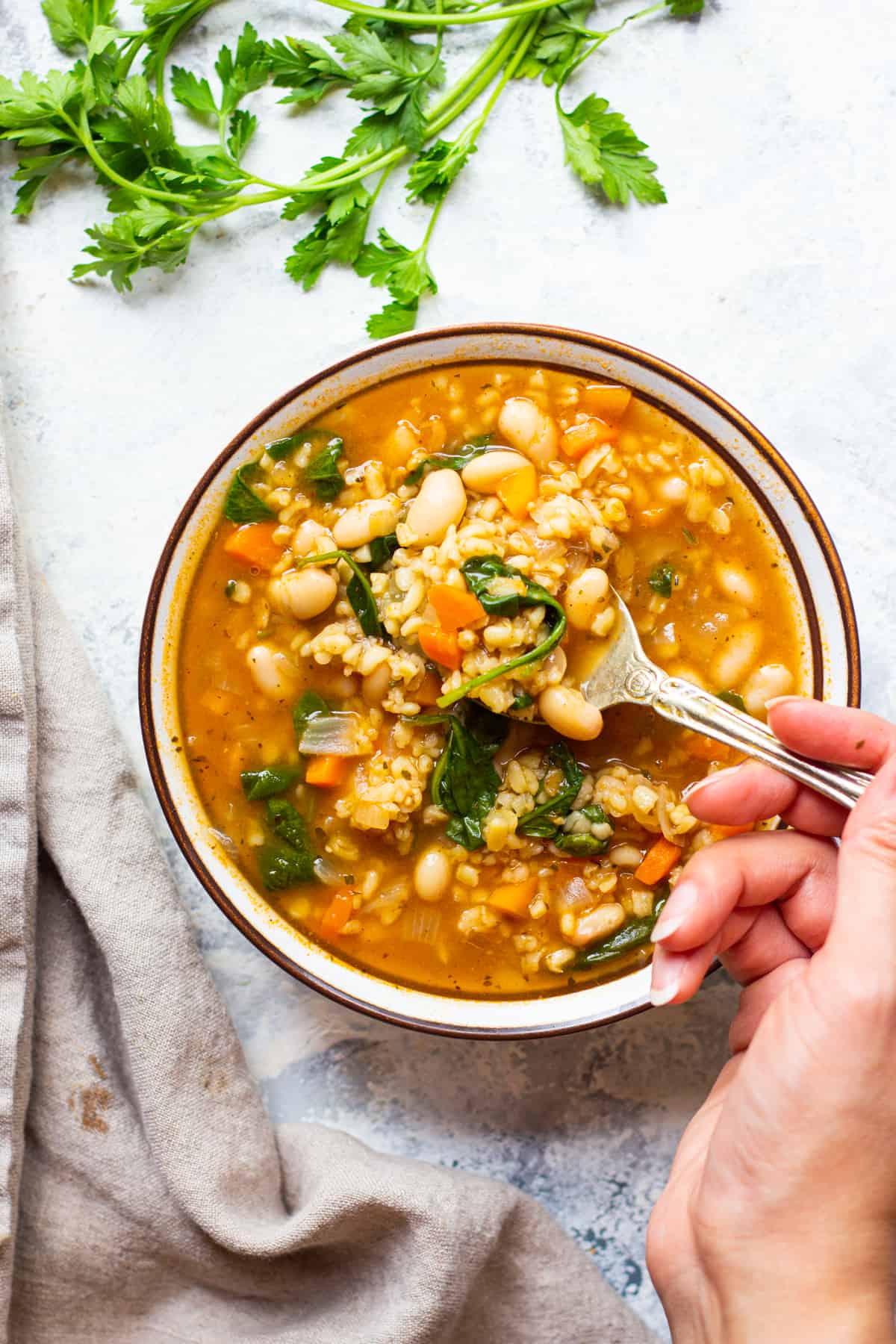 Turmeric Red Lentil Soup Recipe
Persian Eggplant Soup – Ash-e Bademjan
Instant pot creamy potato soup
Ash Reshteh (Persian Noodle Soup)
Turkish Yogurt Soup (Yayla Çorbasi)
Easy Chicken Tortilla Soup (Slow Cooker, Stove top and Instant pot)
Easy Mediterranean Green Lentil Soup
Quick and Easy Sausage Gnocchi Soup
Saffron Roasted Butternut Squash Soup
Serving suggestions
Soups and stews are perfect for any time of the year as lunch or dinner. I love serving them with some freshly baked bread. Here are some suggestions.
You can also make a large salad on the side, some of our favorite salads are nicoise salad, healthy chicken salad and green goddess salad.
Did you make this recipe? I'd love to hear about it! Please comment and leave a 5-star🌟 rating below. You can also follow us on Instagram, Facebook, Pinterest or subscribe to our newsletter to get a free e-Cookbook!
Step-by-Step Recipe