Check out our delicious Turkish recipes! From breakfast to appetizers and main dishes, we've got you covered. These are healthy recipes and many of them are also vegetarian.
Turkish cuisine offers a large variety of dishes that are packed with a lot of flavor and loved by everyone. If you're looking for new and delicious recipes to try, you've got to give these recipes a try!
Table Of Contents:
If you're interested in Mediterranean dishes, you're going to love our Turkish recipes. These recipes call for wholesome ingredients and are easy to make. Like other cuisines of the Mediterranean, Turkish cuisine uses a lot of olive oil which makes it a healthy cuisine offering wonderful dishes that are not only good for you, but also are super tasty.
Is Turkish food healthy?
Turkish food is pretty much healthy since it uses a lot of olive oil and seasonal ingredients. Probiotics such as yogurt are widely used in this cuisine and vegetables are a part of every meal.
Unlike what you might have heard, Turkish cuisine offers a lot more than kebabs. There are a variety of dishes you can enjoy, many of them being naturally vegetarian or vegan.
Best Turkish recipes
Creamy Cucumber Salad With Yogurt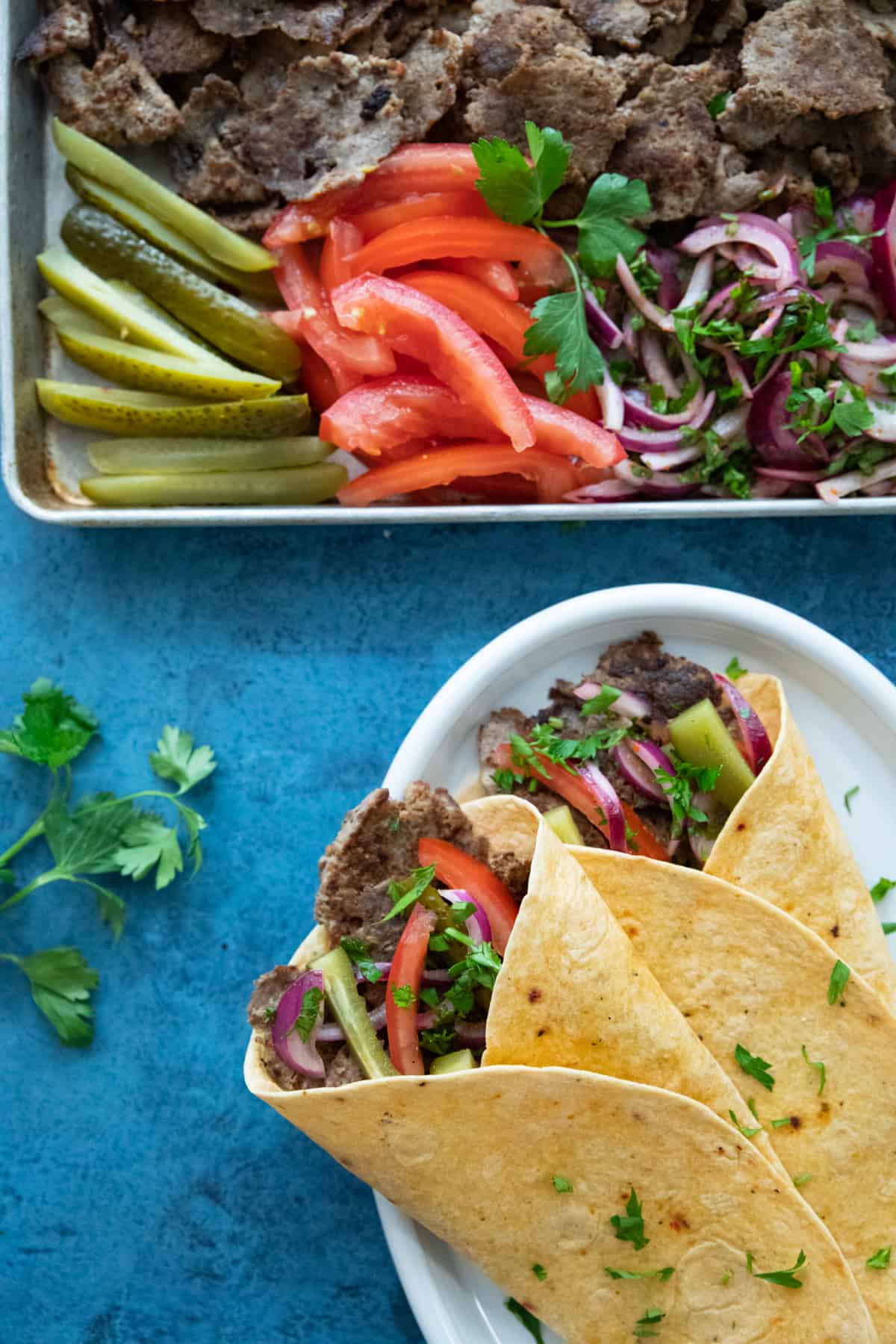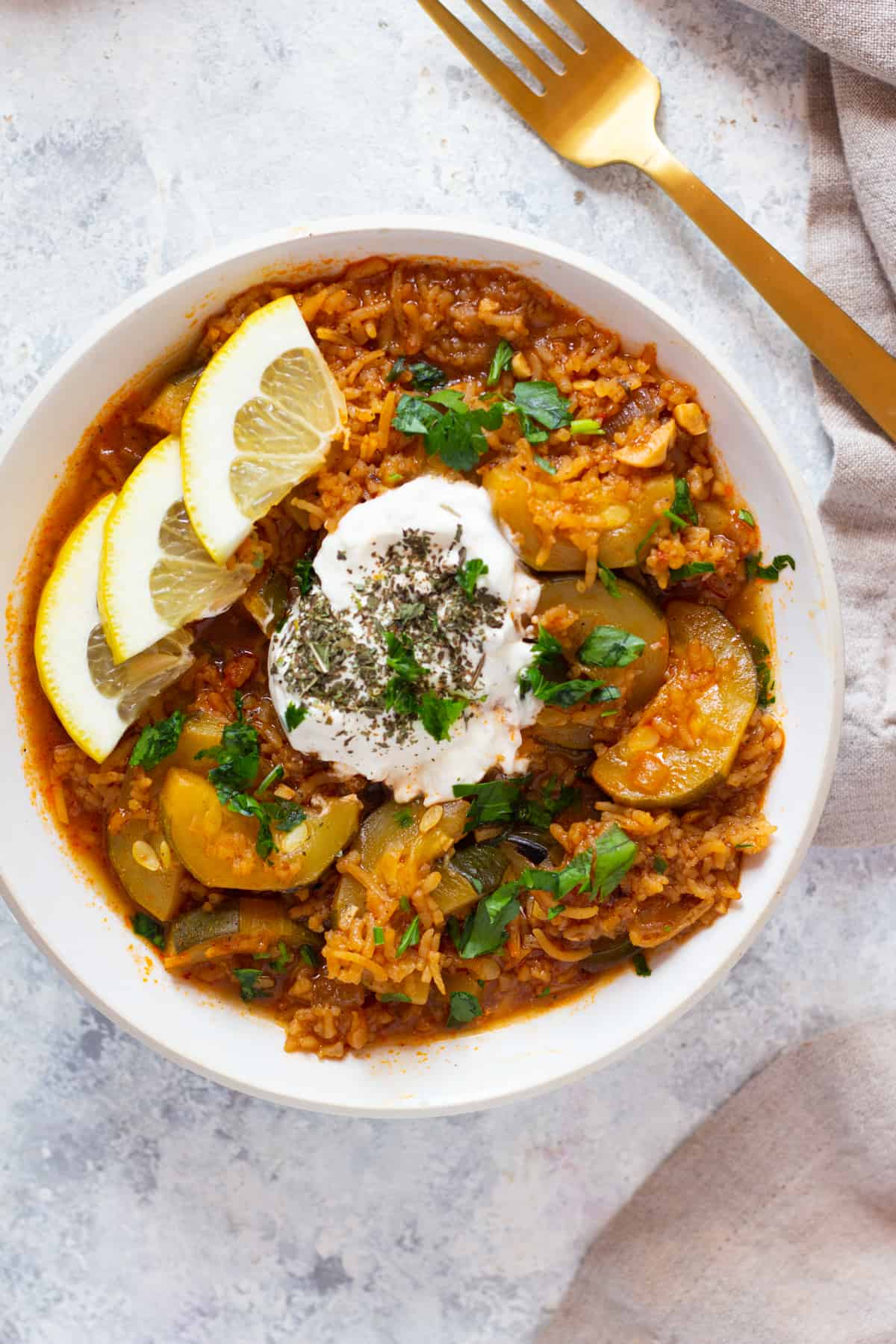 Gozleme (Turkish Stuffed Flatbread)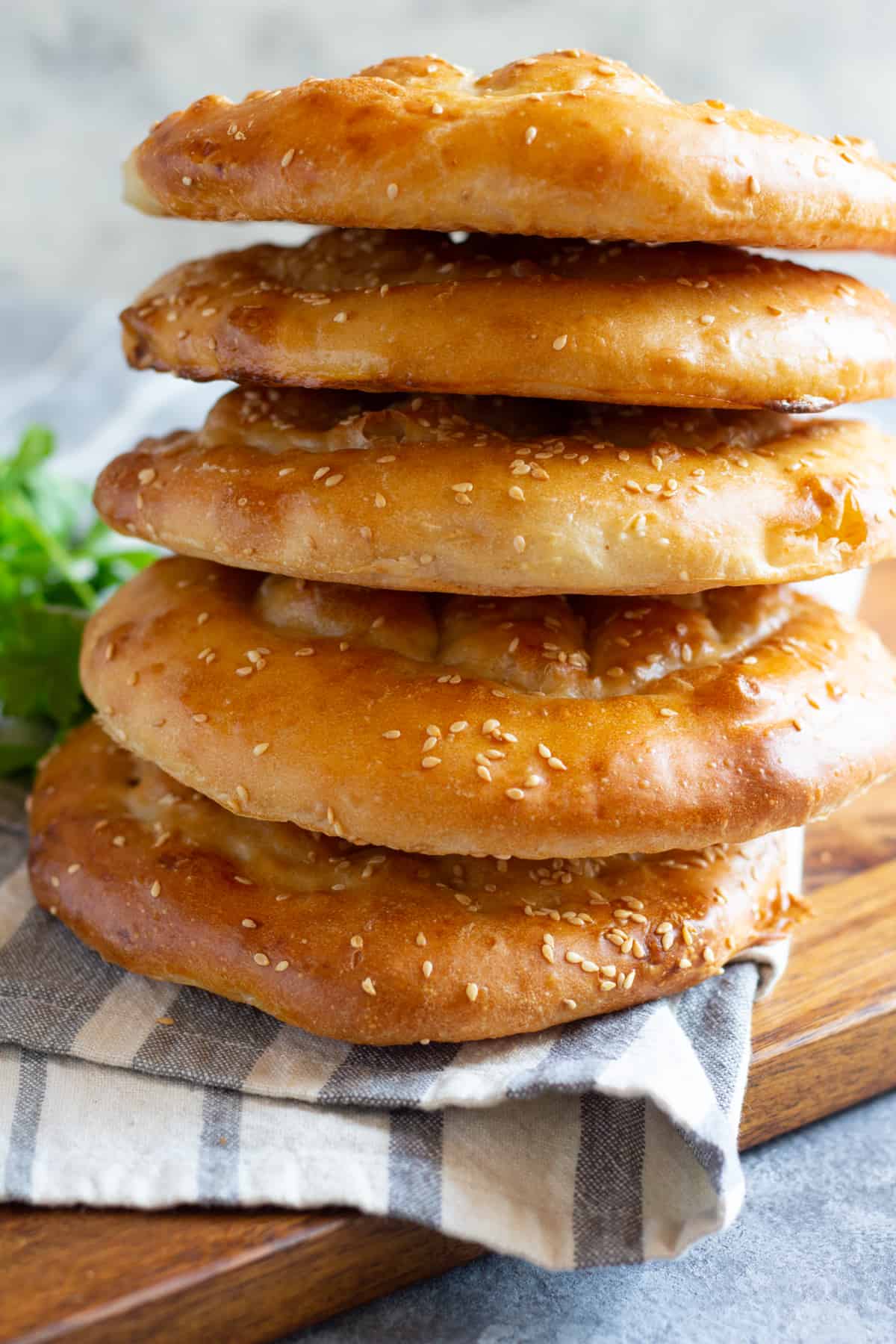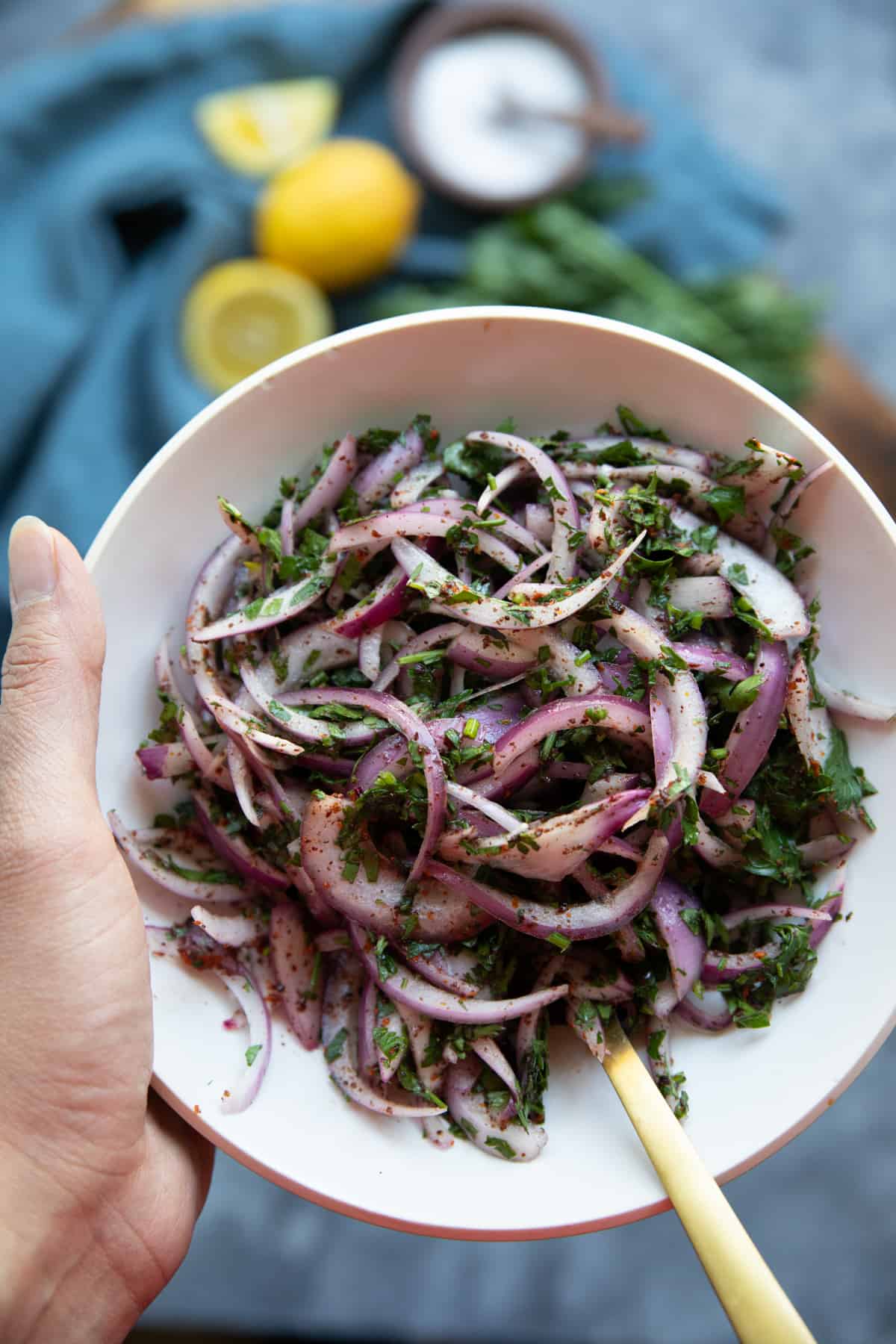 Mercimek Koftesi - Lentil Balls (Vegan)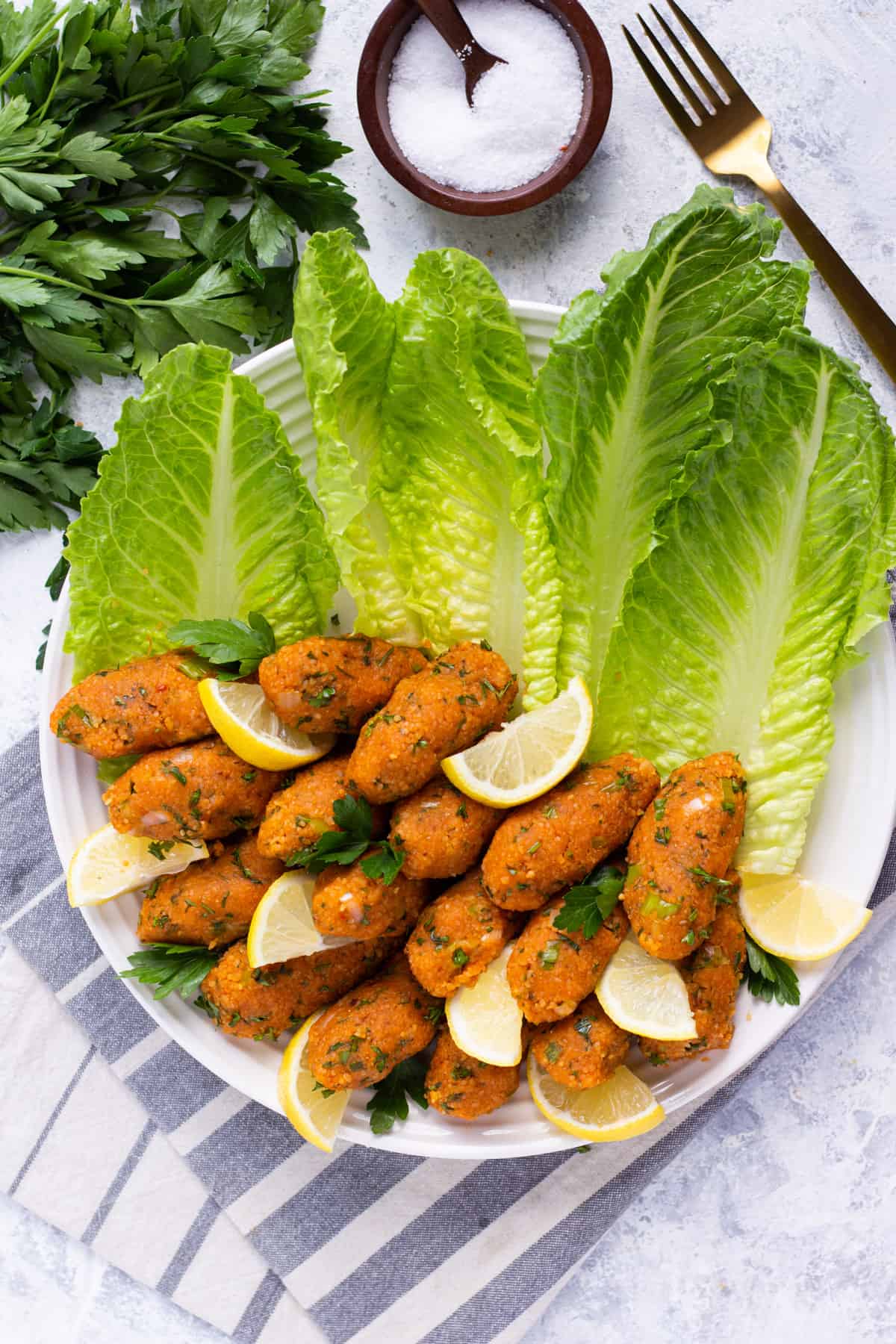 Roasted Chicken and Vegetables Turkish Style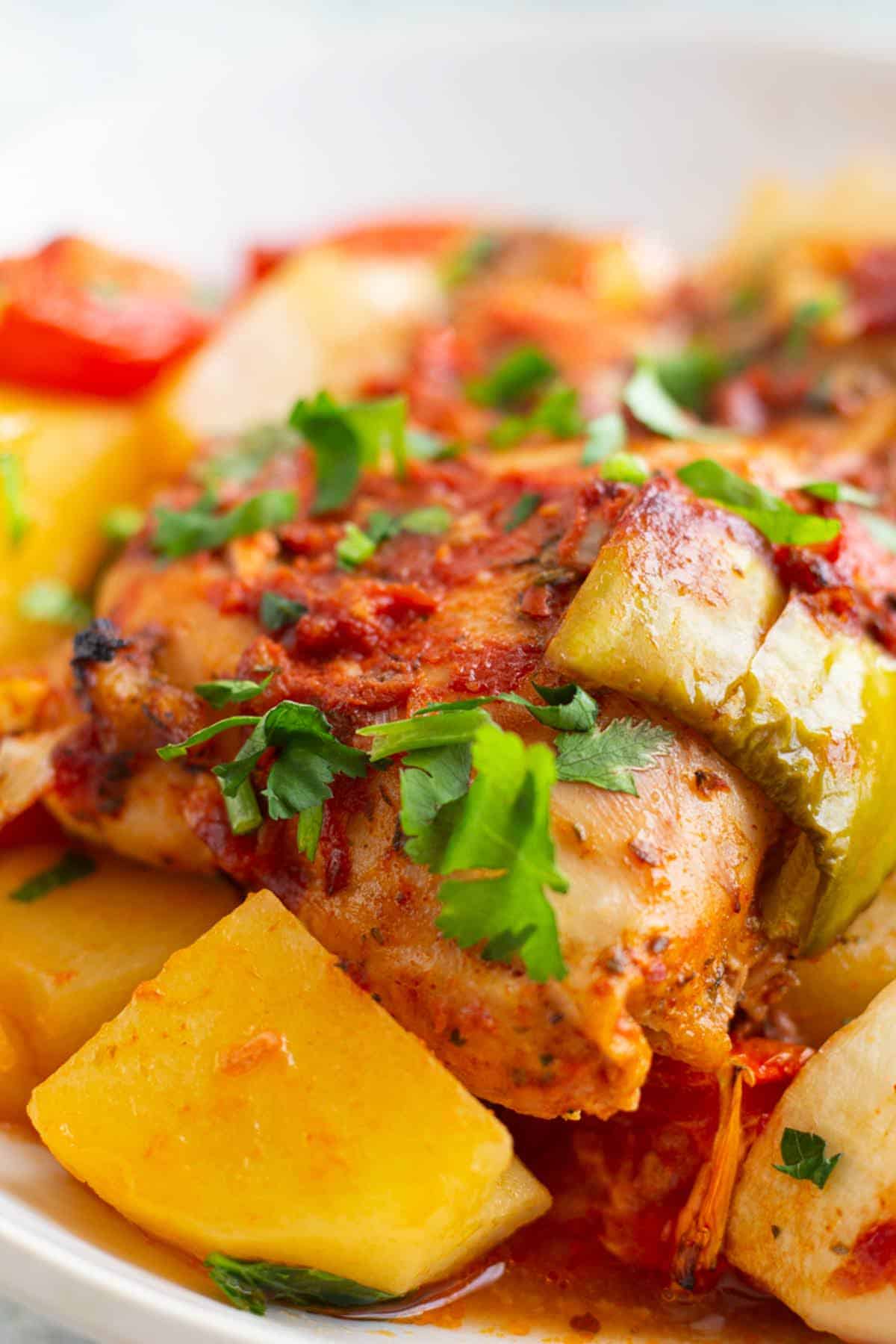 White Bean Salad Recipe (Piyaz)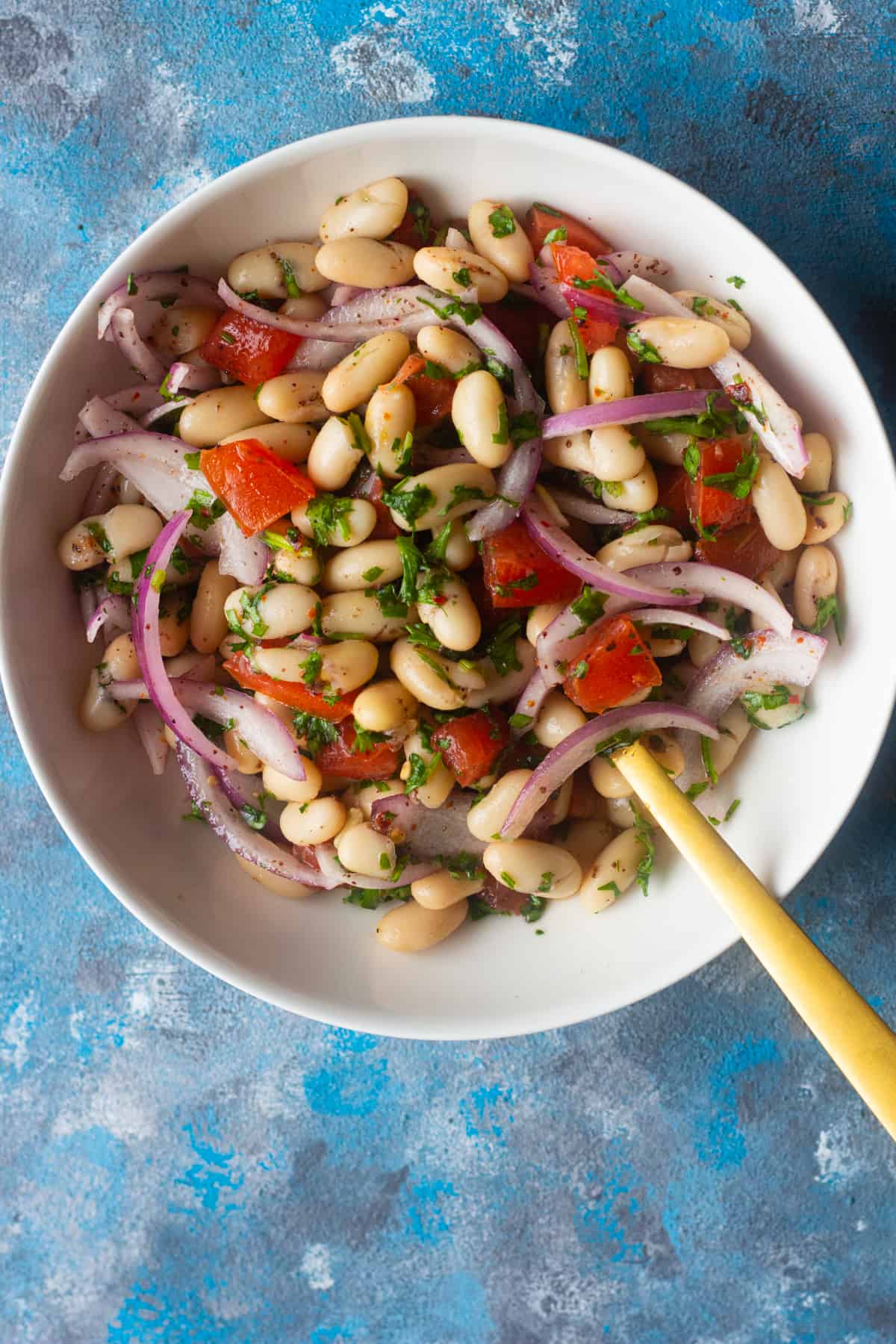 Turkish leeks recipe (zeytinyağlı pırasa)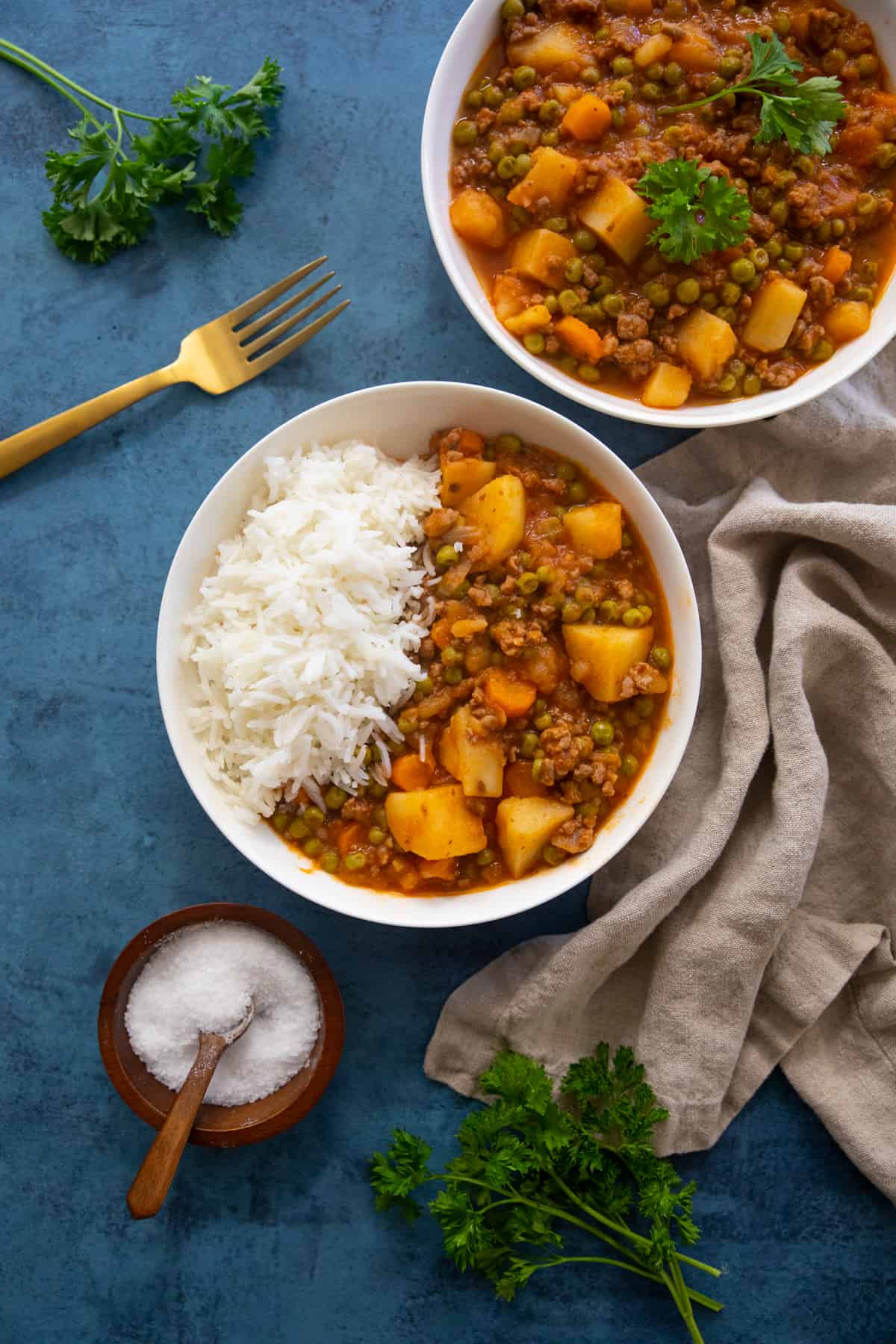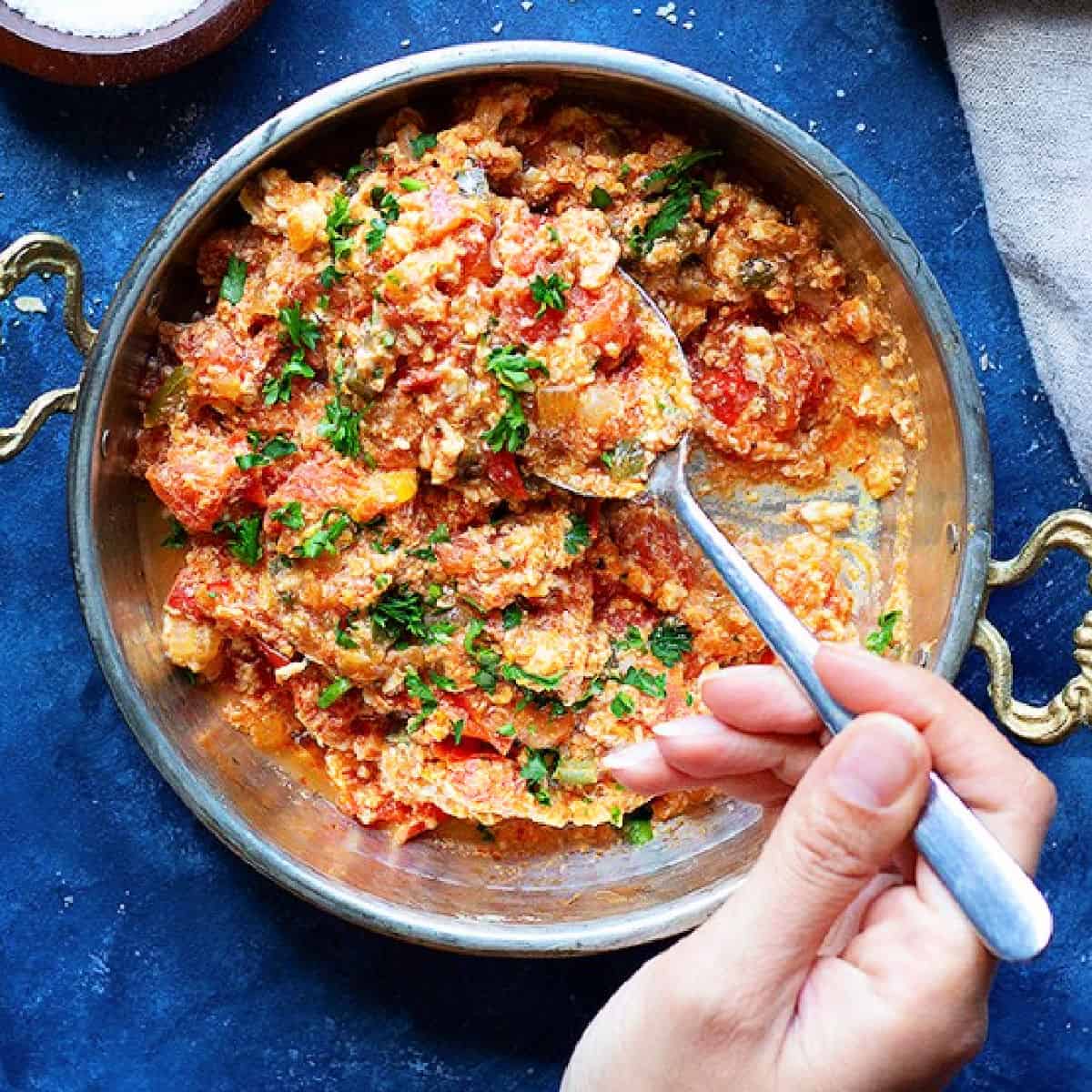 Amerikan salatası (Russian salad)
Easy Baked Cod Recipe Turkish Style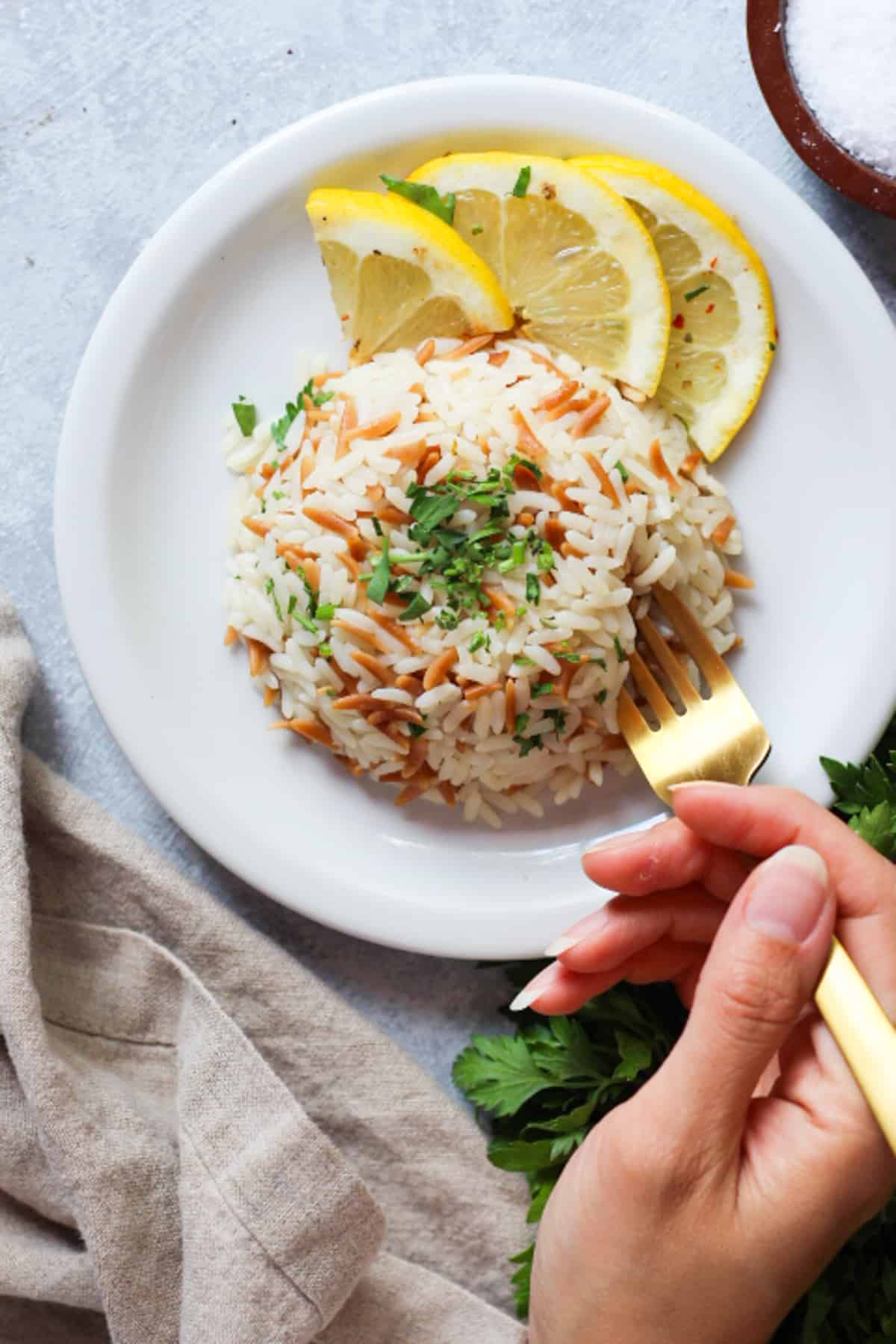 Kumpir (Turkish stuffed potatoes)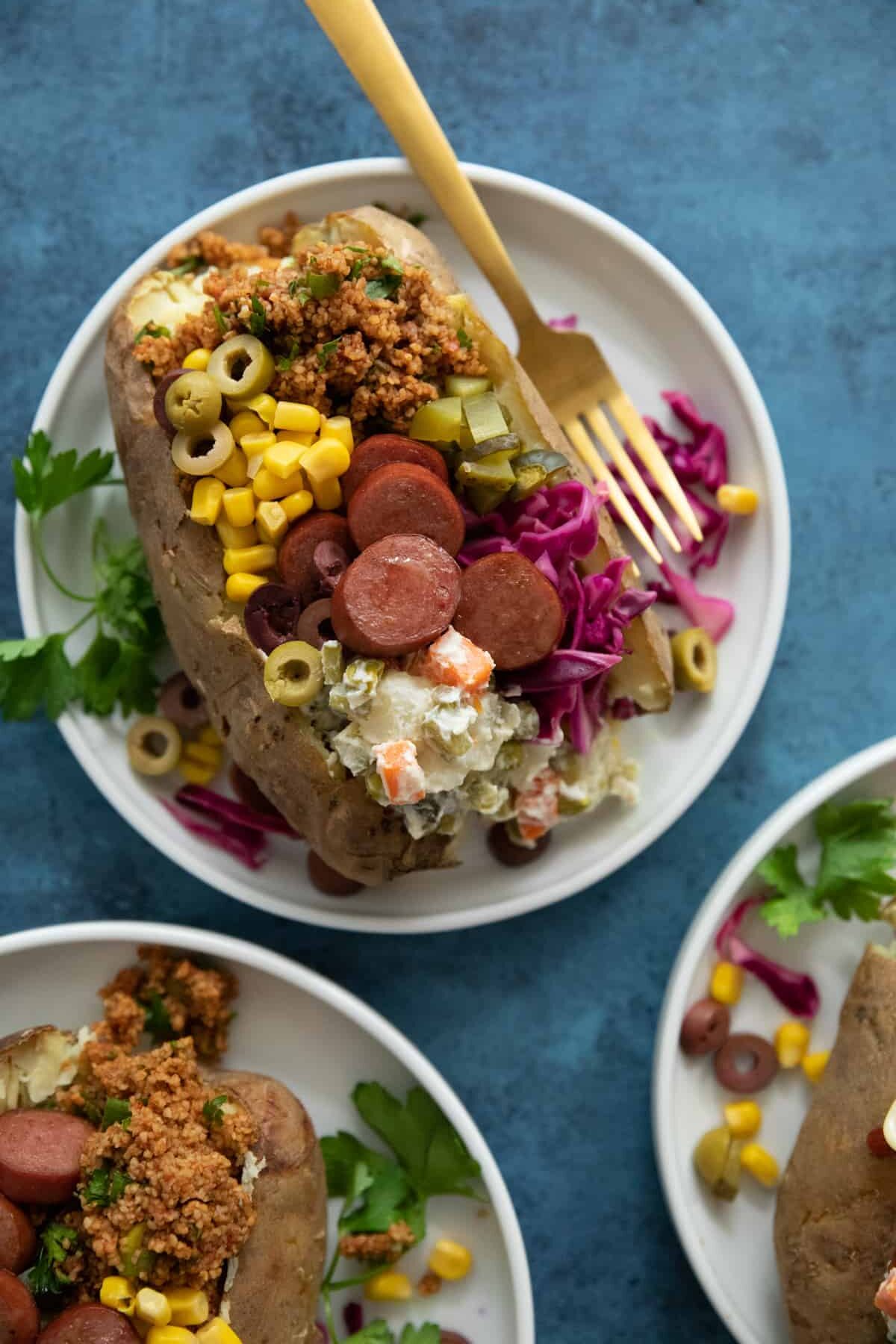 Mercimek corbasi (Red Lentil Soup)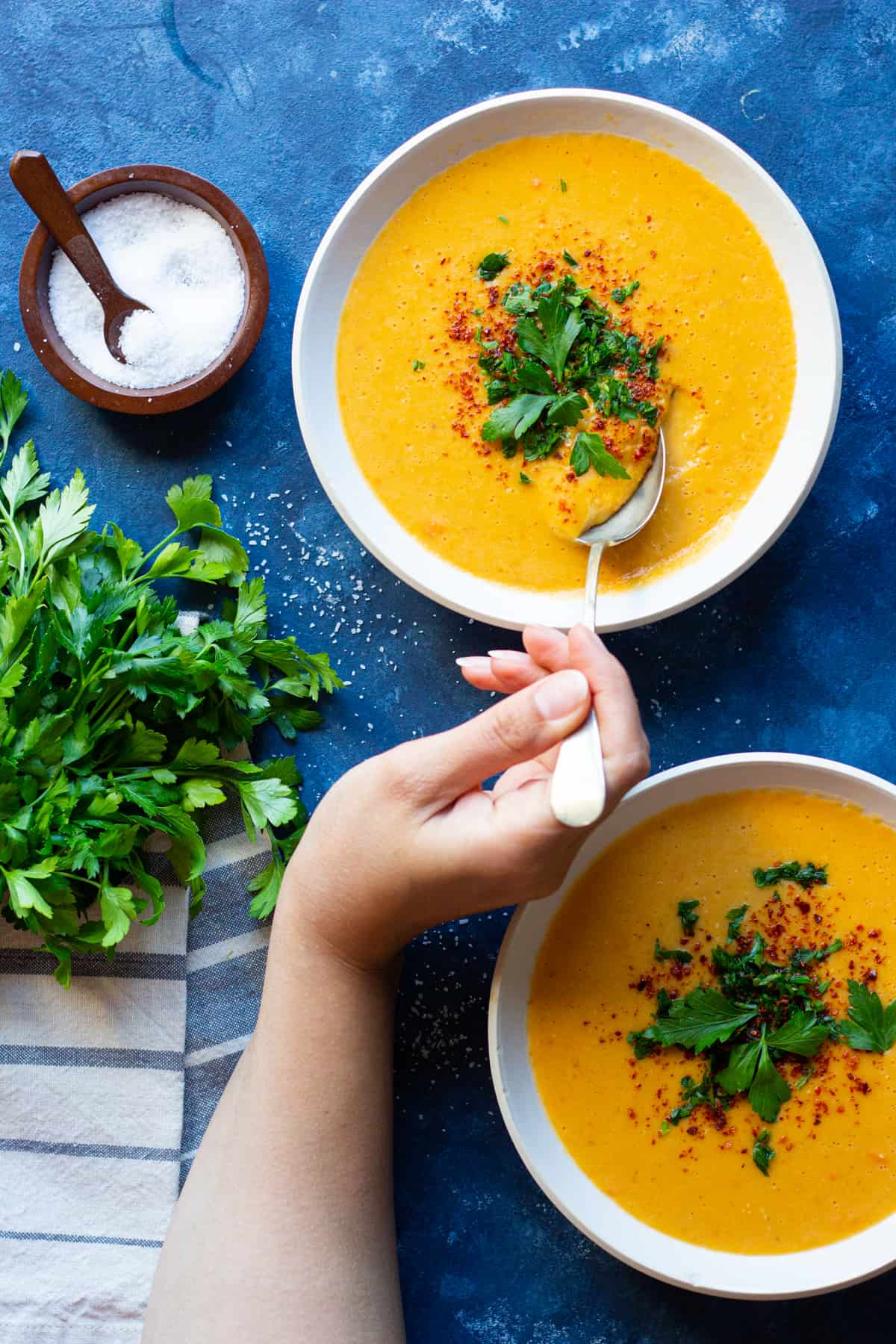 Revani cake (Turkish semolina cake)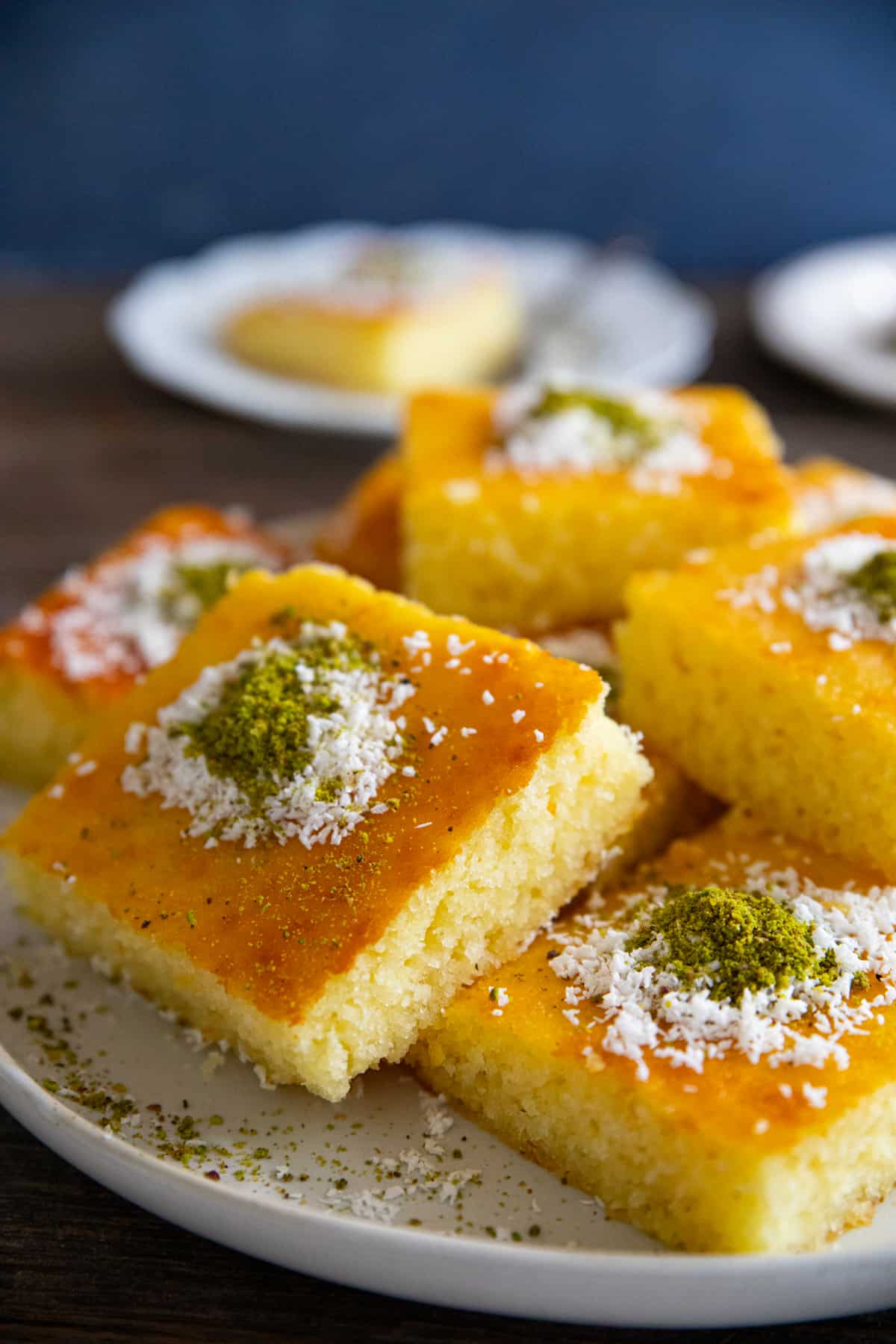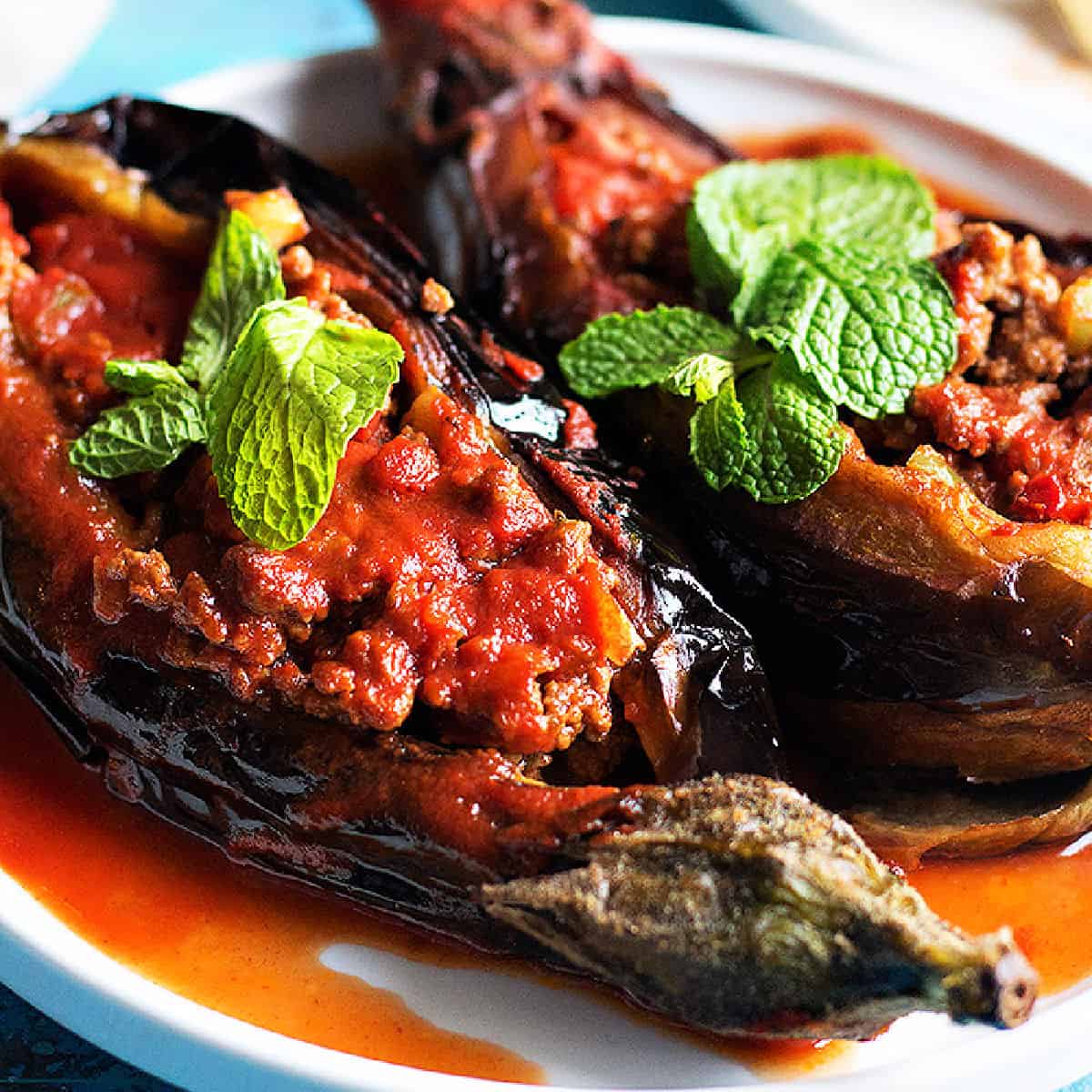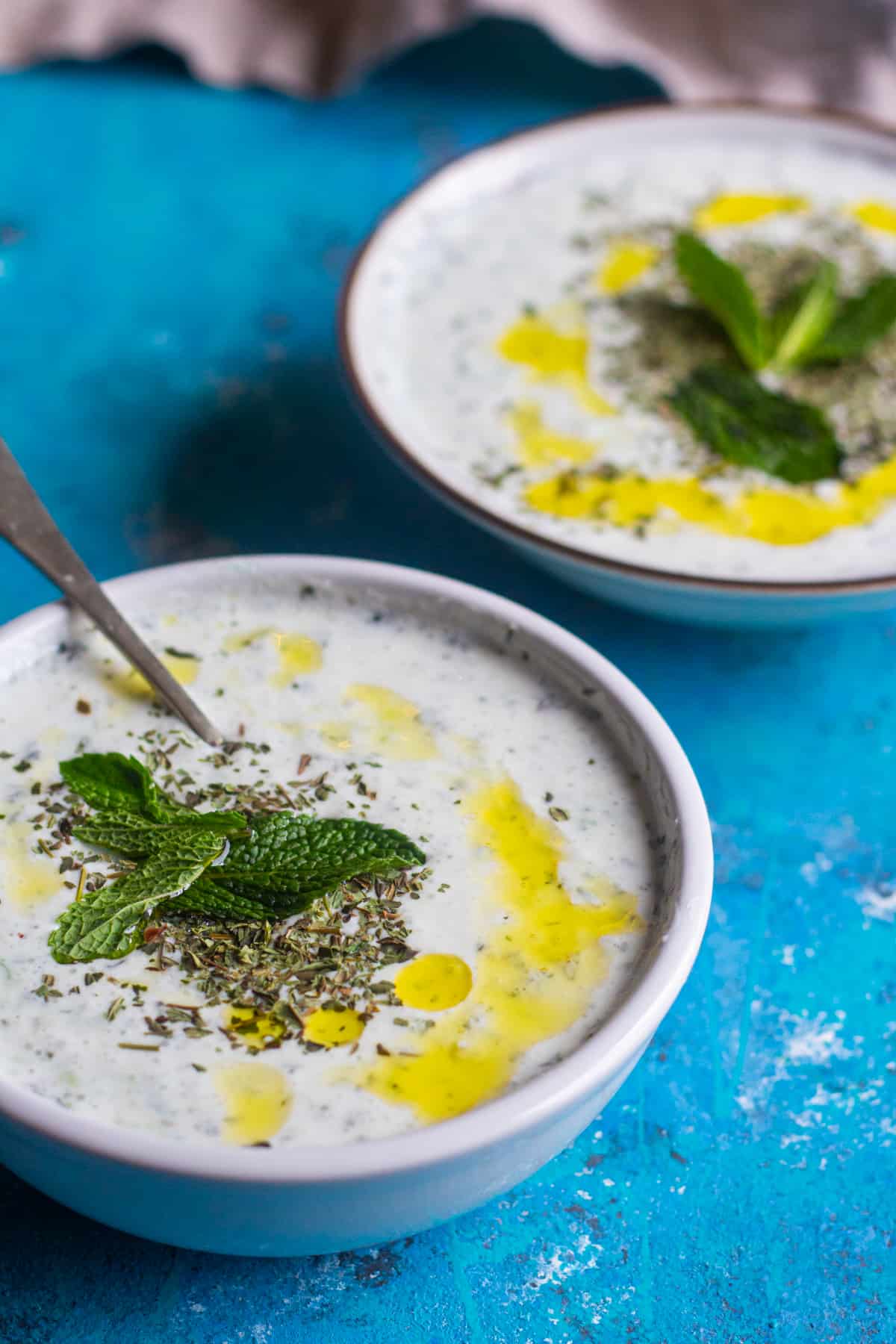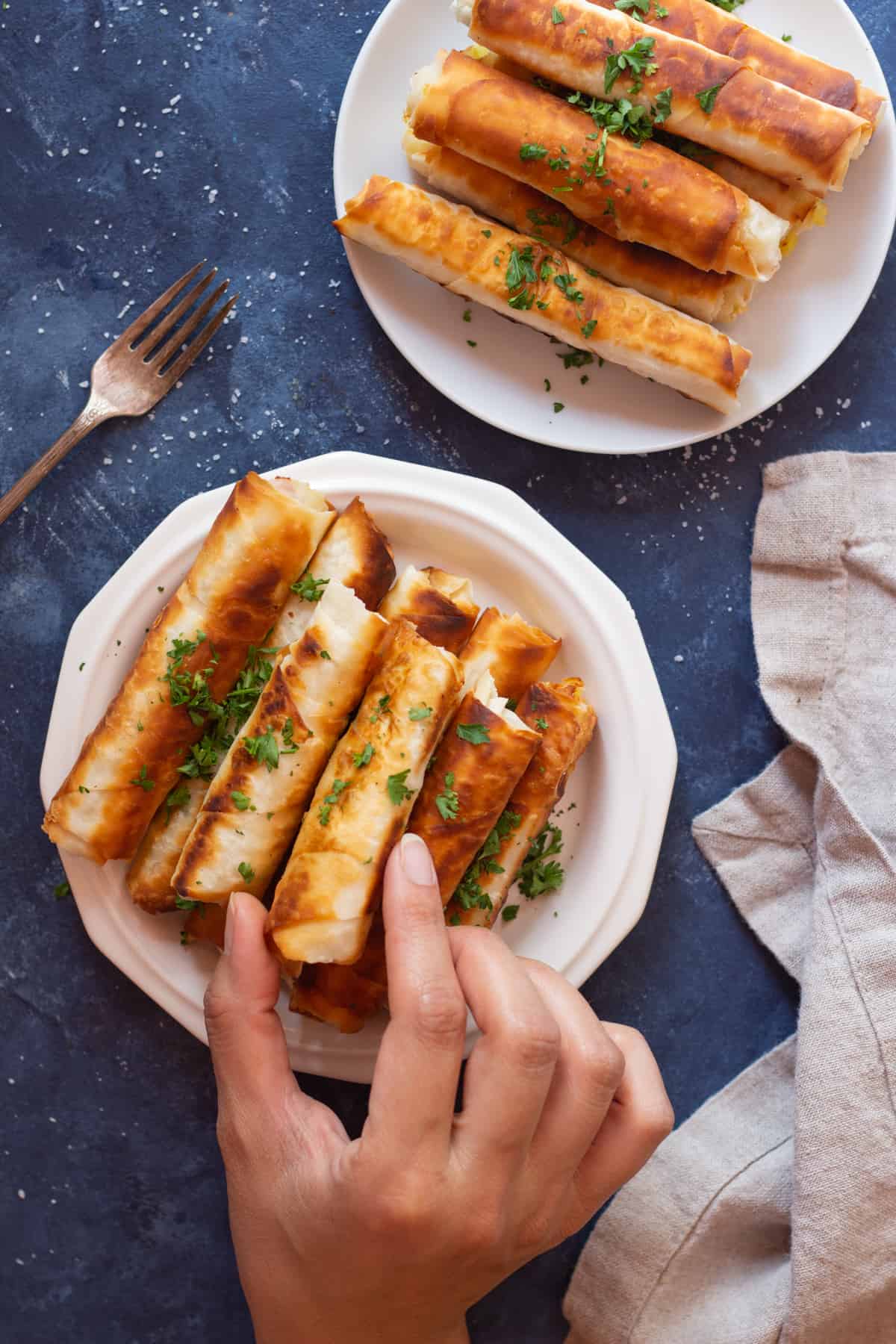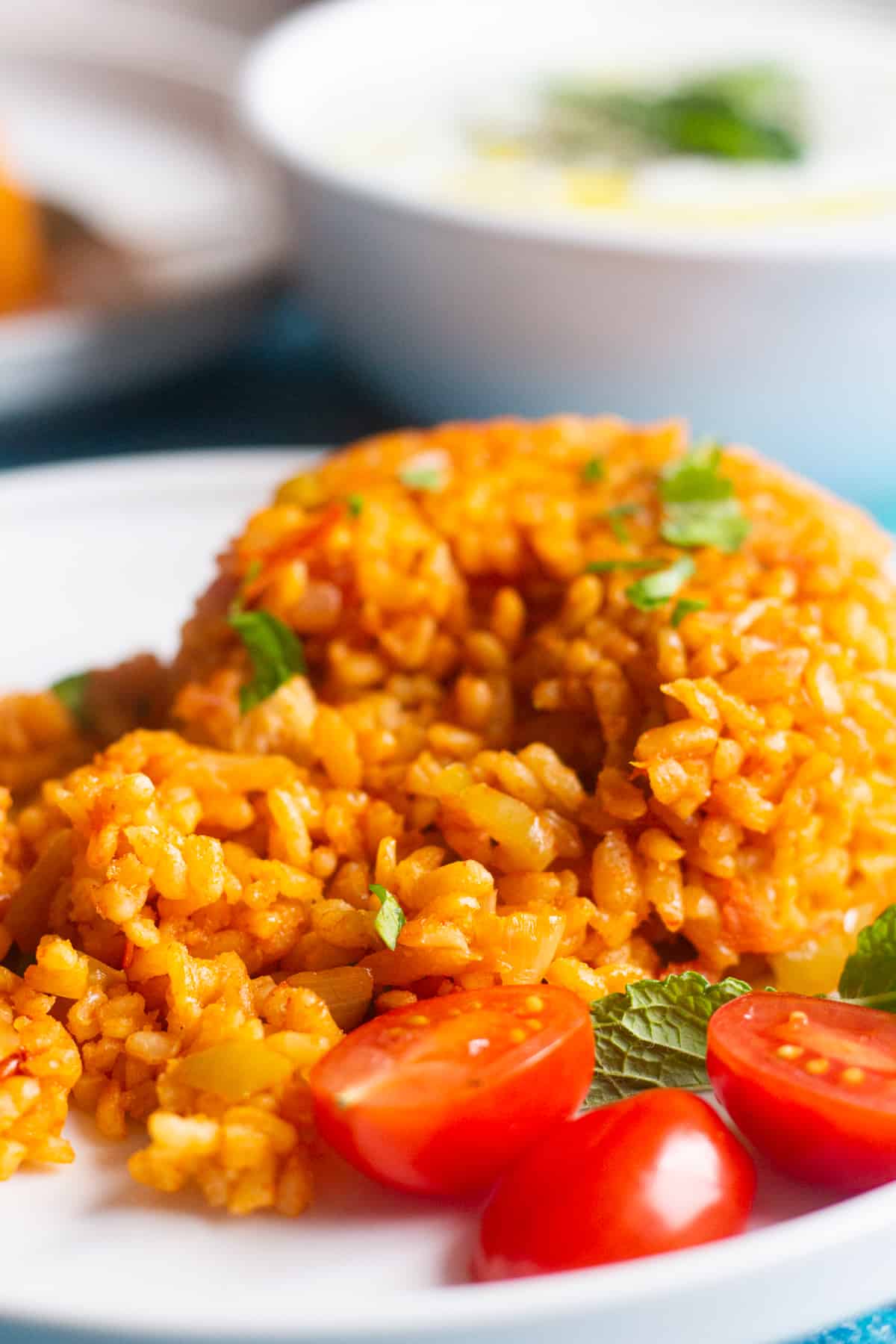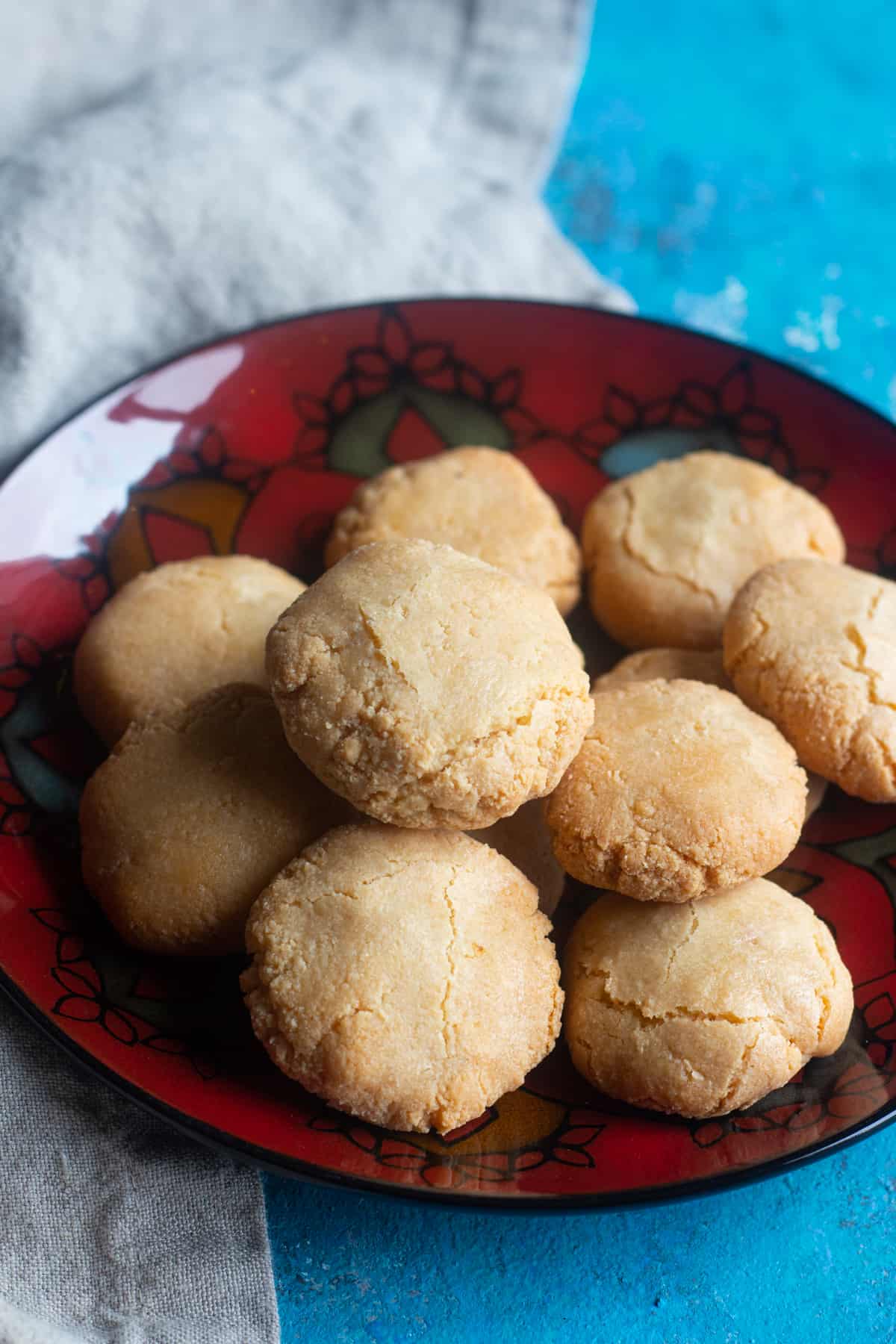 Gavurdagi (Tomato walnut salad)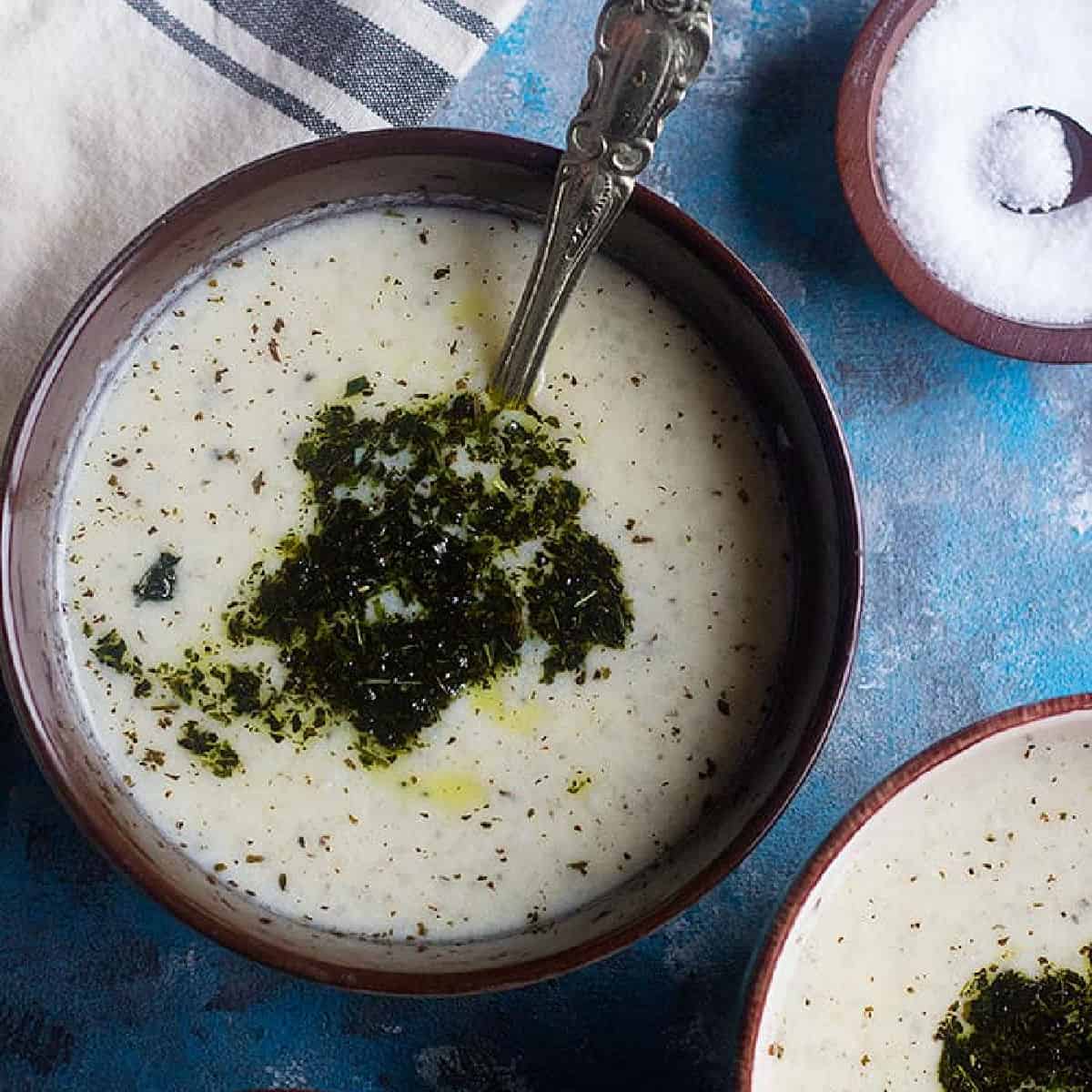 Potato Salad (Patates Salatasi)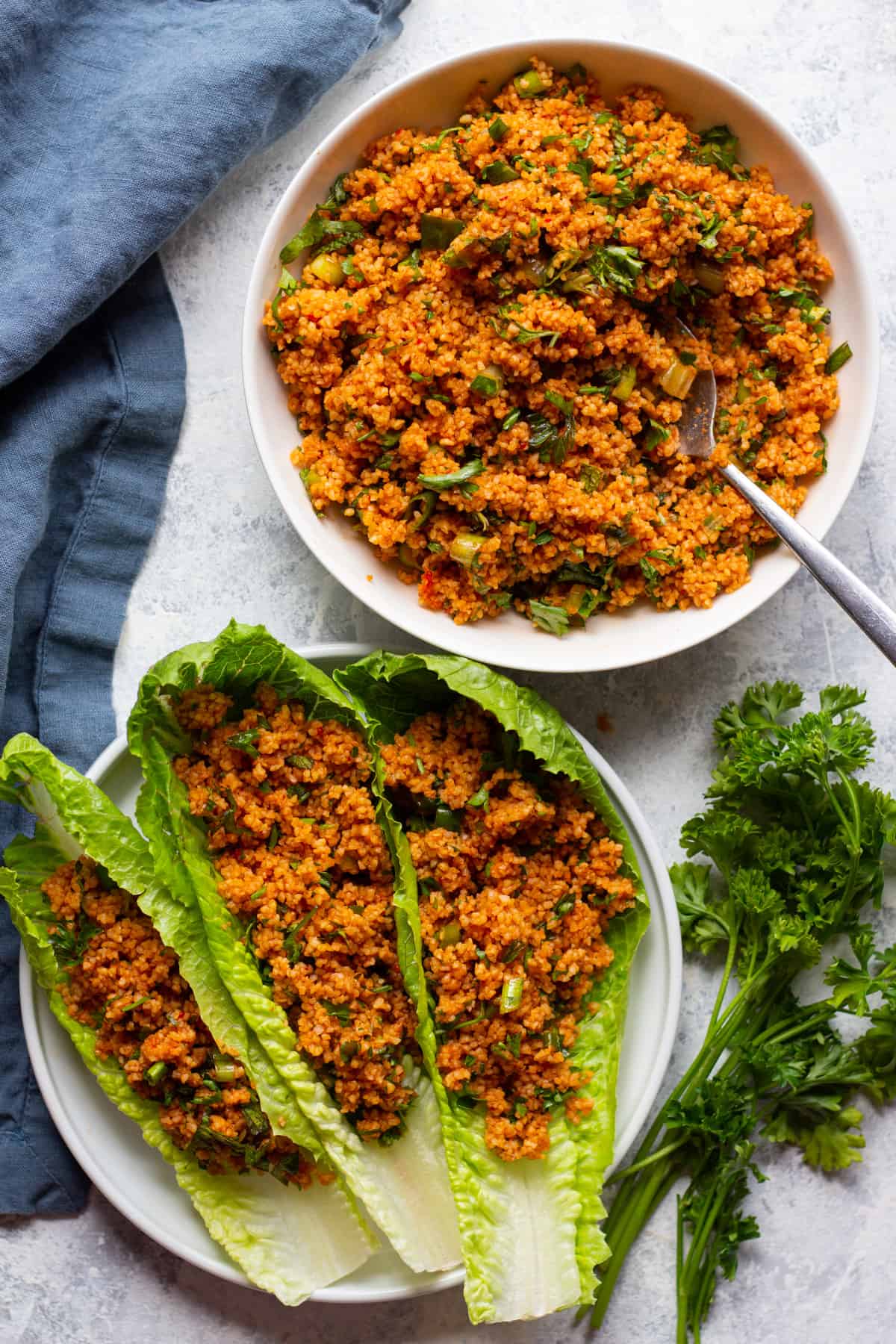 Cilbir (Eggs and garlicky yogurt)
Zucchini Fritters Recipe (Mucver)
TURKISH SAUTEED SPINACH RECIPE
Did you make this recipe? I'd love to hear about it! Please comment and leave a 5-star🌟 rating below. You can also follow us on Instagram, Facebook, Pinterest or subscribe to our newsletter to get a free e-Cookbook!
Step-by-Step Recipe