Here are 15 super easy, super simple pantry staple meals. These recipes call for simple and common ingredients that you can get in one shopping trip.
These days are tough for all of us and many of us avoid shopping trips as much as we can. When you have everyone (including kids!) at home for quite some time, it's important to make and eat nutritious food that helps our immune system and also doesn't require ingredients that might be hard to find.
I've gathered a collection of 15 main dishes with side dish suggestions for you to try these days. This post also includes a shopping list that you can save and reuse.
Pantry staple meals
Nothing beats the comfort of a warm bowl of soup. You can make a large batch of this easy lentil soup (instant pot and crock pot instructions included) and enjoy it for a few days or freeze it to use up later. Skip the fresh dill if you don't have it and use any fresh or dry herb you have at hand.
2- Mujadara
One of my very favorite vegan recipes, mujadara is a Lebanese lentil and rice dish that's made with onion, rice lentils and spices such as cinnamon and cumin. This simple dish is filling, and you can serve it as-is or as a side dish with some chicken.
3- Kabab Tabe i (Persian pan kebab)
Ground beef keeps very well in the fridge and there is a lot you can do with it. Serve it with some rice for a satisfying meal.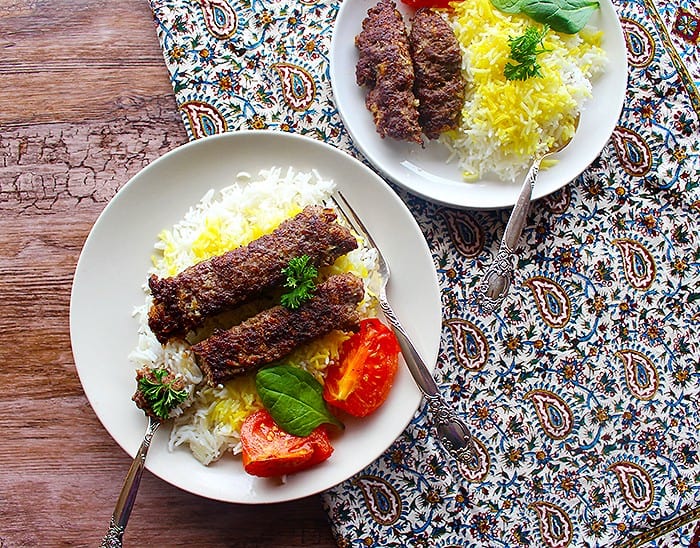 4- Mediterranean three bean salad
For days you don't want to turn on the stove, simply grab any three cans of beans you have at hand and mix with vegetables such as artichoke and olives. Drizzle with an easy vinaigrette and your dinner is ready. You can make this salad with any combination of vegetables you have at home such as bell peppers, tomatoes and cucumbers.
An easy dish that both kids and adults love. You can use leftover salmon or, better yet, canned salmon. And if you don't have any salmon, simply use canned tuna to make this recipe. With just a few ingredients, you can make this easy pantry staple recipe.
Many of you have already made and love this soup. Lentils are a great source of protein and this soup is one of the best ways to use them. Instead of spinach, you can use kale or any other green you have on hand or just simply leave it out altogether.
7- Healthy chicken salad with walnuts
Unlike the classic chicken salad, this one is not packed with mayonnaise and is healthier since we use a homemade yogurt dijon dressing. The recipe calls for tarragon and dill, which you can simply swap for fresh or dried parsley or any other herb you have.
Another easy Persian recipe that can come in handy these days. Got canned tomatoes, potatoes and rice? You're good to make one of the easiest rice recipes on the internet. Serve it as is or with some grilled or baked chicken.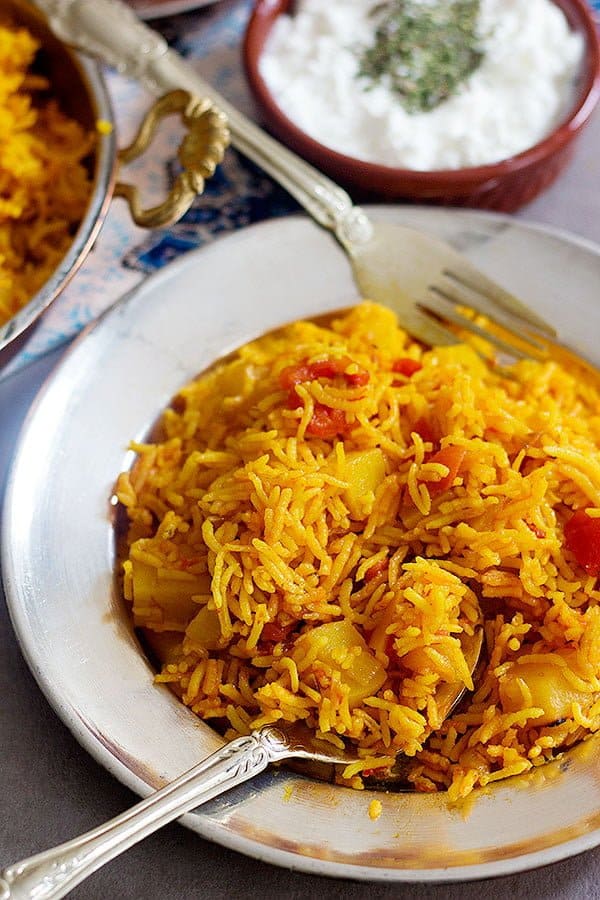 This Mediterranean style meatballs are perfect for batch cooking. Instead of a beef and lamb combo, opt for beef only and use the spices you have on hand. Serve it with some bread such as pita and an easy side salad for a complete meal.
10- Caprese chicken
I would say this is one of the easiest chicken recipes on the blog. Only 4 ingredients (chicken, pesto, mozzarella and tomatoes) and 20 minutes. This is beyond easy. It's exactly what we need now!
This soup went crazy on Instagram and Pinterest, proving that you all love red lentil soup as much as I do. The recipe calls for 7 ounces of coconut milk but you can go ahead and use the whole can if you like. You can also double the recipe to use up the whole can.
12- Instant pot chicken and rice
Everything is cooked in one pot and is packed with veggies and so much flavor. Don't own an instant pot? No problem. Follow the instructions but simply cook everything in a pot over medium heat. You might need to add ½ cup more water for even and complete cooking.
13- Potato patties
Persian potato patties are very economical and simple to make. Potatoes and eggs are the main ingredients and you can make a large batch to save in the fridge.
14- Pastitsio
This is true Mediterranean comfort food. It takes some time to make, but it's very rewarding. The leftovers are awesome and you can even freeze it easily. The recipe calls for both ground beef and lamb, but you can easily leave out the lamb and only use ground beef.
15- Shish Tawook
The flavors in this chicken recipe are out of this world. Tender chicken flavored with a delicious yogurt marinade and cooked to perfection. You can serve this dish with pita or rice.
Side dish suggestions
Here are a few side dishes you can make at home to go with these pantry staple meals:
The shopping list
I've put together a shopping list that you can print and use to make these recipes at home.