Summer is almost here and that means grilling season has started. If you love grilled food and are ready to heat up that grill, check out our top grilling recipes that are super tasty and easy to make. I bet you'll find many recipes to try!
Have you been looking forward to spending your time in the backyard by the grill? If you're like me, you probably are feeling giddy and excited about the sunny weather and are planning your whole summer grilling situation. Well, let's not waste time and get to business!
Table Of Contents:
Top summer grilling recipes
When it comes to grilling recipes, the marinade which you use to flavor the meat is absolutely important. You can use so many different marinades and they can be store-bought or homemade. I personally always prefer homemade because you can control the amount of salt and sugar and make it with any flavors you like.
Grilling might seem intimidating but once you do it a few times, you will see how simple and easy it is. These recipes will show you how to grill chicken, beef and veggies. All you need to do is marinade the meat for 2 to 8 hours (except for fish and shrimp) and grill them. It's simple, easy and amazingly tasty.
Gas or charcoal grill?
This is definitely a matter of personal preference. While gas grill is definitely quicker and easier to prepare and heat, charcoal grill gives that nice smokey flavor to the meat that makes it exceptional.
However, charcoal grill takes longer to set up and prepare whereas with gas grill you only need to turn a knob. So go with what feels right to you because grilling is all about enjoying the process and spending time with loved ones in summer!
What to grill?
I like to keep balance when grilling, therefore I usually go for some meat such as steak, lamb, seafood or chicken and then grill some vegetables too. You can grill pieces of beef and lamb such as steak or a rack of lamb, or you can go with ground beef, ground lamb or a combination of both to make burgers, kofta kebabs and patties.
As for chicken, any part would work. The most convenient is boneless skinless chicken breast but you can also grill chicken thighs, wings or drumsticks.
And then comes the seafood. While it might not be the most popular item to grill, seafood is definitely a favorite over here. We love grilling shrimp, fish (fillet or whole) and even octopus! Give it a try, you'll love it!
The best summer grilling recipes
MEDITERRANEAN GRILLED LAMB BURGERS
Grilled Branzino with Tomato Relish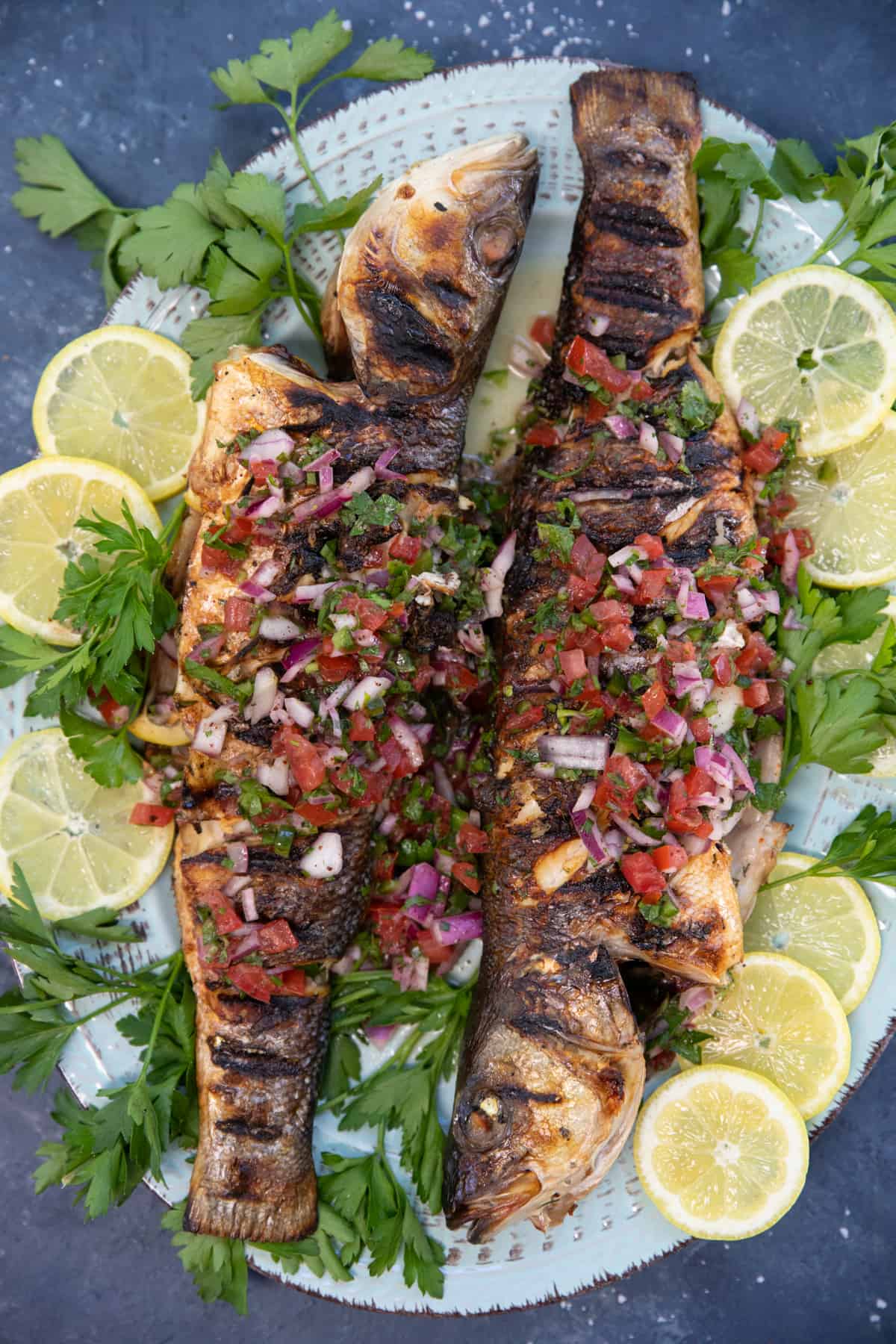 Harissa garlic grilled chicken thighs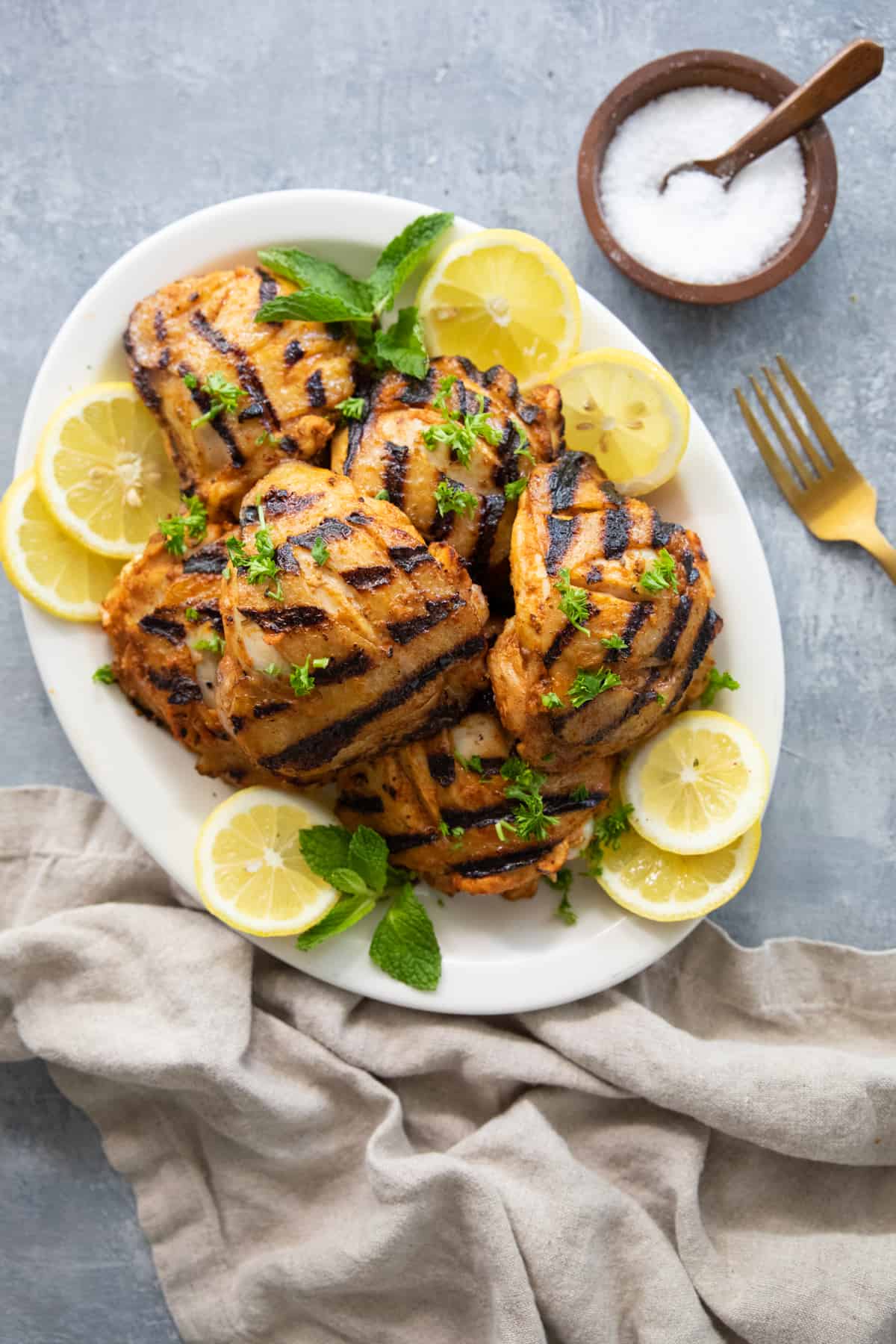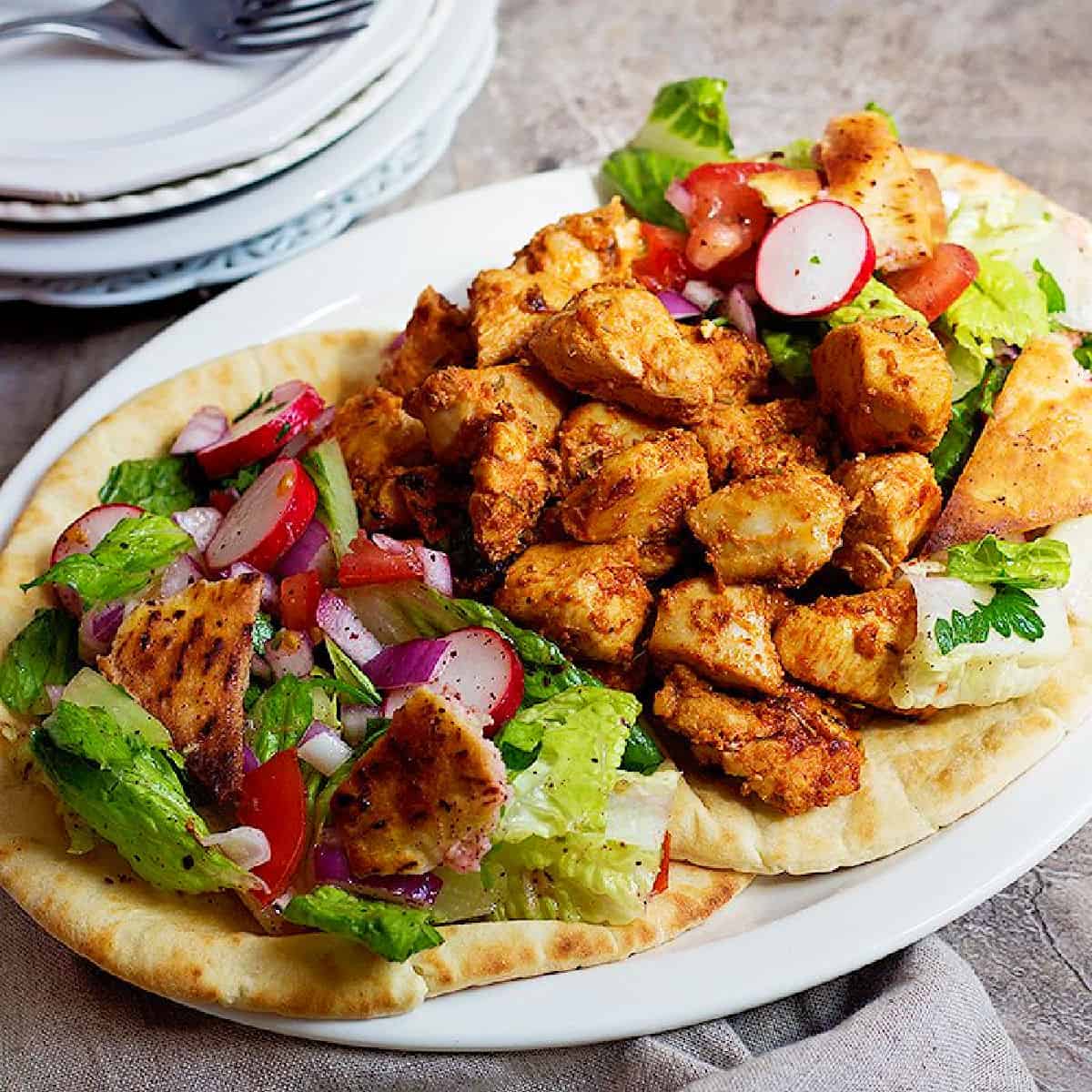 Grilled shrimp kabobs with creamy avocado sauce
Perfect grilled steak with garlic herb sauce
Veggie Shish Kabob with Garlic and Thyme
Grilled Halibut with Spicy Mango Salsa
Mediterranean Chicken Shish Kabob Recipe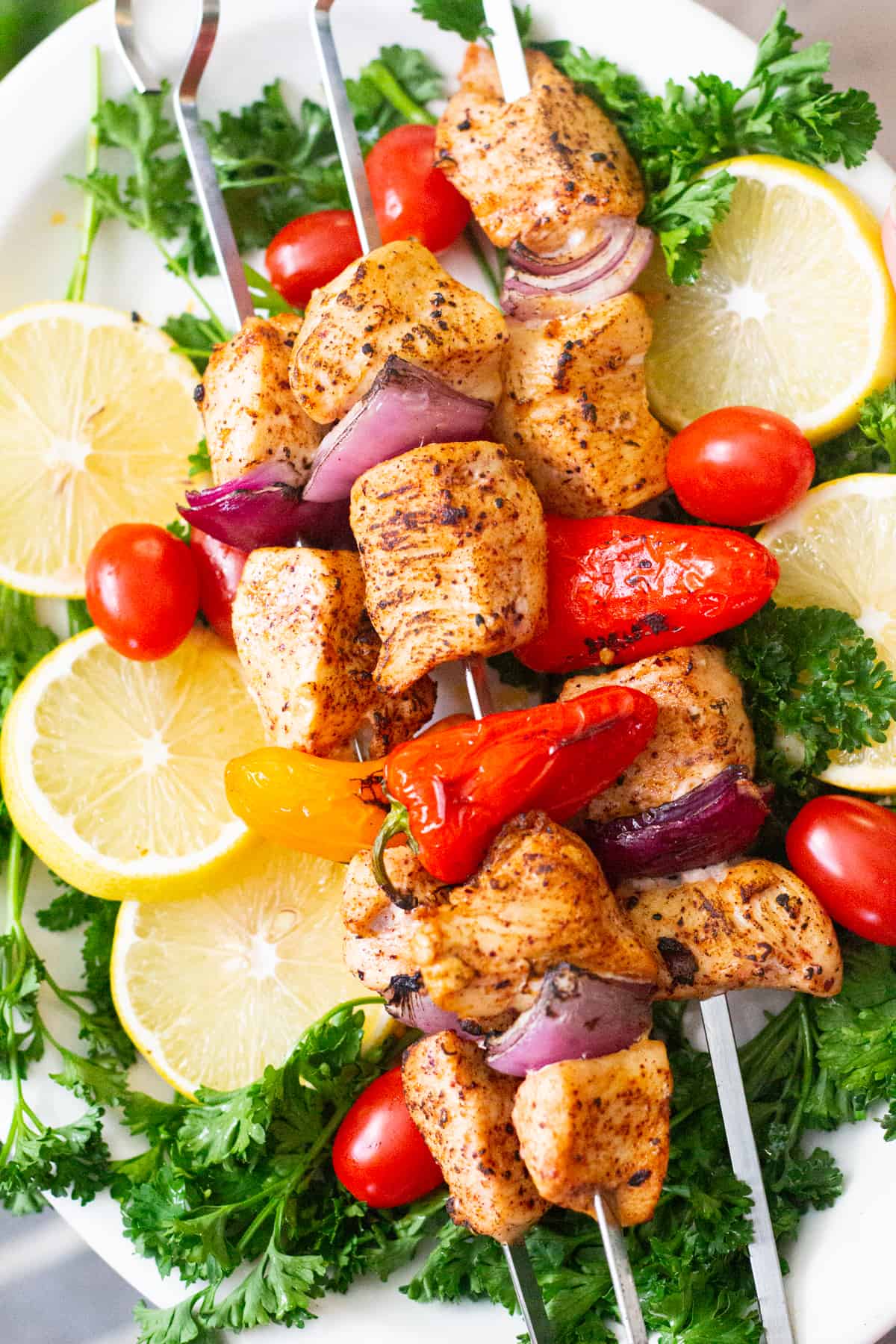 Grilled asparagus with lemon tahini sauce
Joojeh Kabab (Persian saffron chicken kabobs)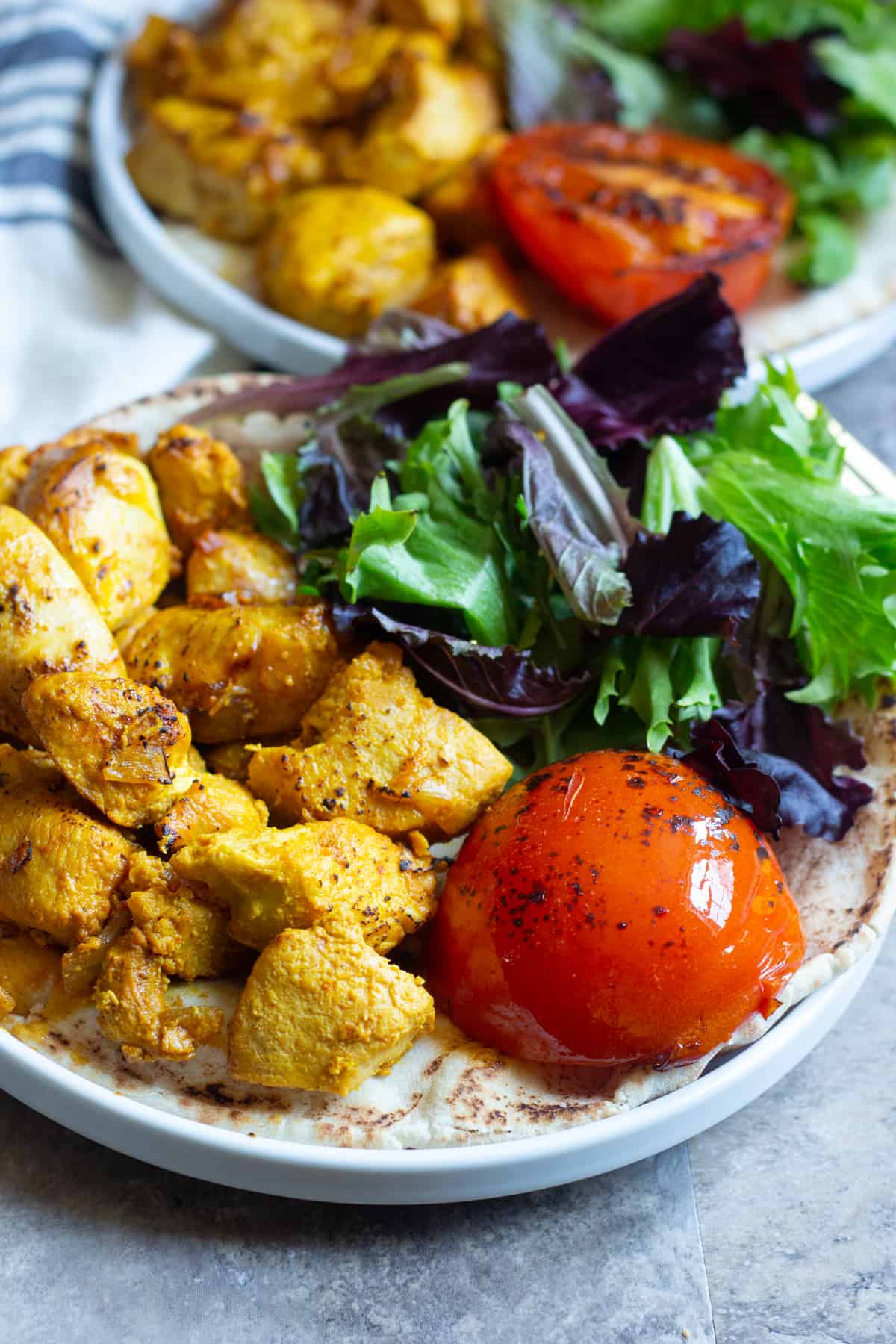 Grilled Chicken Wings Persian Style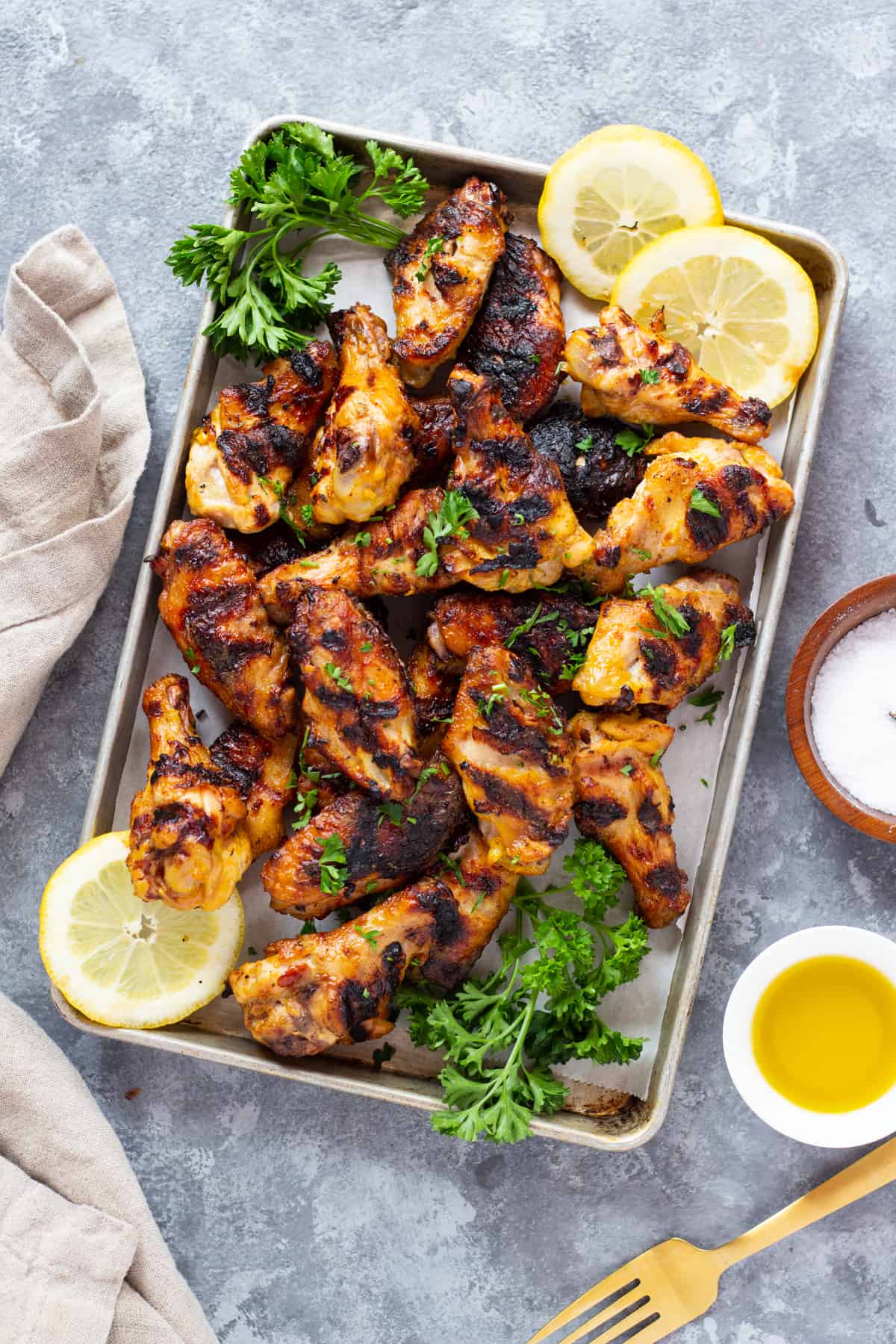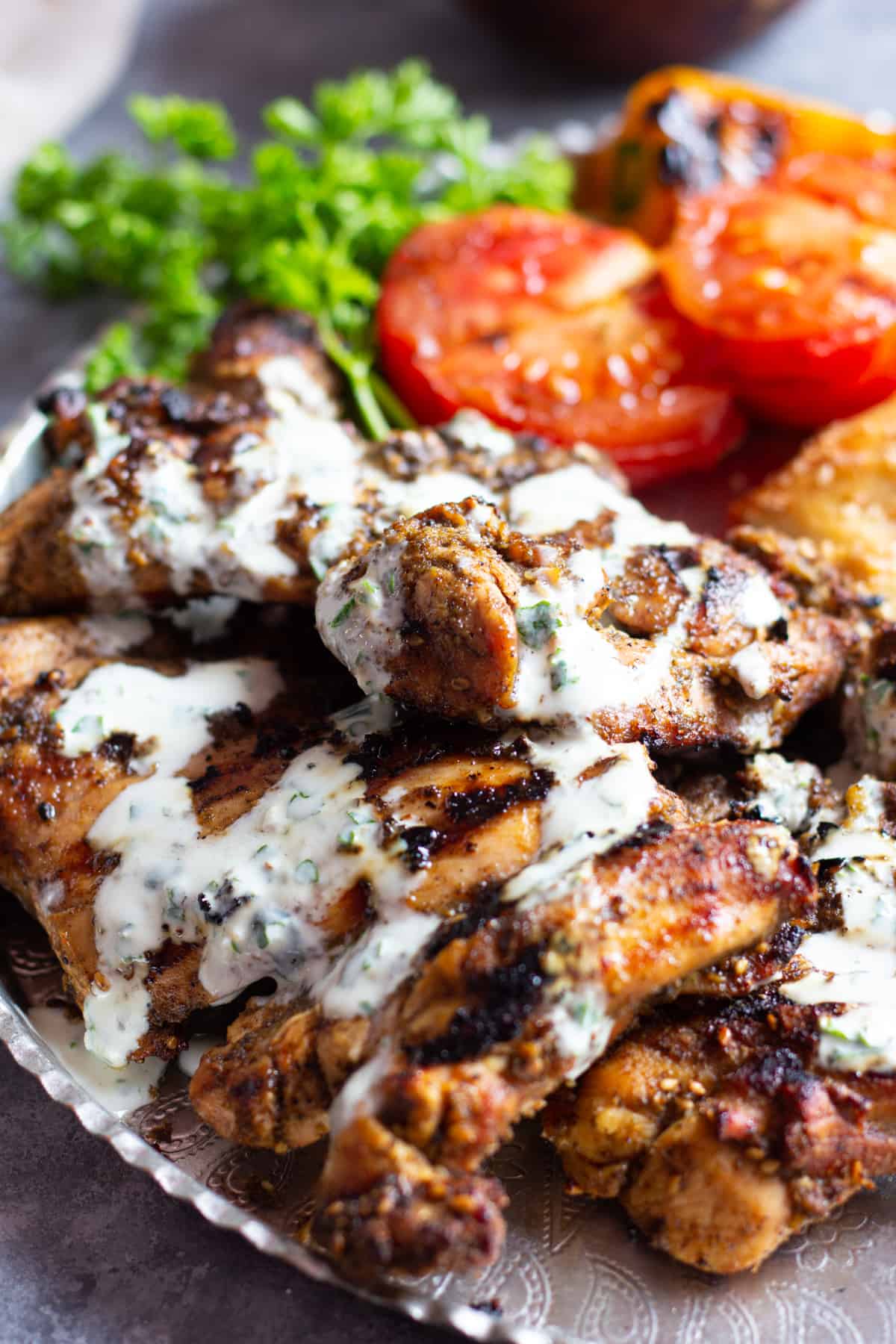 Mediterranean Grilled Vegetables
Grilled Caprese Stuffed Zucchini Boats
Mediterranean Grilled Chicken Sandwich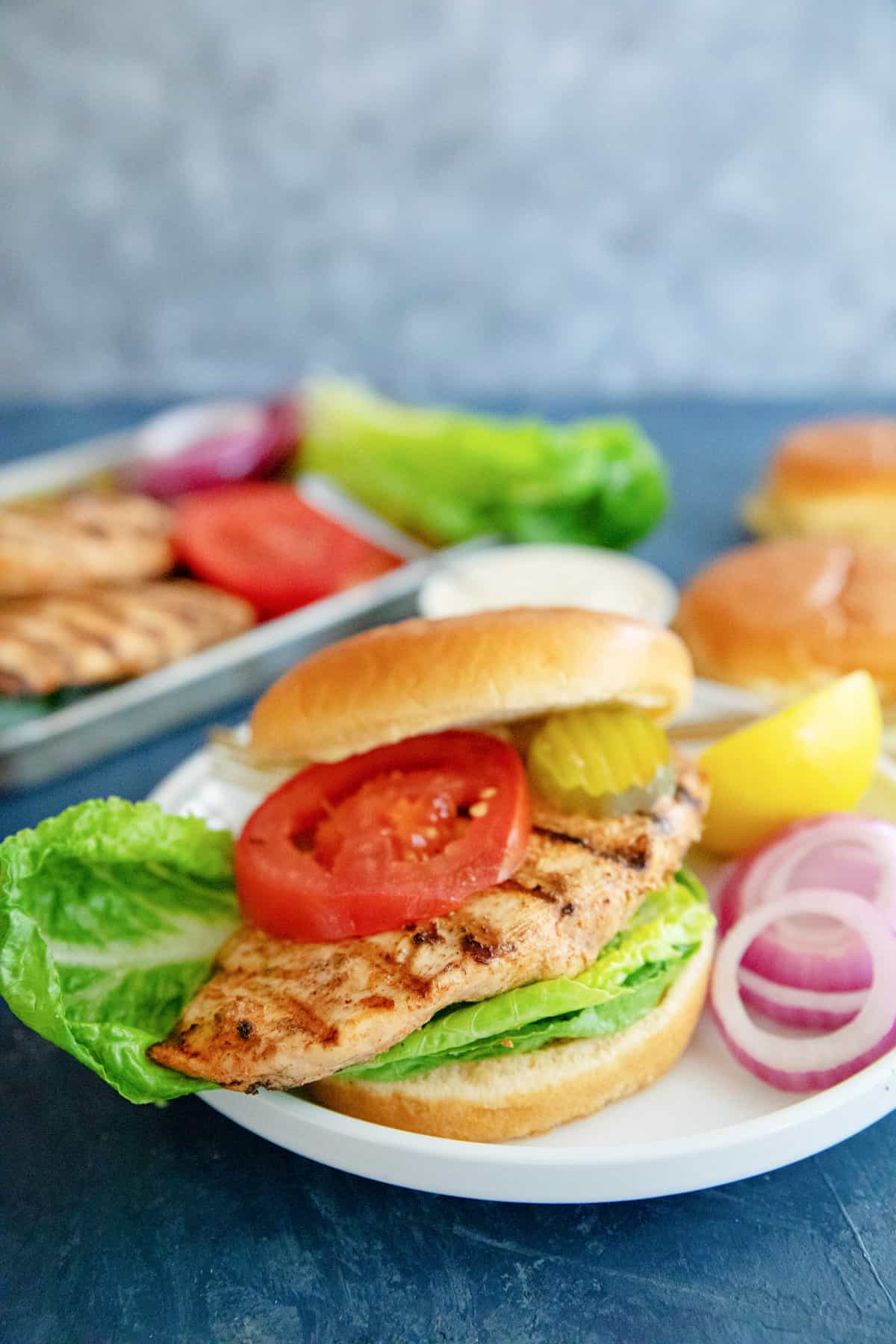 Mediterranean Grilled Pizza Recipe
Summer Berry Crisp Recipe
Side dish ideas
You can serve grilled food with almost any side dish. Here are some of our favorites:
Storage
It's always best to serve grilled food right off the grill when it's hot. However, there is always a chance you might have leftovers. You can always store the leftovers in an airtight container and refrigerate them for about 2 days (give or take).
To reheat, place the leftovers in a sheet pan and heat in the oven at 275 degrees F for about 15 to 20 minutes, depending on the dish.
More recipe collections
Did you make this recipe? I'd love to hear about it! Please comment and leave a 5-star🌟 rating below. You can also follow us on Instagram, Facebook, Pinterest or subscribe to our newsletter to get a free e-Cookbook!
Step-by-Step Recipe