Looking for a new way to cook salmon? Check out our best salmon recipes. From baked salmon in foil to grilled grilled and everything in between, you can find many easy salmon recipes. If you're interested in other seafood recipes beside salmon, make sure to check out our seafood and fish recipe collection.
Table Of Contents:
Benefits of salmon
Salmon is a delicious fish with bright color that's so easy to cook and work with. It also comes with many health benefits:
It's a great source of high quality and lean protein which is necessary for your body.
Salmon has vitamin B12, vitamin A and vitamin D. Vitamin B12 prevents you from getting tired easily, vitamin A helps with eyesight and vitamin D supports your immune system.
It's also packed with omega-3 fatty acids which are considered essential for your body.
It might reduce the risk of heart disease and other chronic disease.
How to buy salmon at grocery store
Unless you live in a coastal place where you have access to a fish market with fresh salmon, chance are that you buy salmon from a grocery store. There are a few things you need to keep in mind when shopping for salmon:
Make sure the salmon has a bright orange or pink color with nice marbling. Avoid the salmon if you see any brown spots on it. The fish should have a bright shade of red to pink.
It should smell fresh and not fishy.
Frozen fish is just as good if you trust the freezing process and the source.
A good fillet of salmon is firm to touch and springs back if you poke it with a finger.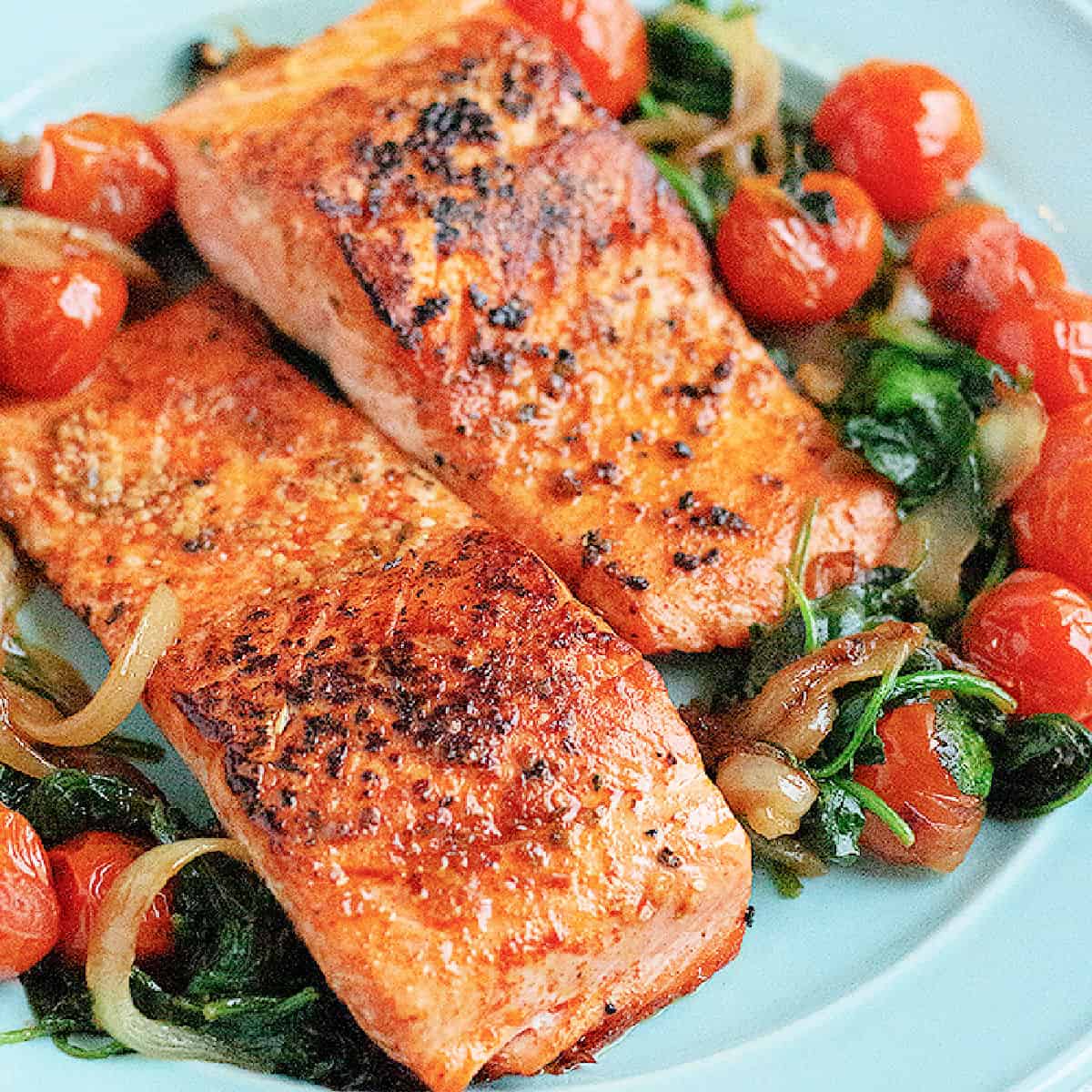 Best Salmon Marinade Mediterranean Style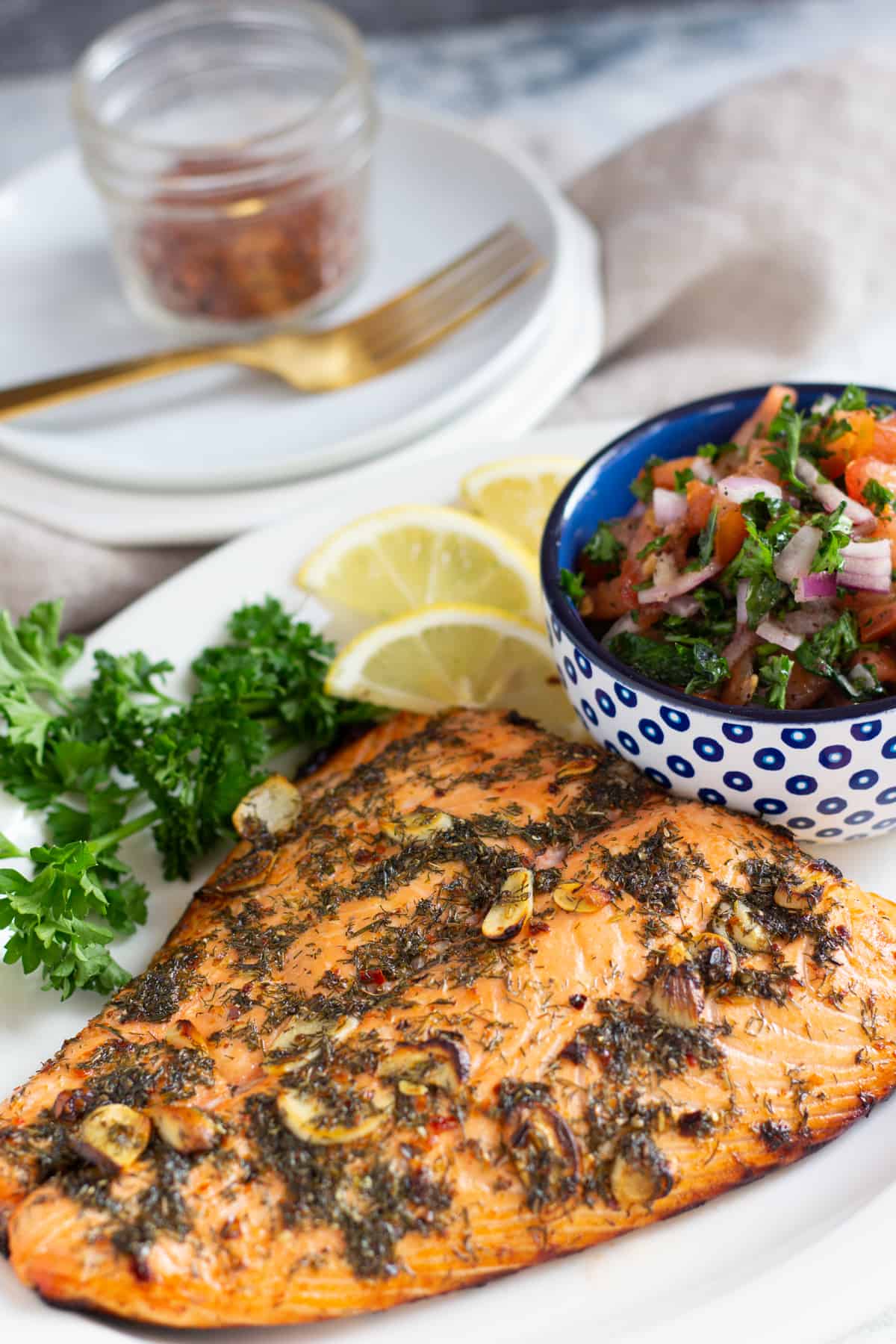 Mediterranean Baked Dijon Salmon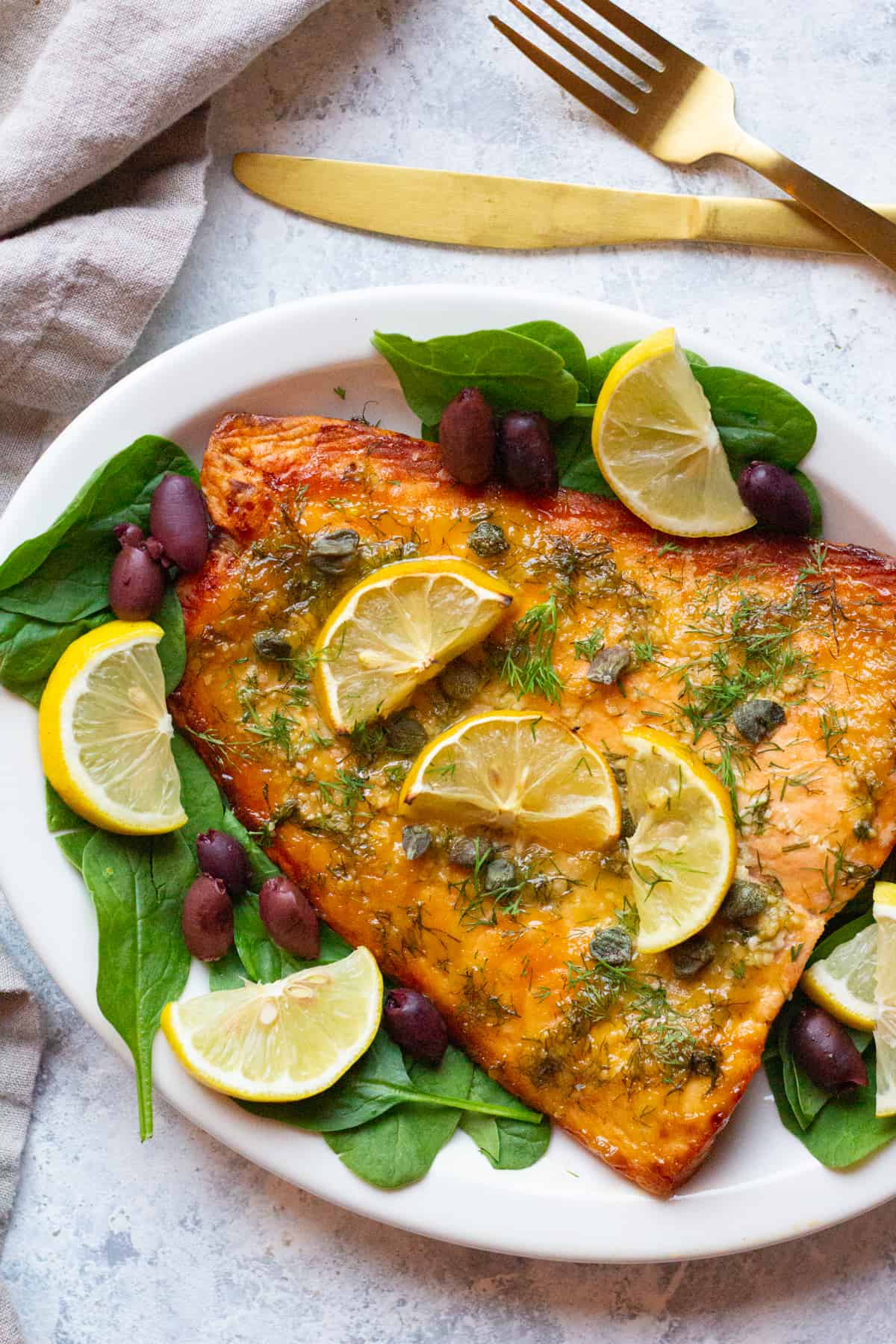 Baked Pesto Salmon (only 4 ingredients!)
Easy Broiled Salmon Recipe (Only 15 Minutes!)
Crispy Orange Glazed Salmon Recipe
Honey Lemon Baked Salmon in Foil
Baked Salmon Fillet with Lemon and Garlic
Grilled Salmon Shish Kabobs (Salmon Kabobs)
Oven Baked Salmon with Olives and Capers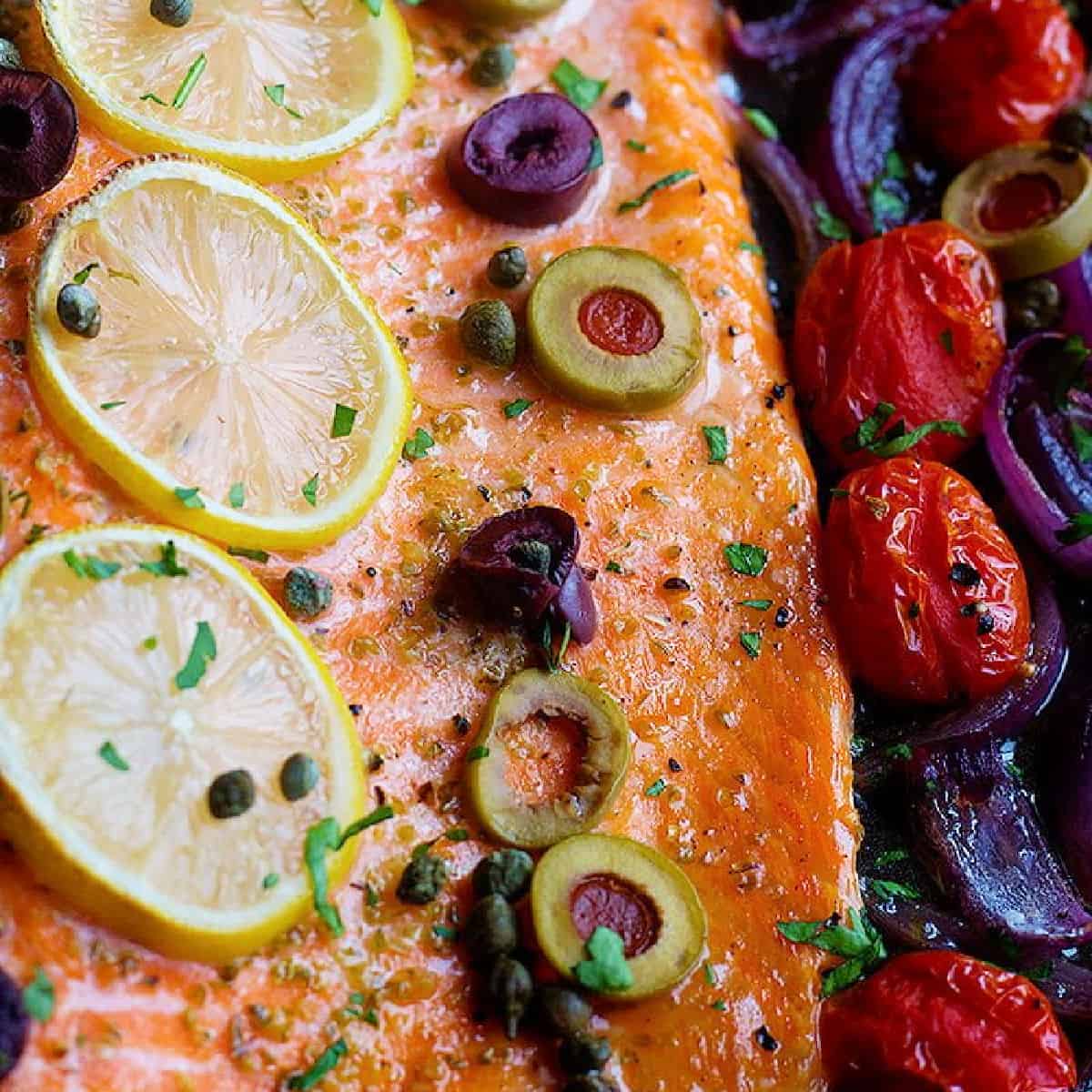 Frequently asked questions
Side dishes for salmon
Salmon is such a versatile dish and can be served with many different side dishes. Here are a few of our favorites:
More Recipe Collections
Did you make this recipe? I'd love to hear about it! Please comment and leave a 5-star🌟 rating below. You can also follow us on Instagram, Facebook, Pinterest or subscribe to our newsletter to get a free e-Cookbook!
Step-by-Step Recipe