Here are our top seafood recipes! Learn about all kinds of fish and seafood and enjoy more than 35 easy recipes. You can find everything from shrimp to salmon and cod recipes in this collection.
Table Of Contents:
Benefits of fish and seafood
In addition to being a great source of omega-3 fatty acids and Vitamin D and B2, fish and seafood are also great sources of calcium, phosphorus and minerals including iron and zinc.
Moreover, seafood is also high in protein and of course, low in saturated fats. Fish and seafood may also reduce the risk of autoimmune disease. They're also easy and quick to prepare and there are so many ways you can enjoy them.
How often should I have seafood?
It's advised to eat up to 12 ounces of fish or seafood every week which is equal to two meals. However, pregnant women and people with special medical conditions must consult their doctor prior to consuming seafood.
What seafood to have on hand
We usually try to keep a couple types of fish such as salmon, cod or tilapia on hand. It's also a great idea to have frozen shrimp in the freezer since it's very tasty and easy to prepare. You can also get crab or lobster for special occasions and enjoy them with your loved ones.
Fresh or frozen?
If you're living in a coastal town and you have a local fish monger who brings fresh fish to the market everyday, then that's the ideal situation to buy fresh fish and seafood. However, If you're living anywhere else and don't have access to fresh fish, frozen would do just fine.
Fish and seafood recipes
Mediterranean Style Shrimp Recipe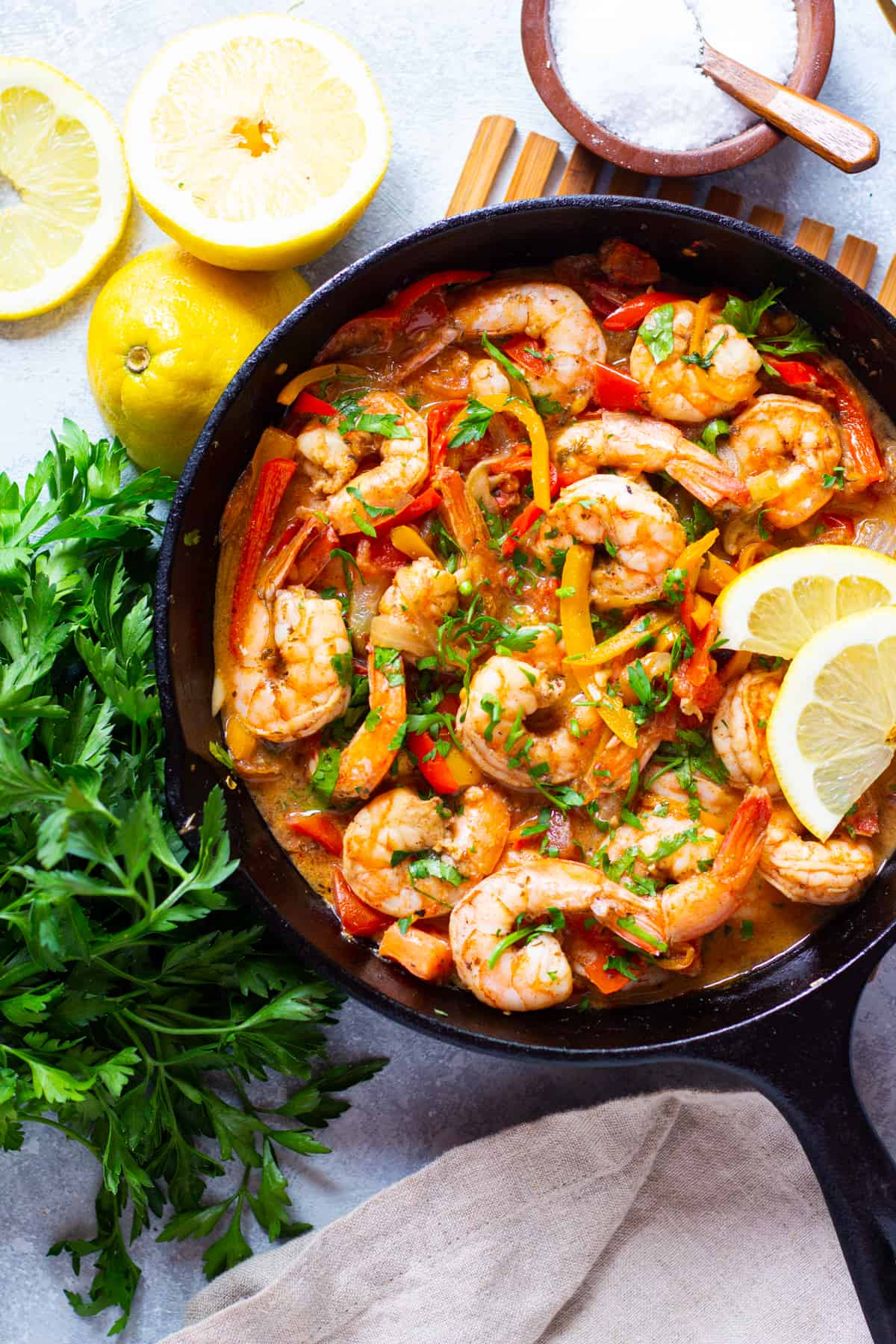 Grilled Shrimp Skewers with Lemon Herb Sauce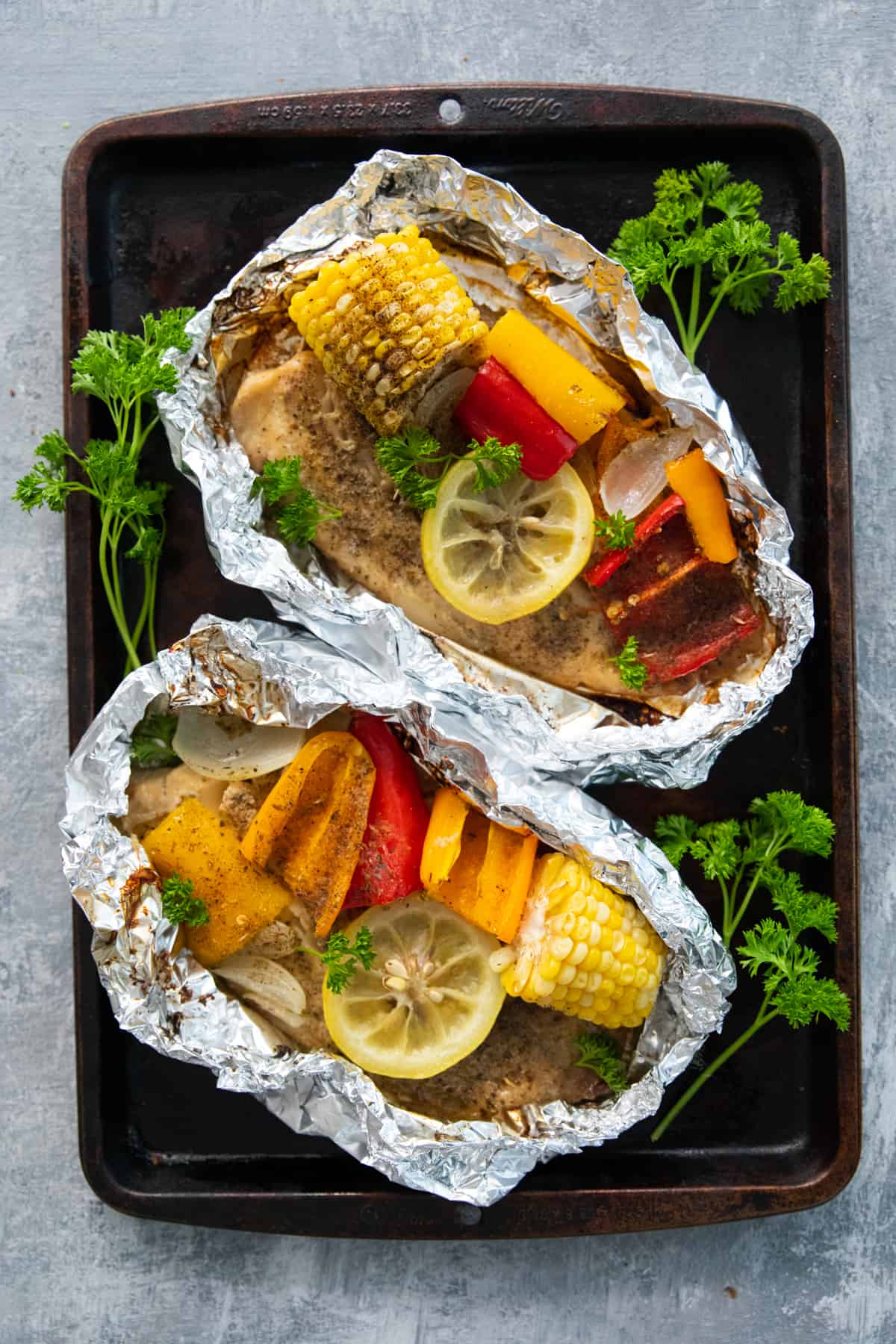 Mediterranean grilled branzino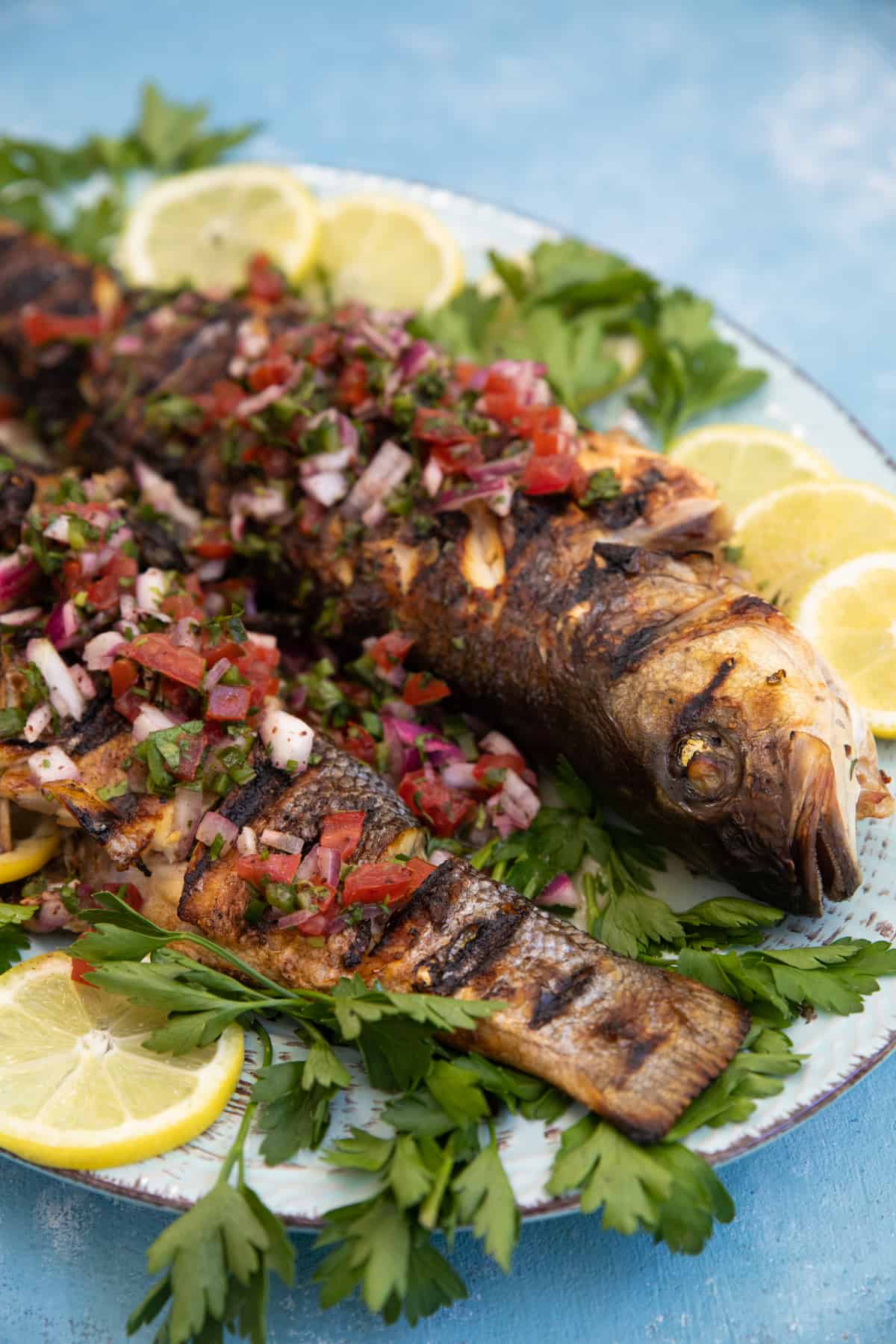 Garlic Lemon Tilapia Recipe (30 minutes)
Persian Style Shrimp and Rice (Meygoo Polo)
Baked Mahi Mahi Recipe Greek Style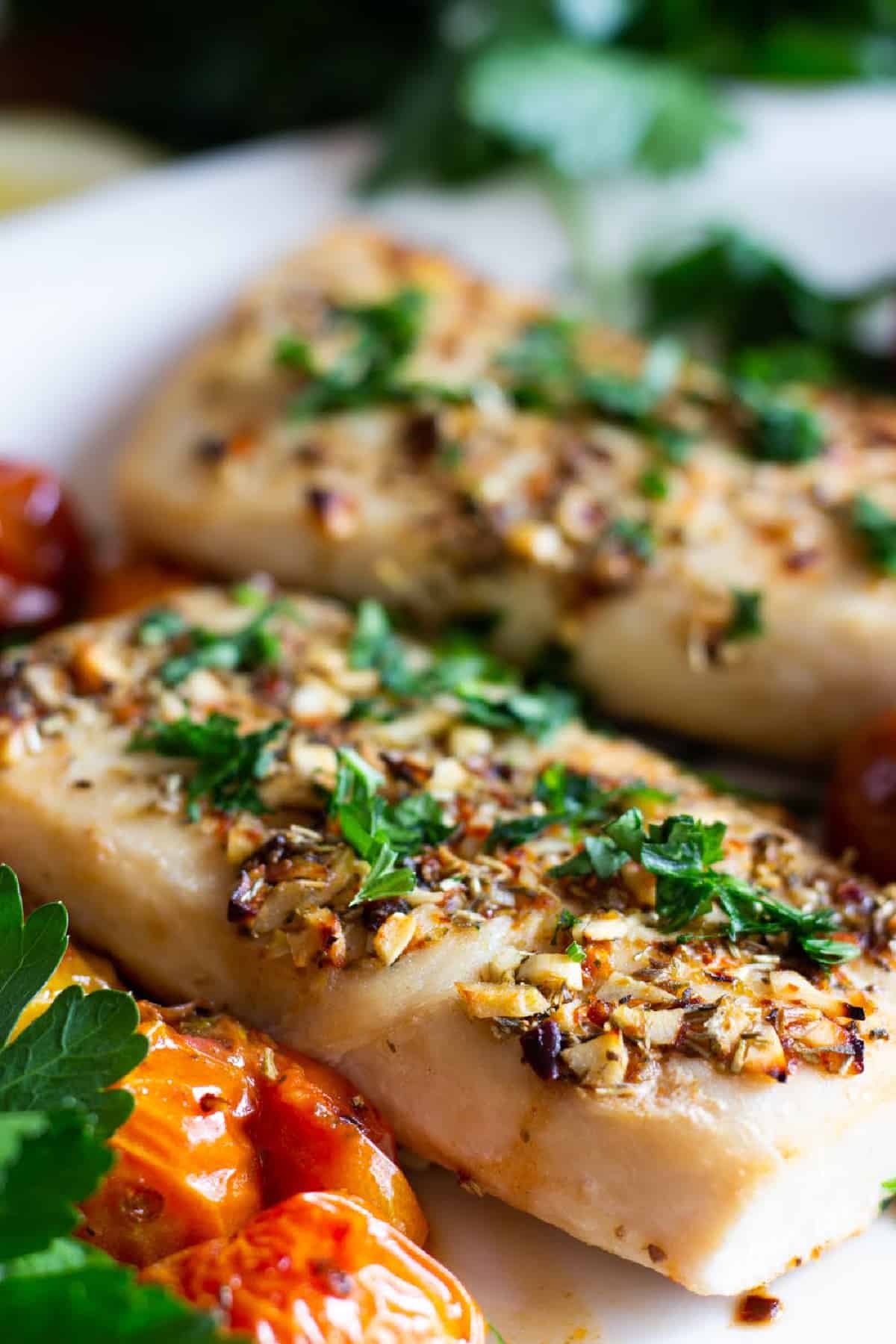 Easy Parmesan Baked Cod Recipe
Spanish Garlic Shrimp Recipe (Gambas Al Ajillo)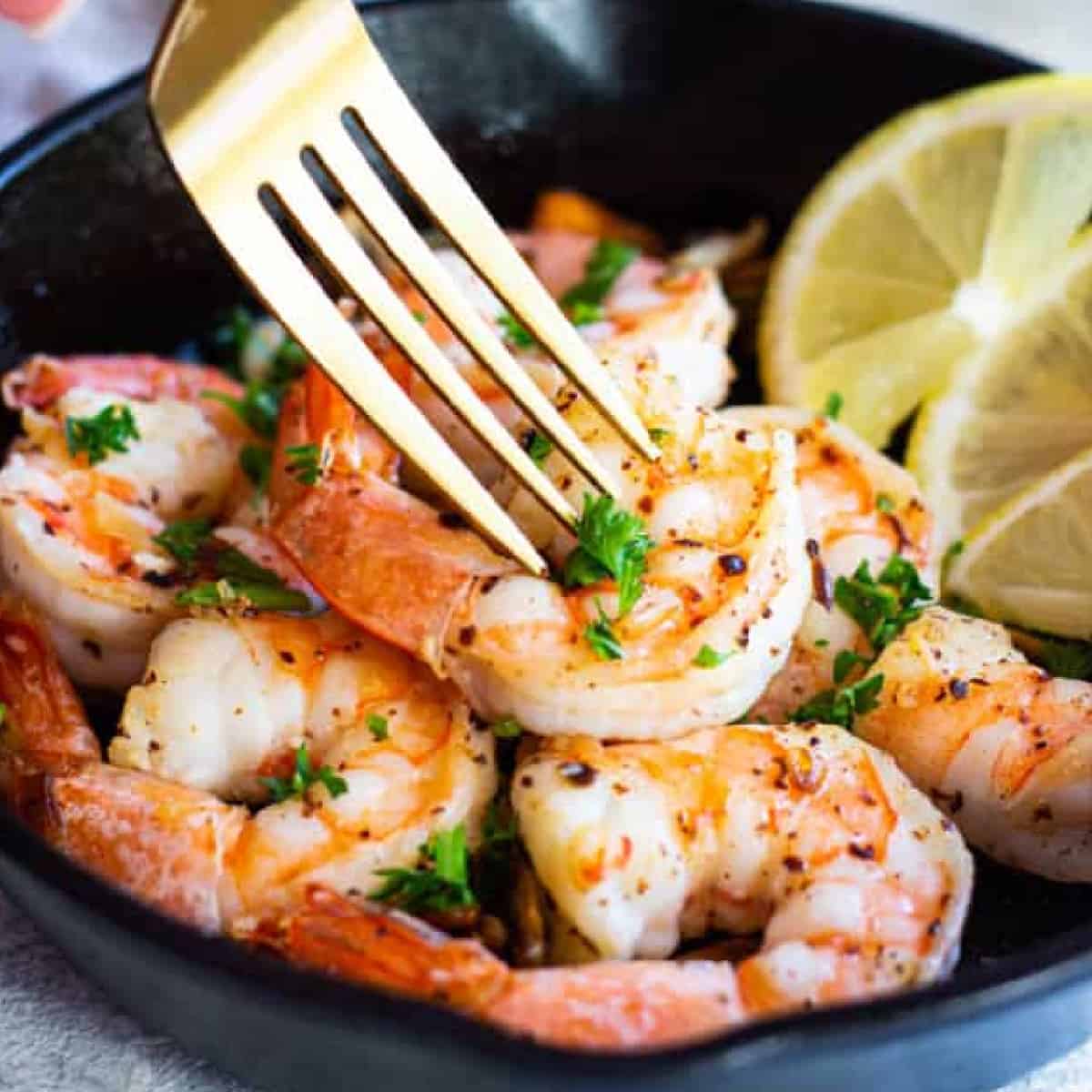 Easy Baked Cod Recipe Turkish Style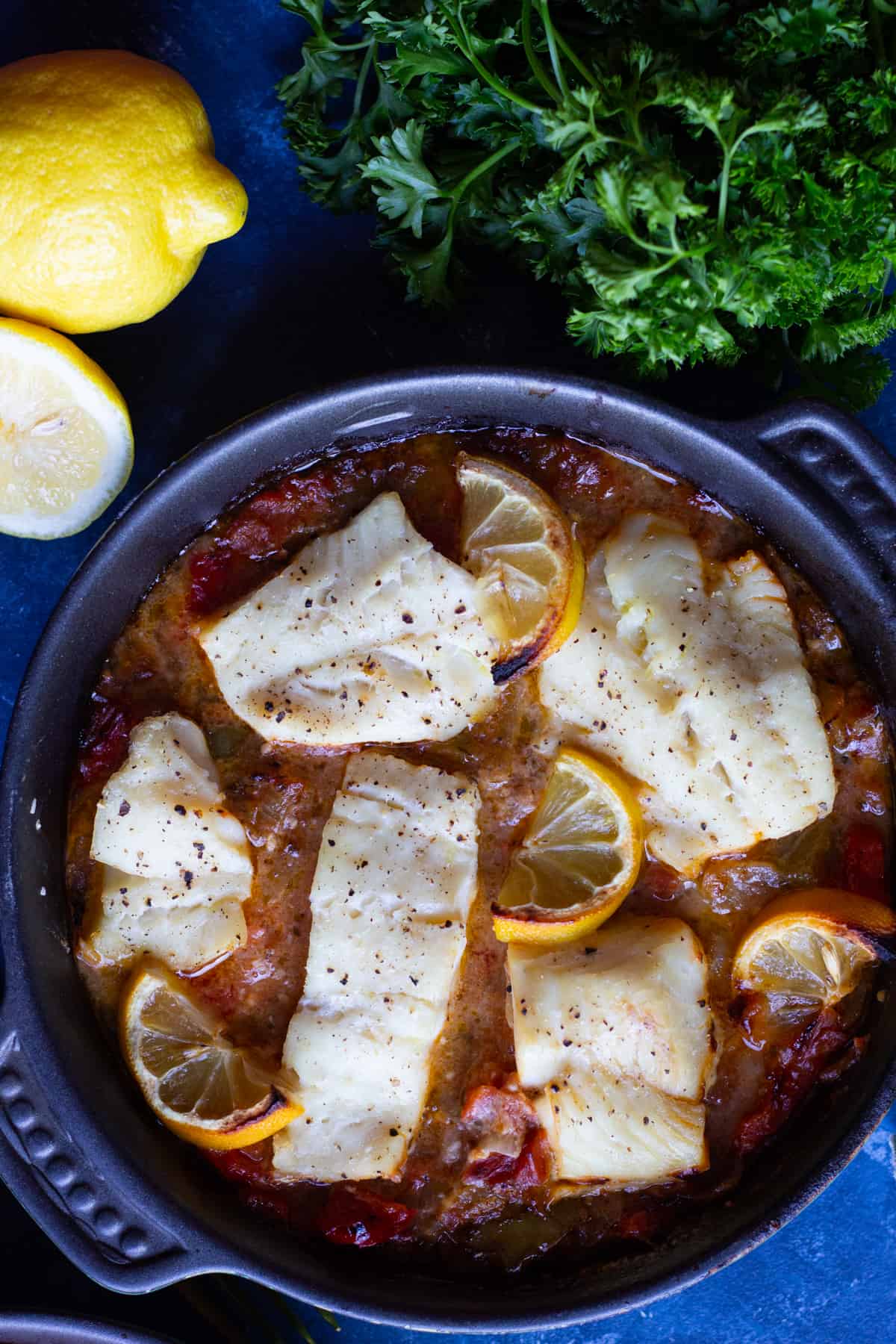 Grilled Halibut with Spicy Mango Salsa
Sauteed Shrimp Recipe Mediterranean Style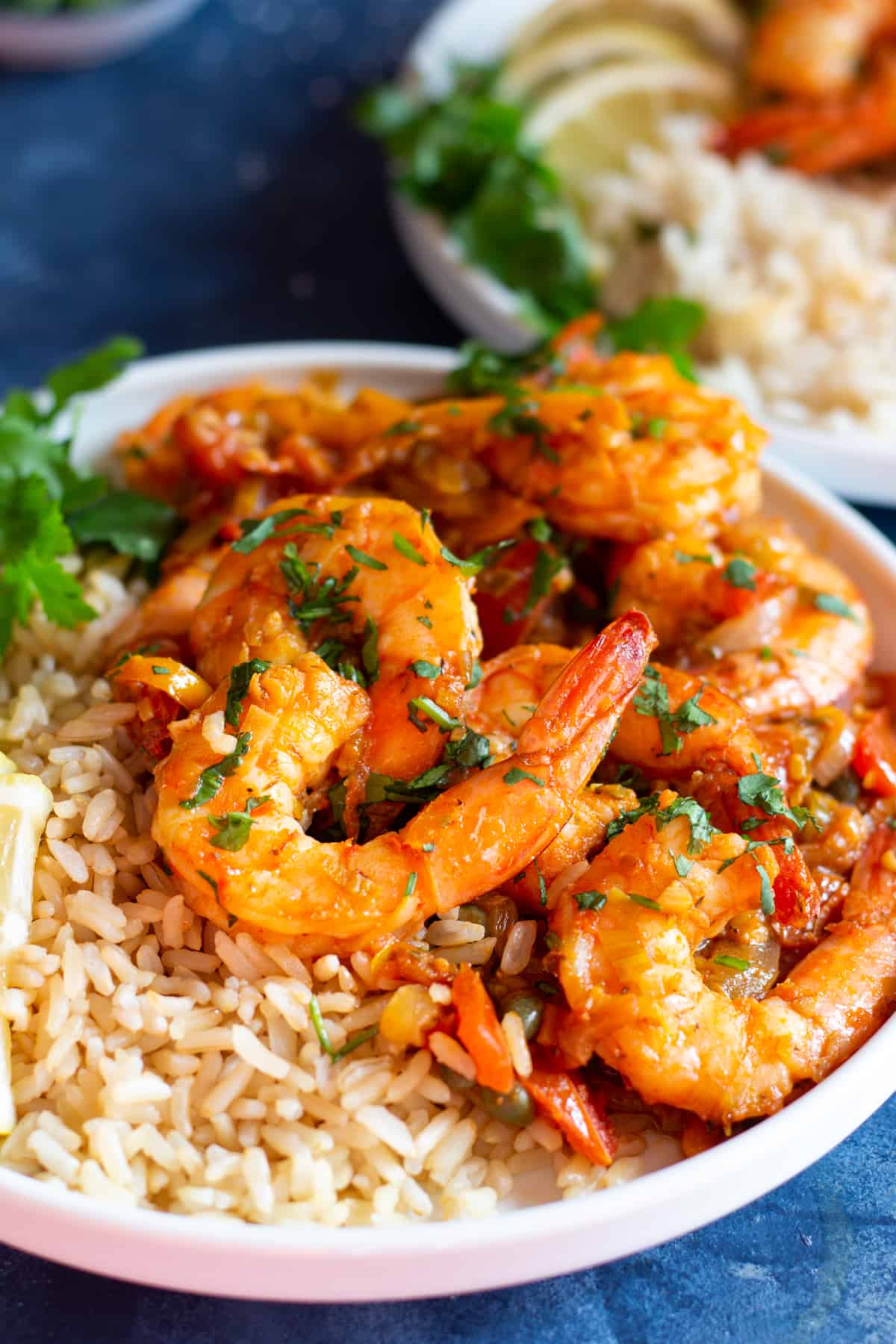 Easy Fish Curry with Alaska Cod
Easy Alaska Salmon Patties Recipe
Shrimp Kabobs with Creamy Avocado Sauce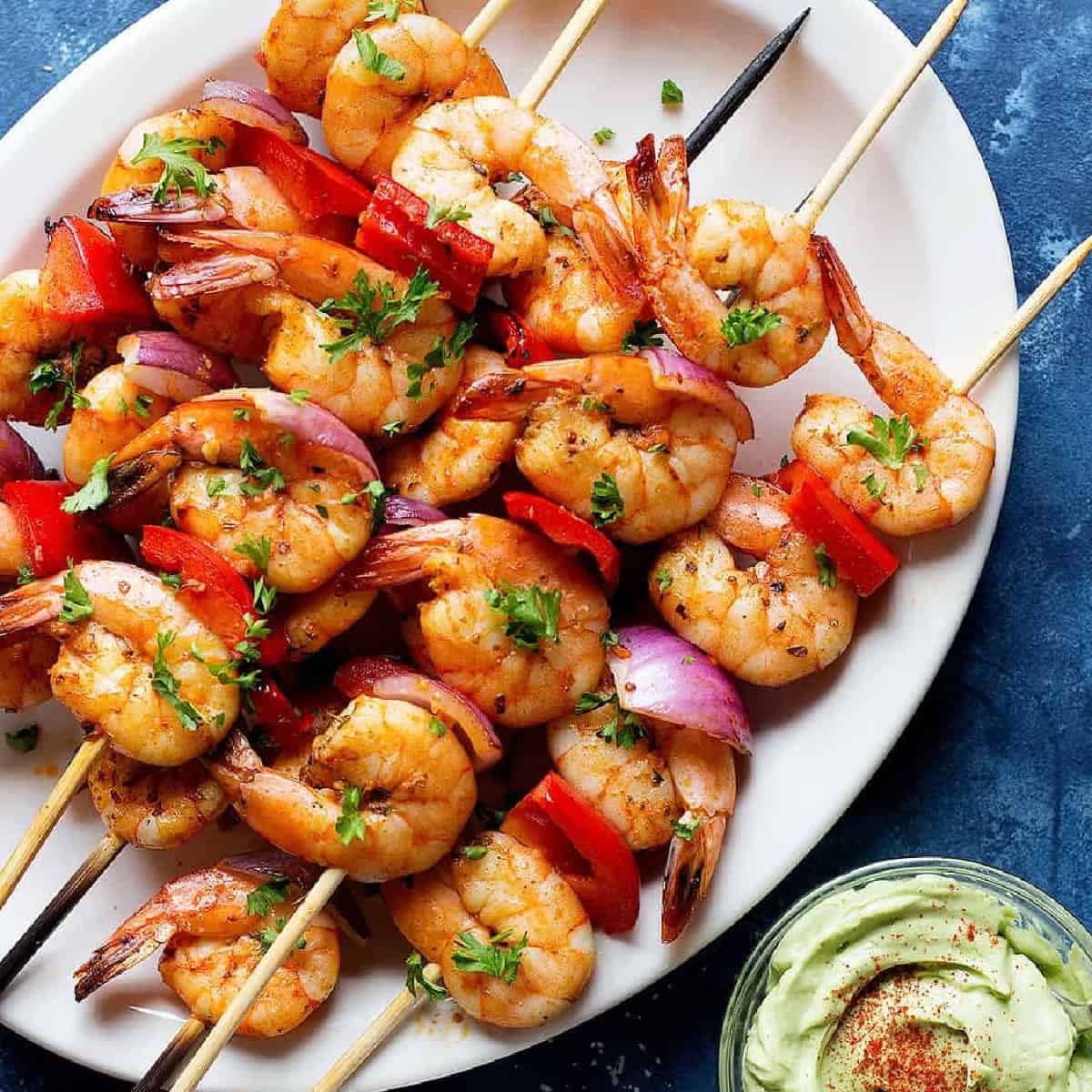 Oven Baked Alaska Salmon with Olives and Capers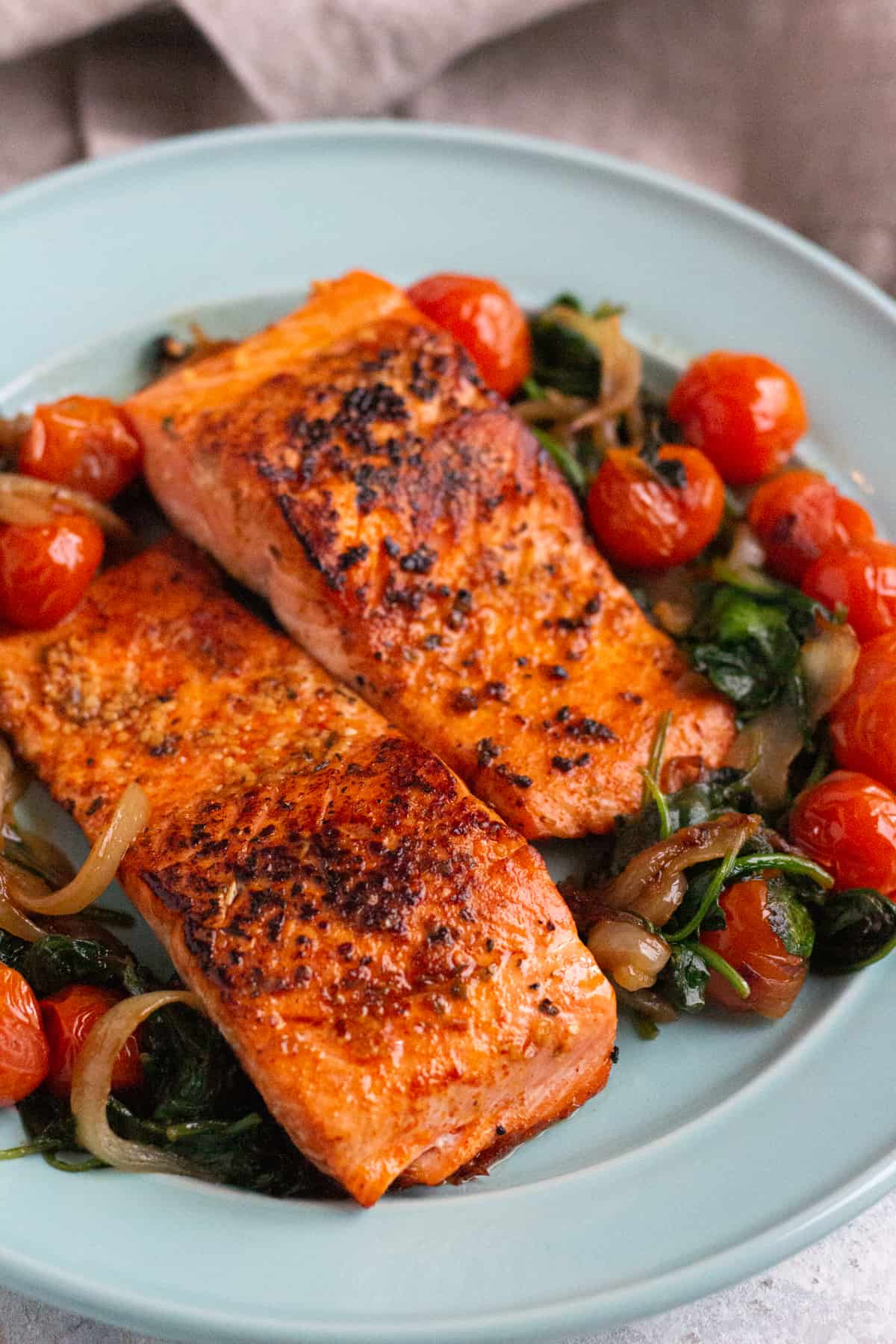 Pan Seared Alaska Halibut with Tamarind Sauce
Best Creamy Shrimp Pasta Salad
Mediterranean Baked Dijon Salmon Recipe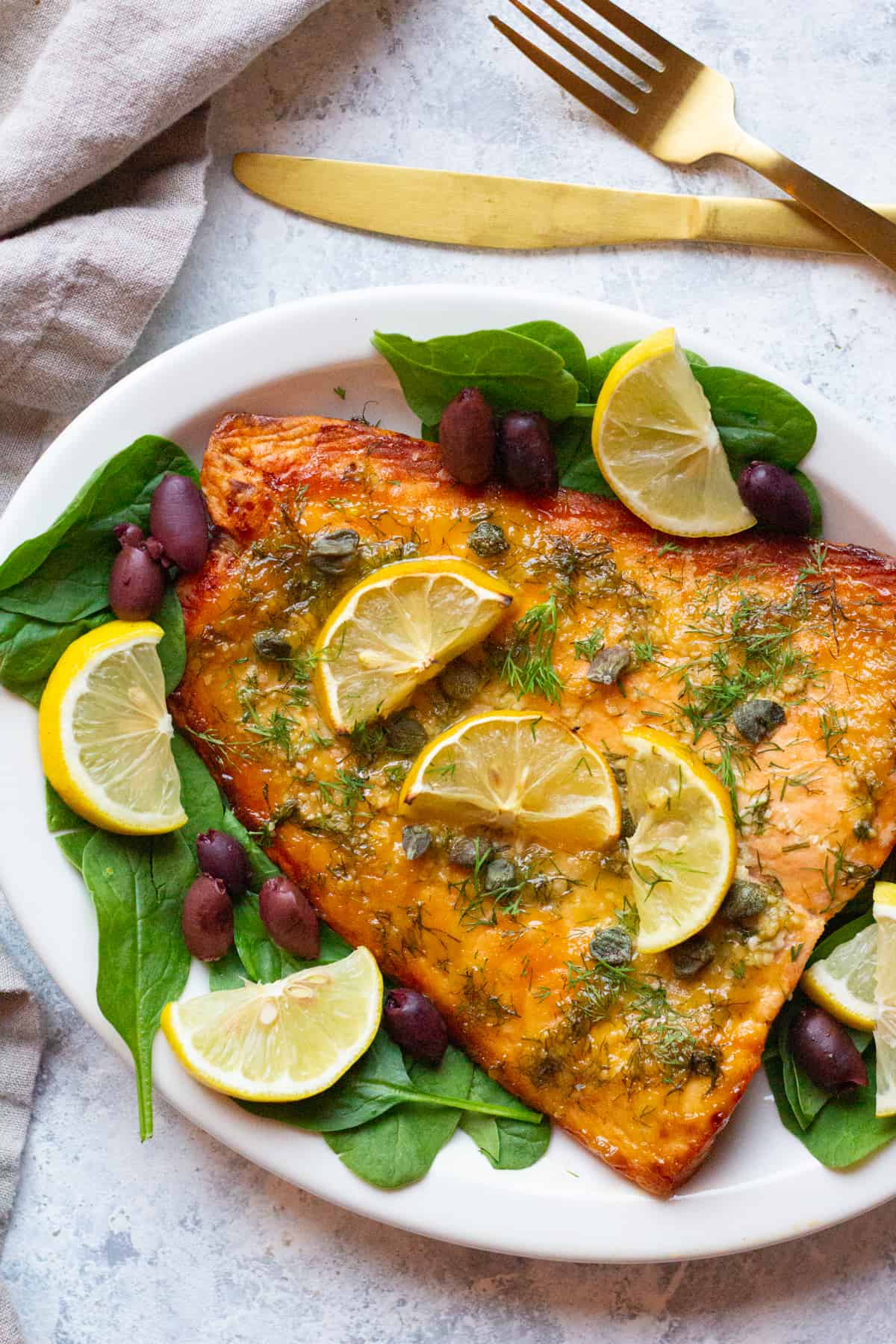 Stuffed fish with pomegranates and walnuts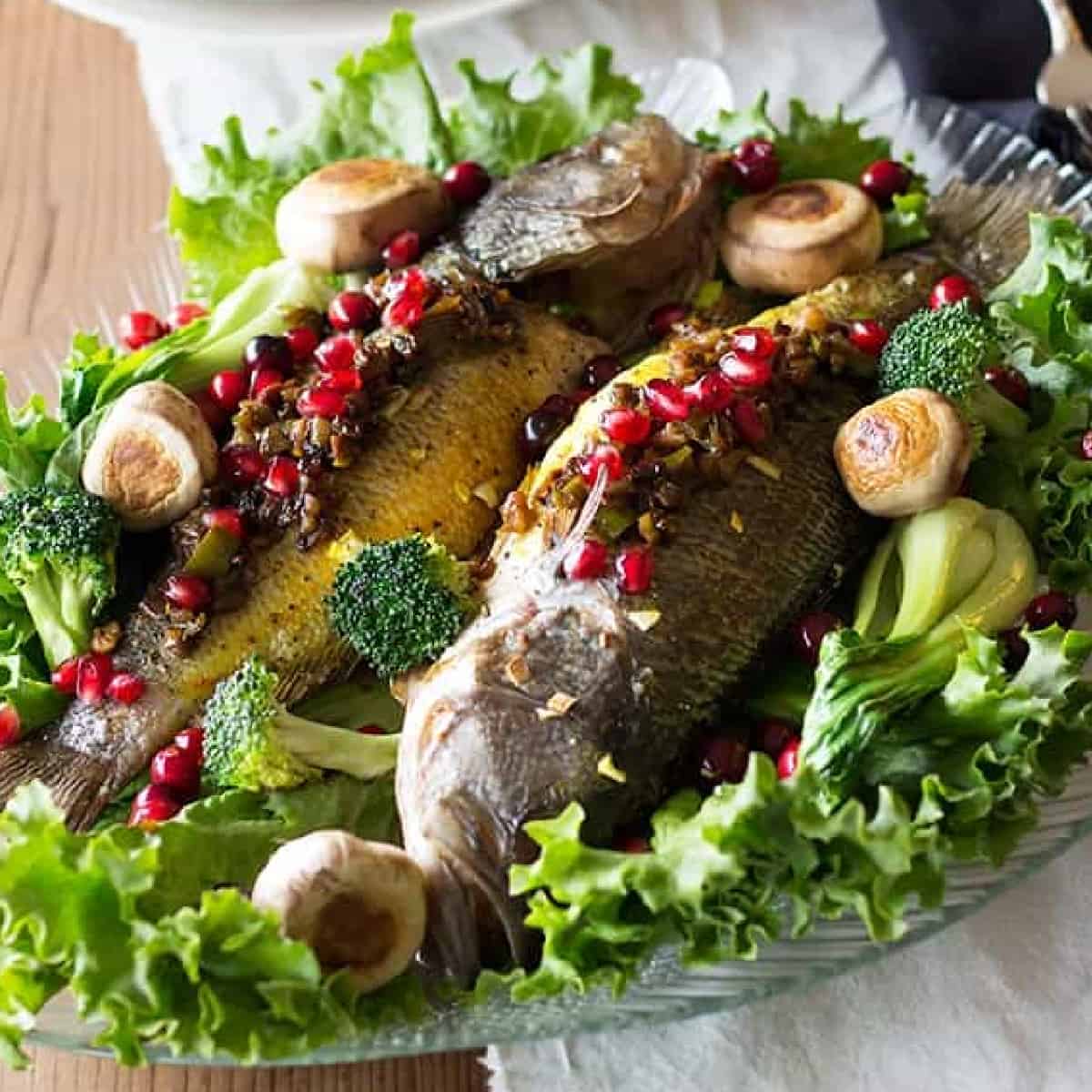 Pan Seared Cod with Shallots and Fennel
Baked Pesto Salmon (4 ingredients)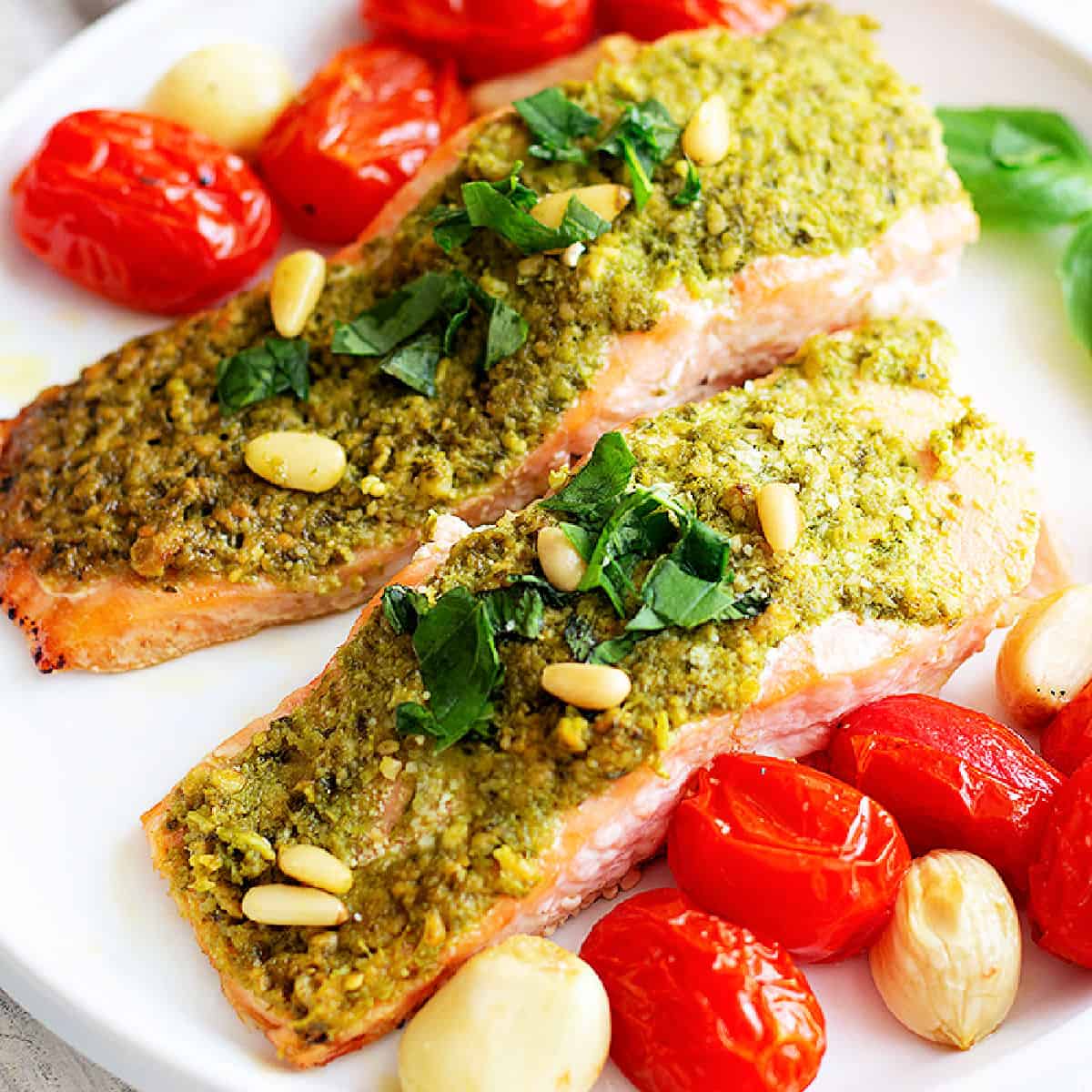 Crispy orange glazed salmon recipe
Shrimp Cakes with Zesty Avocado Dipping Sauce
Baked Salmon Fillet with Lemon and Garlic
Baked shrimp in chermoula sauce
Easy Broiled Salmon Recipe (Only 15 Minutes!)
Serving suggestions
While almost all these fish and seafood recipes make the perfect meal, I have a few side dish suggestions as well:
Storage
It's best to eat fish and seafood right after cooking. However, you can store the leftovers in an airtight container and refrigerate for up to 2 days. Reheat in a pan or in the oven.
Did you make this recipe? I'd love to hear about it! Please comment and leave a 5-star🌟 rating below. You can also follow us on Instagram, Facebook, Pinterest or subscribe to our newsletter to get a free e-Cookbook!
Step-by-Step Recipe