Here is a collection of simple, easy and nutritious Iftar recipes that are made with fresh, seasonal ingredients. It's important to have simple and healthy meals for Iftar after a long day of fasting.
Ramadan Mubarak my friends. This year, I'm so happy to share what we usually have for Iftar with you.
During Ramadan, Muslims who are healthy and of mature age fast from sunrise to sunset, which means they don't eat or drink anything during this time. We can start eating when the sun sets until the sunrise of the next day. Ramadan is a month when one practices patience and get rid of bad habits. This is the month to share what you have with ones in need and understand the importance of compassion and sympathy.
What is Iftar?
The meal served at the sunset is called Iftar. Since Muslims will be eating after a long day of not eating and drinking (sometimes up to seventeen hours), it's important to eat and drink lightly and avoid deep fried or heavy food. It's advised to focus on protein and vegetables for Iftar recipes. It's also a good idea to keep meals simple in this month and avoid wasting food.
What is special about Iftar recipes?
They are usually light, healthy, filling, and full of vegetables and protein. Everything is consumed in moderation so the body won't get into shock after a long pause from eating and drinking. It's best to hydrate and eat vegetables and fruit and avoid eating fatty and greasy food or white bread.
I have prepared a collection of Iftar ideas from Unicorns in the Kitchen and some other bloggers which includes soups, sweet treats, and light snacks. Moderation is the key during Ramadan and this Iftar menu represents some of the main dishes we eat at this time of the year.
The Best Ramadan Recipes For Iftar
1) Ash Reshteh (Persian Noodle Soup): This is a simple Persian Ash that's filled with legumes and herbs. It's fresh and perfect for Iftar.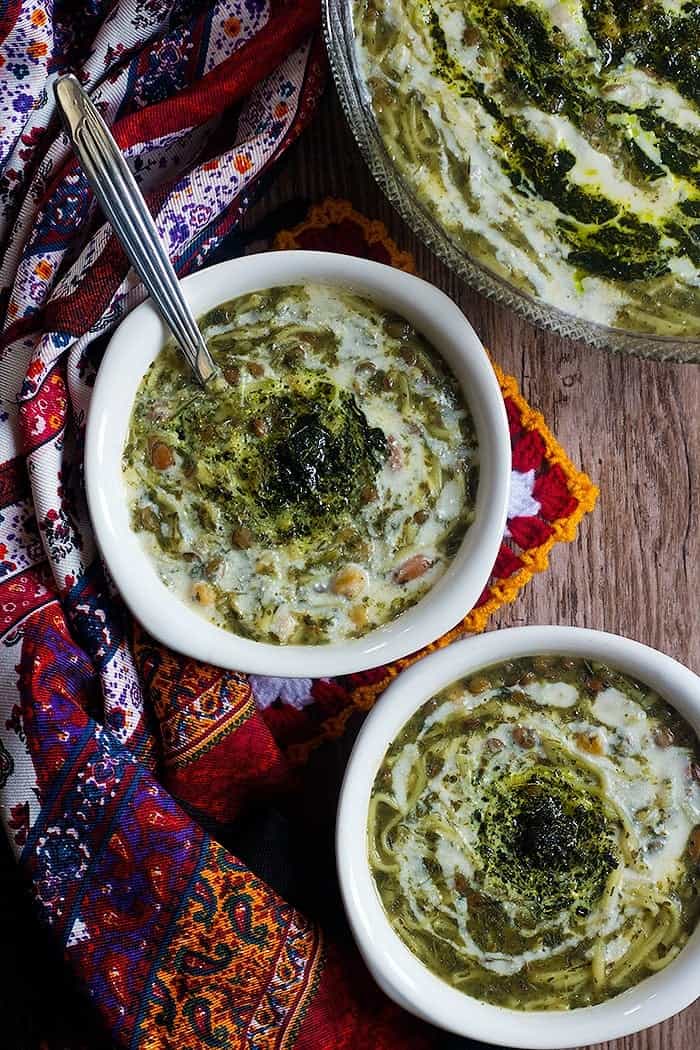 2) Chewy Granola Bars Recipe: After a long day of not eating anything, a homemade granola bar is the perfect way to break your fast. It's small, yet full of nutrients and made with natural ingredients. Perfect for Iftar and the morning meal, these bars are made with dates and walnuts, and they're naturally sweetened.
3) Persian Appetizer Platter: A combination of bread, cheese and herbs, this platter is one of the healthiest ways of starting Iftar.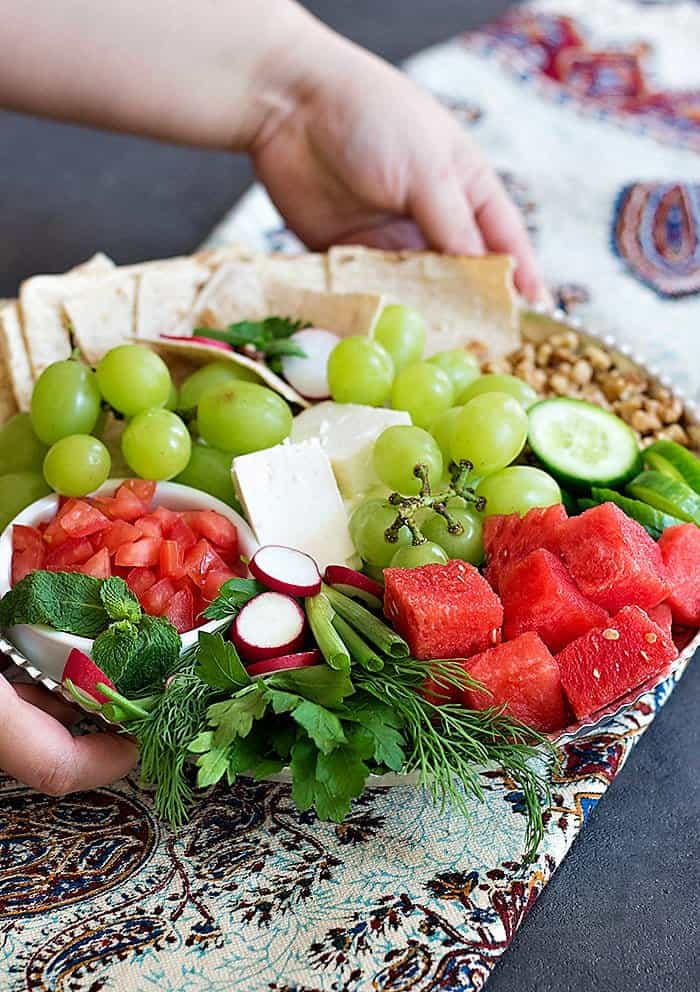 4) Turmeric Red Lentil Soup Recipe: A light and easy soup that's ready in less than thirty minutes. This red lentil soup is perfect to begin Iftar with. With the flavors of turmeric and ginger, this soup is perfect for a light dinner as well.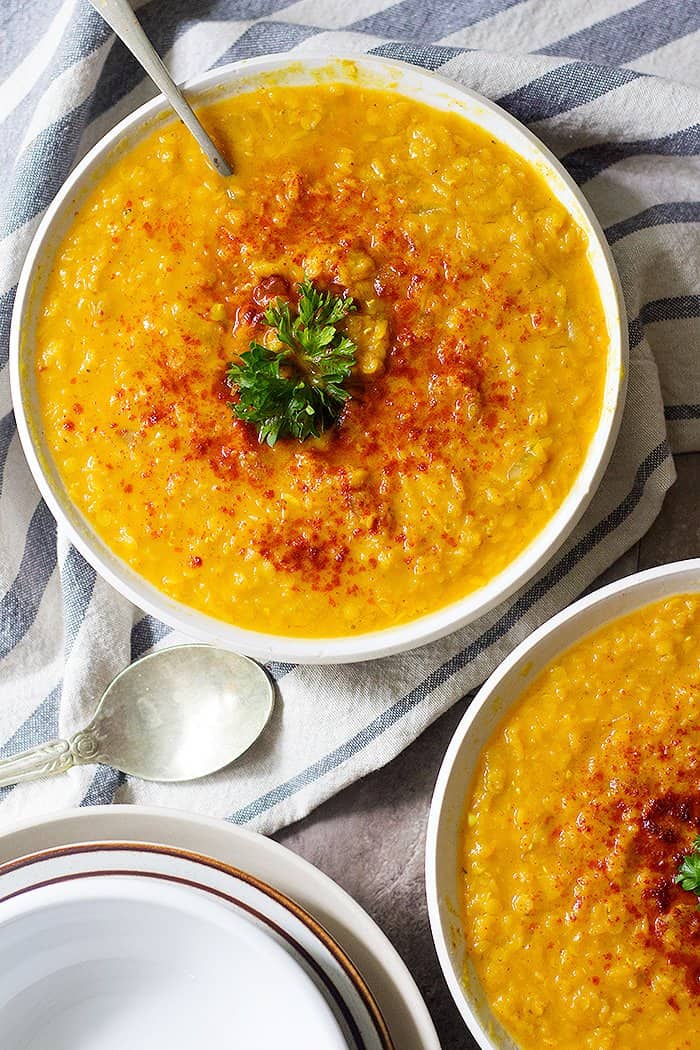 5) Persian Homemade Crepe Recipe – Khagineh: Sweetened with date molasses and topped with pistachios, this homemade crepe is the ultimate Iftar favorite!
6) Kachi – Persian Halva Pudding: One of my all time favorite recipes, kachi is a sweet halva pudding that's very filling and can be served as a dessert for Iftar.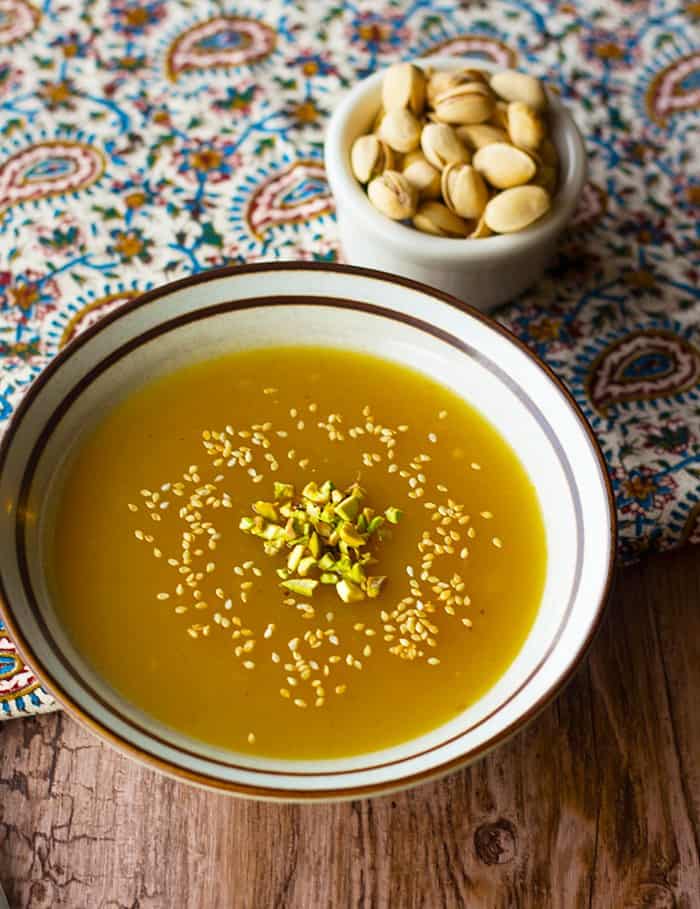 7) Turkish Simit Recipe (Step-by-Step Tutorial): I love this bread. It's crunchy on the outside with sesame seeds and soft on the inside. This Turkish bread would be perfect with some cheese.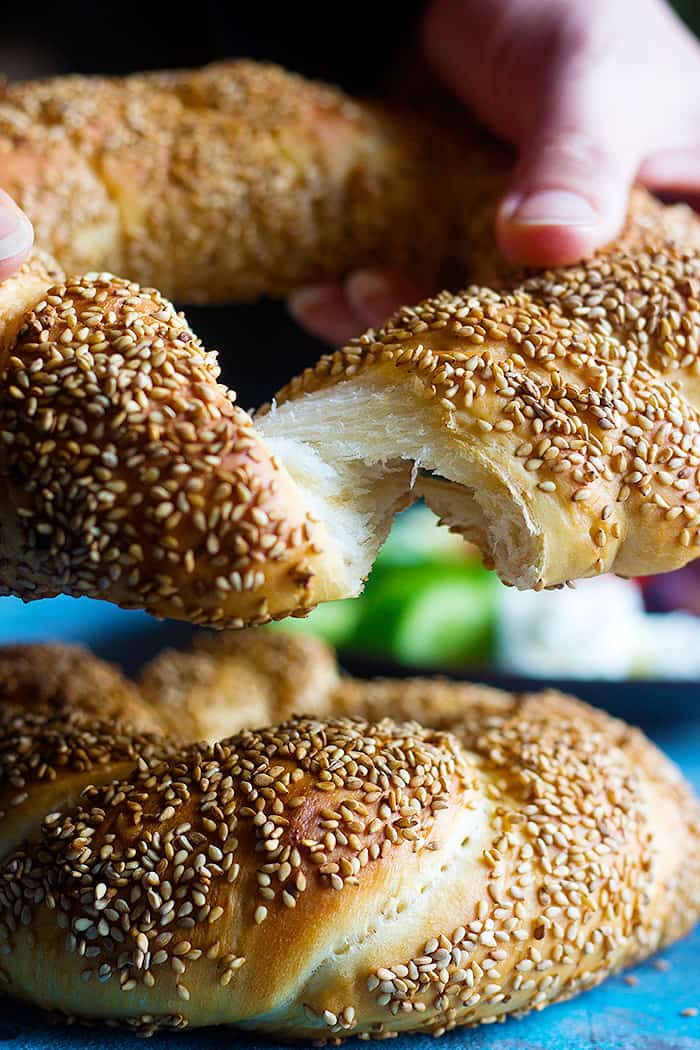 8) The Best Instant Pot Hard Boiled Eggs: Easy and simple, hard boiled eggs are perfect with some vegetables for a simple Iftar and dinner.
9) Date Cake with Walnuts: The date and walnut combination is perfect for Ramadan. It's simple, filling and so tasty. A slice of this date cake with a cup of tea is great for a simple dessert after iftar.
10) Yeralma Yumurta - Potatoes and Eggs: Easy and simple, this dish is great to share with everyone at the table.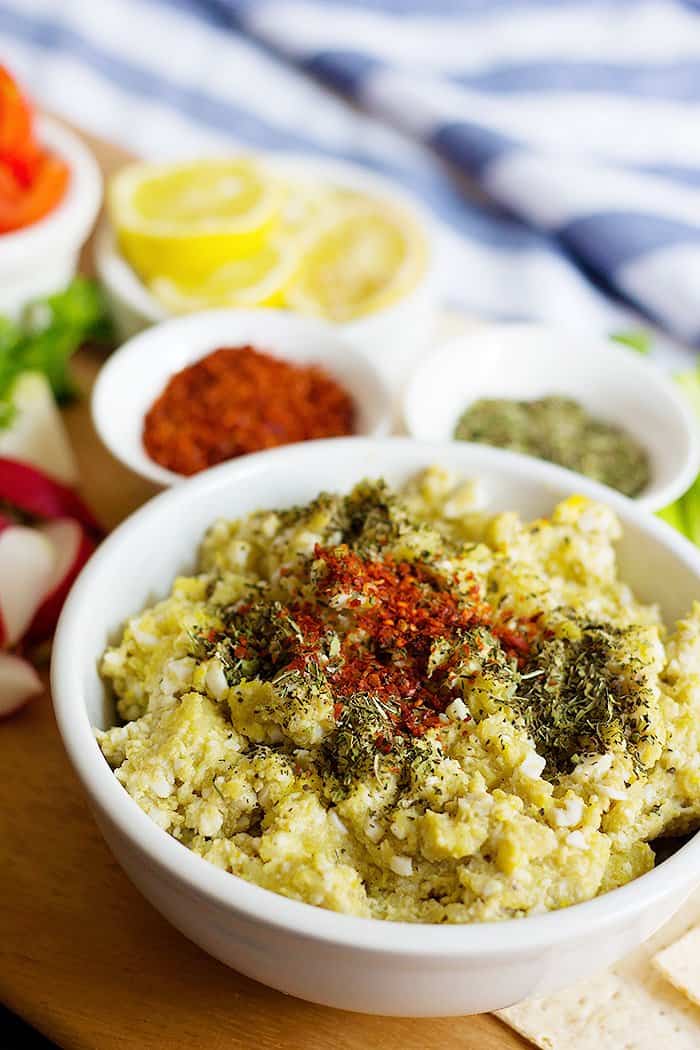 11) Curry Lentil Soup: This soup is great for Iftar because it's light yet filling and with curry and coconut milk, it tastes perfect.
12) Avocado Caprese Sandwich Recipe: Everything you love a piece of bread! Avocado, mozzarella, tomatoes and balsamic make a great combination!
13) Kotlet - Persian Meat Patties: Perfect for any time of the day, these patties are so tasty and with a side of roasted potatoes, they make a great meal.
14) Gajar Halwa - Indian Carrot Halwa: One of my absolute favorite desserts. You can make a big batch of this halwa and enjoy it for a few days.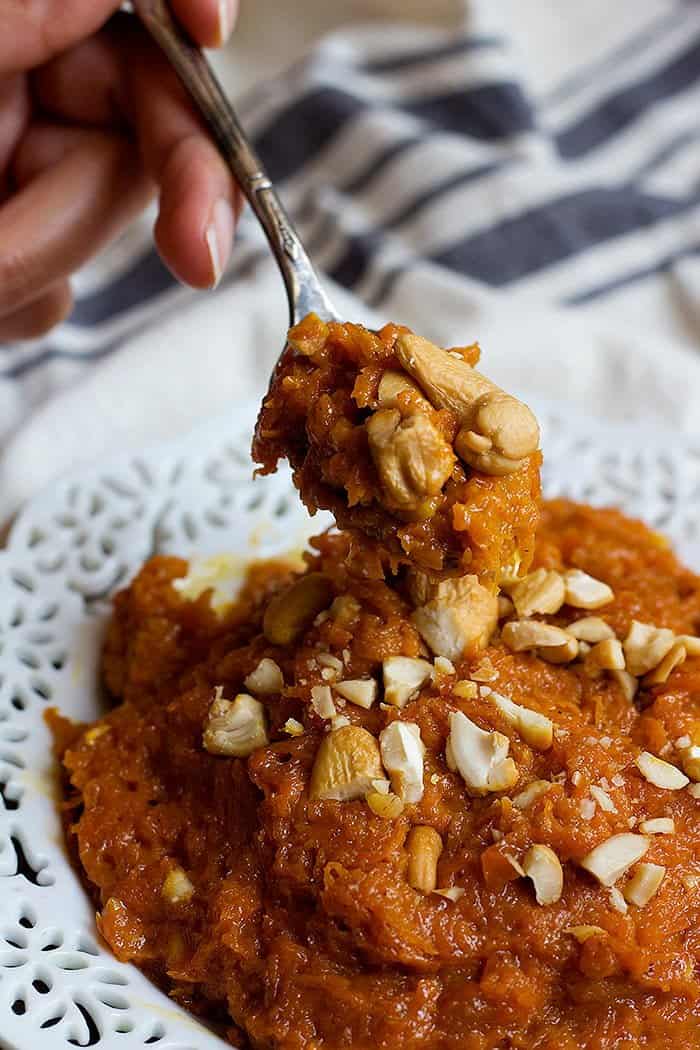 15) Cucumber Tomato Avocado Salad: It's always nice to have a light and delicious salad on the table!
16) Greek Chickpea Salad with Feta and Cucumber: If you love chickpeas and are looking for an easy but filling salad, you should try this chickpea salad!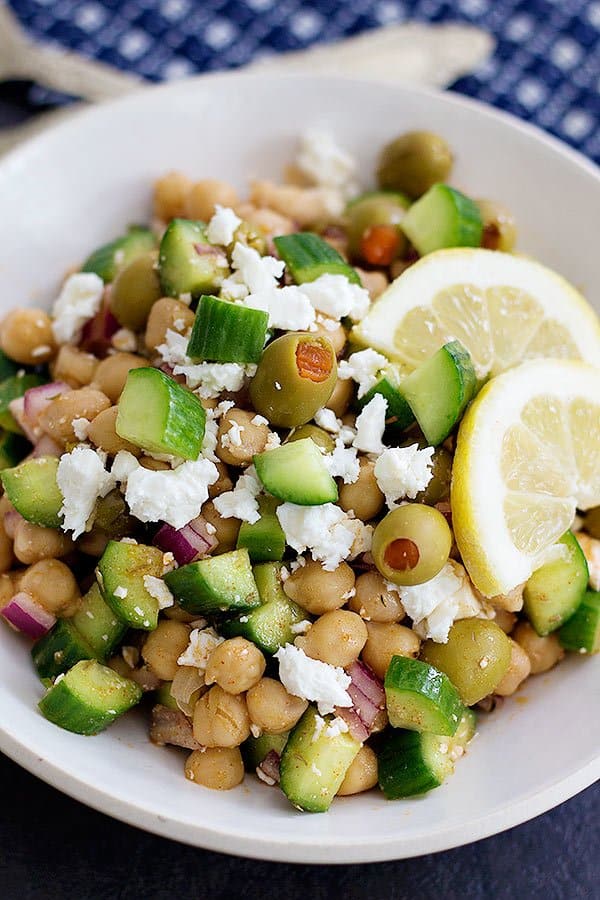 17) Peanut Butter Banana Bread: Love peanut butter? You should know that the peanut butter and banana combination is an absolute winner!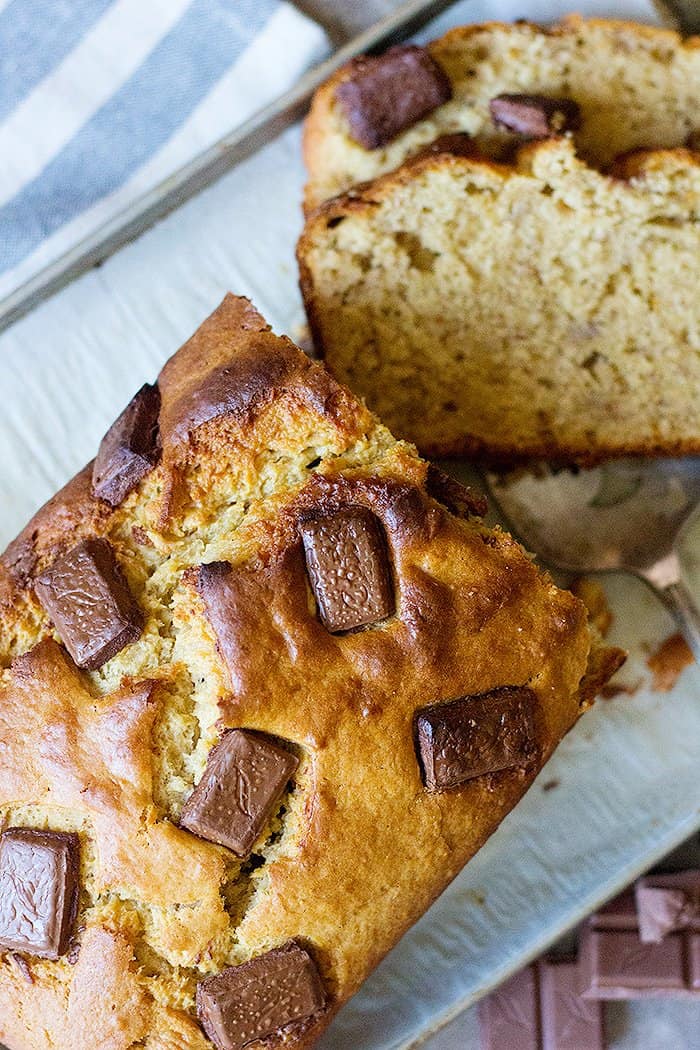 18) Quick Vegetarian Chili: Use up all the legumes and vegetables in this 30-minute chili! It's perfect for the Iftar table and everyone will love it!
19) Honey Rosewater Fruit Salad: A great dish to finish the day with!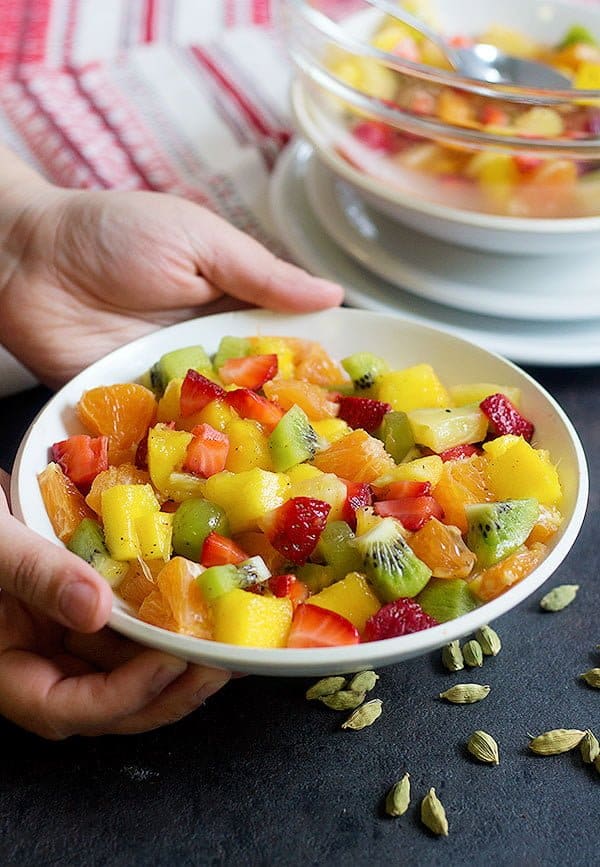 20) Homemade Falafel Recipe: This is the best falafel recipe you'll ever see! These falafels are perfect with some pita, homemade tahini sauce and veggies!
I hope you like all these Ramadan recipes and give them a try. This is the month for sharing what we have with people in need and I hope I'll be lucky enough to be able to share what I have with everyone as I believe that once you share what you have, it multiples.
21) Loaded Hummus Recipe:This loaded hummus recipe with all the fixings is perfect for any time of day. Enjoy a creamy hummus topped with veggies, nuts and a drizzle of olive oil.
22) The best hummus: This is the ultimate homemade hummus recipe. It's smooth and creamy with a bright flavor, and pairs perfectly with bread! Follow along for tip and tricks, a video tutorial and complete details!
23) Easy salmon patties: These easy patties are light and perfect with some bread for a light and nice Iftar.
24) Turkish Borek Recipe:Borek is a Turkish savory crunchy pastry filled with different fillings such as cheese or potatoes.
25) Turkish Bulgur Pilaf: Turkish style bulgur pilaf is a classic hearty and healthy dish that is easy to make, is an alternative to rice, and can be served with many dishes.
26) Gozleme (Turkish Flatbread): Gozleme is a simple dish that's made with a basic dough and a filling of cheese, spinach, potatoes or even meat! It's so simple!
27) Persian Barbari Bread: An easy bread recipe that you can make at home in no time. It's simple yet so good with some cheese and walnuts!
Ramadan Mubarak!